Automotive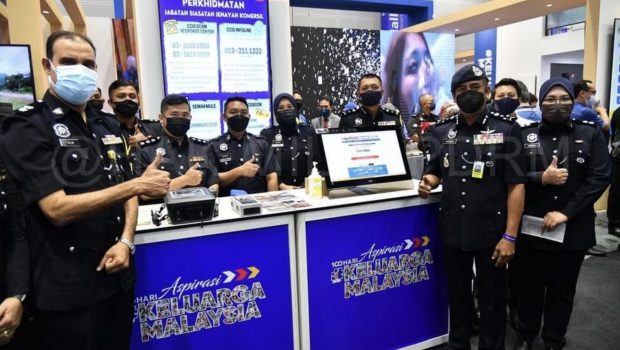 Published on December 13th, 2021 | by Subhash Nair
0
PDRM & JPJ Now Offer 80% Discount On Summons At Maybank ATMs Until 31 Dec
The Royal Malaysian Police have extended the nationwide discount on summons to many more outlets and until the end of 2021.
Did you recently find a summons in your mail box or a parking fine wedged under a wiper? Well, you may be in luck, as PDRM and JPJ are both offering great savings for a limited time.
Last week, in conjunction with the "100 Aspiration Days of the Malaysia Family" event that caused a big stir about SOPs and a big jam on Friday night, the Royal Malaysian Police (PDRM) and the Road Transport Department (JPJ) announced a limited time discount on unpaid summons for compoundable traffic offences. The discount was initially supposed to last just 4 days, that is, 9th-12th December 2021. However, it has now been extended until the end of 2021.
What's more, the discount was initially only available at selected locations and JPJ's mySikap and PDRM's MyBayar Saman online portals. However, the list of available locations for getting the discount has been expanded to Pos Malaysia offices, Maybank ATMs. This probably is in response to the fact that one of those websites crashed under the volume of users attempting to login to pay their summons. It's probably also to prevent overcrowding at those locations.
Before heading to your nearby Maybank ATM or post office, we suggest trying those two websites first, as they are now back up and running.
Up To 80% Discount, but not everywhere
The discounts on traffic summons actually dependent on location. For those in Kuala Lumpur and Putrajaya, an 80% discount will be given. The rest of the nation only gets 70% off their summons.
Some Offences Cannot Be Forgiven… or Discounted
While JPJ and PDRM are generously offering a discount on more minor traffic summons, those who have committed more major offences this year are still out of luck. Non-compoundable offences or those still under trial do not qualify for the discount. These offences may include driving on the emergency lane, overtaking on a double-lined road (which leads to loads of accidents on B-roads), illegal exhaust modifications and many, many more.