Automotive
Published on December 19th, 2021 | by Daniel Sherman Fernandez
0
Will Alfa Romeo Return Under Stellantis Malaysian Office?
Many Alfa enthusiasts are waiting for the brand to be re-introduced.
Alfa Romeo only recently returned to the North American market and the brands new models are still hard to spot on their roads as the model line-up is still very lacking.
Under the Stellantis Automotive Group, Alfa Romeo is back in the limelight and expanding its reach around the globe. Is Malaysia included in this expansion?
In case you did not know this. Stellantis got its start when Fiat Chrysler Automotive, which controls Alfa Romeo, announced in December 2019 that it was merging with France's Groupe PSA.
FCA had long been seeking a merger partner to bolster its position in the European market. When negotiations ended, Groupe PSA became the lucky suitor. The merger process officially concluded in the beginning of 2021.
The new Stellantis is a conglomeration of 14 brands, each with its own unique history and identity. This large portfolio allows Stellantis to offer vehicles in many different styles and at a large range of price points.
With some brands sold on both sides of the Atlantic, and others only sold in specific countries, Stellantis provides prospective car buyers with a wide spectrum of choices.
Meanwhile, Alfa Romeo has a lineup of vehicles, a SUV, a crossover on sale and soon, there will be revival of iconic nameplates like GTV, Sprint Veloce and maybe even the Alfetta.
Now, with Stellantis having a regional office and also assembly plant in Gurun, Malaysia, the return of Alfa seems very possible. We have already seen the re-introduction of Peugeot under this new organization in partnership with Bermaz Auto Alliance.
Alfa left many markets in the past decade due to fledging reliability and lack of new products. Still, the interest on social media for classic and also modern Alfa's remain high.
This is due to the uniqueness of their designs, timeless one might say, and the ability to continue being desirable amongst luxury and also middle class car buyers.
When it comes to Alfa Romeo, exclusivity is much more than the limited number of vehicles on the road. Alfa Romeos are unique. Really unique. Whether the distinctive grille, eye-catching logo or exquisite engine, 'Alfa's' stand out in a world of conformity.
Alfa Romeos have an incredibly unique design language, plus all their vehicles are designed to prioritize elements that are difficult to quantify, from the classic GT Junior to the 166 luxury sedan.
Of course, the brand makes use of advanced technology with all of the latest features, but the real emphasis is on details such as road feedback, comfort, passion and emotion.
Then there is the brand's heritage which few can follow or even imagine to achieve in their lifetime.
The name 'Anonima Lombarda Fabbrica Automobili' or just plain ole "ALFA" was created in 1910 on the outskirts of Milan. Italian engineer and businessman Nicola Romeo took ownership of the brand in 1915, hence the name Alfa Romeo.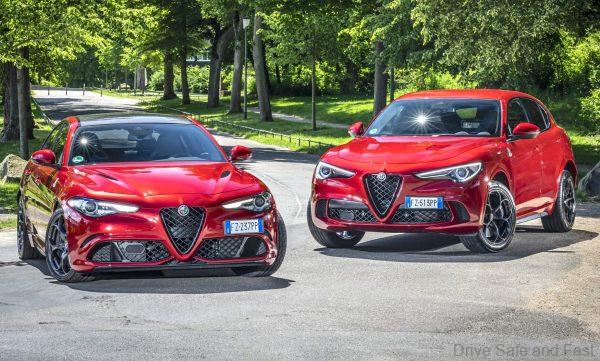 Throughout its history, the brand has produced countless legendary vehicles and been associated with famed engineers and design studios, such as Pininfarina. It is impressive to know that Enzo Ferrari, the founder of the Ferrari brand, drove for Alfa Romeo and helped manage their racing teams during the 1920s and 1930s.
It is also been reported that Henry Ford really appreciated the vehicles of the brand, and would say: "when I see an Alfa Romeo go by, I tip my hat." Beyond their innate quality, there's a reason why legendary brands are trusted as they have been perfecting their craft and held in high regard for a long time.
Alfa Romeo's heritage is not confined to tradition and important characters: the brand also boasts an impressive racing resume. Alfa Romeo began manufacturing racing cars in 1911, and those cars found success on the most prestigious motorsports events.
Alfa Romeo holds the all-time record for the most wins at the Mille Miglia, and to this day remains involved with the commemorative running of the event. Alfa Romeo has also found success in endurance and touring car racing.
Meanwhile, the Alfa Romeo 155 holds the all-time record for the most racing victories in the popular German Touring Car Championship (DTM), and Alfa Romeo cars have collected 17 European Touring Car Championships as well as won the Le Mans 24 Hours a total of four times. In fact, Alfa Romeo has collected hundreds of trophies in Sports and Touring racing categories.
Finally, Alfa Romeo stands out by having won the inaugural Formula One World Championship in 1950, and the brand is again chasing glory in the top category of motor racing, having returned to the F1 championship this year as a title partner to the Sauber F1 Team.
We wait patiently for the 'return of Alfa Romeo' to Malaysia announcement.