Automotive
Published on November 1st, 2021 | by Daniel Sherman Fernandez
0
Bermaz Shows Its Commitment To Peugeot Brand Revival
There are already more than 50 Peugeot SUVs registered and on the road with senior management.
Yes, Peugeot in Malaysia is now in new hands. The former brand guardian handed over Peugeot distribution to Bermaz Auto Alliance in December 2020 and since then they have NOT been selling OR launching any new Peugeot model.
Instead, the new management at Bermaz Auto Alliance has been very busy solving all the long pending after sales issues that have been mounting with current Peugeot 3008, 5008 and even 208 owners over the past 3-4 years.
Yes, there was large number of under warranty Peugeot owners who loved their cars but disliked the lacking after-sales and care for the cars. This is probably why the brand moved to a new brand guardian or maybe the previous brand guardian was no longer interested in working with PSA?
This is why the after sales team at Bermaz has been reminding Peugeot owners in Malaysia to update Berjaya Auto Alliance with their information so that possible recalls or updates can be communicated to the Peugeot owners.
Peugeot owners have been urged to go to https://baasb.com.my/Peugeot/index.html and do the necessary.
So, you can rest assured that the new Peugeot brand guardian is fully committed to the brand together with Stellantis. Stellantis is the new automotive group name which is combination of Groupe PSA and the FCA group which was announced in January 2021.
This automotive merger makes Stellantis the world's fourth largest car maker. This French and Italian-American alliance brings many known marques under one corporate umbrella. PSA already controls Peugeot, Citroën, and DS, along with the recently acquired Opel and Vauxhall; while brands such as Fiat, Alfa Romeo, Abarth, Chrysler, Dodge, Jeep, Lancia, Maserati and Ram are under the FCA umbrella.
Meanwhile, Bermaz Auto Alliance has already registered for internal use some 50 odd Peugeot 3008 and 5008 SUV's for senior management and also their marketing and product planning team. This large number of units shows the commitment to the Peugeot brand to have these award winning SUV's on Malaysian roads.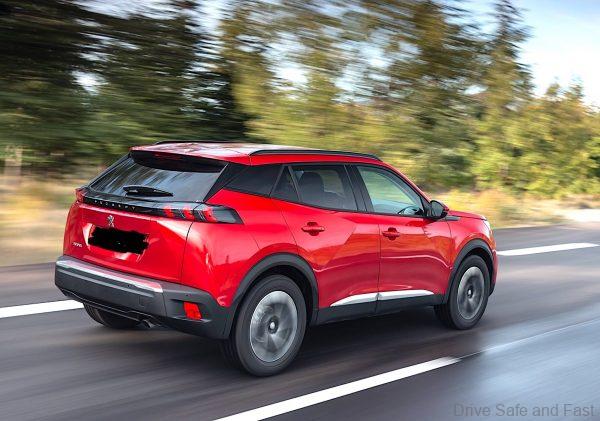 The latest versions of the 3008 and 5008 will be launched very soon and next to arrive will be much talked about Peugeot 2008 Crossover which has already been spotted being tested in Klang Valey.
Next will be the arrival of battery powered vehicles from Peugeot. With the that recent Budget 2022 announcement where EV's are completely exempt from import duties, excise duties and sales tax it looks like the Peugeot e 2008 EV might be Stellantis first EV launch in the country.
Add to this, the government is offering 100 percent road tax exemption for EVs and they are give buyers up to RM2,500 in relief. This relief may be applicable whether you're subscribing, using a hire purchase facility or outright buying an EV.