Used Cars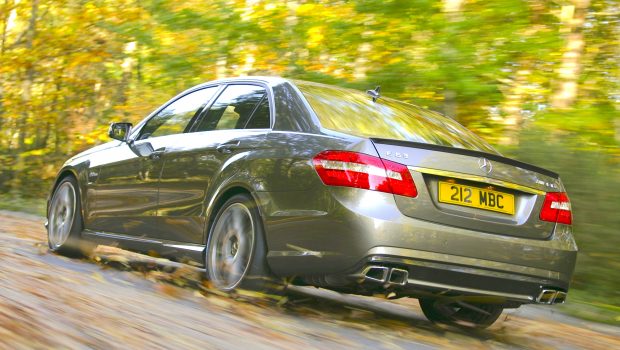 Published on March 16th, 2022 | by Daniel Sherman Fernandez
0
Used Mercedes-Benz W212 E-Class Might Just Be Worth It
Prices for a used W212 E-Class is hard to ignore.
In November 2009, Mercedes-Benz Malaysia officially unveiled their latest E-Class model and at a rather high price. Codenamed the W212, this new E-Class arrived fully imported in just one variant, the E300 V6 Avantgarde and this is why it carried a RM455,888 price tag. Its V6 engine delivered 231bhp and 300Nm of torque working with the Mercedes 7G-Tronic gearbox.
Then in April 2010 the E200 CGI with 185bhp and 270Nm of torque arrived with a RM370,000 selling price alongside the E250 CGI with 204bhp and 310Nm of torque at RM410.000.
Both versions were powered by a 1.8L newly developed four-cylinder direct-injection engine with a displacement of 1.8 liters, turbocharging and variable intake and exhaust camshafts and both variants were mated to a 5-speed gearbox which meant a well proven and trouble free combination.
Today this E-Class continued to deliver status, quality, technology, driving pleasure, comfort, safety and more. It's bold angular design was set to turn heads and sales were brisk at all showrooms including the reconditioned AP car market in the next few years.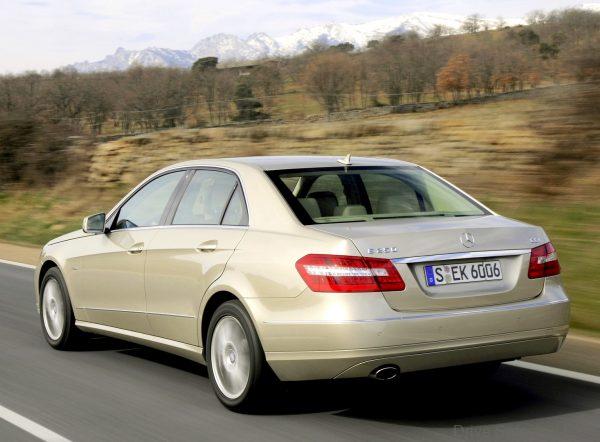 The E200 CGI carries the 'blueEFFICIENCY' tag and shares the same exact engine with the E250 CGI. The E200 CGI and E250 CGI were sold with an ECO start/stop function as standard, and the E200 consumed about 6.8 liters of premium petrol per 100 kilometers (combined NEDC consumption, provisional figure) which was class best at the time.
Surprisingly the E200 CGI engine can run on RON95 fuel without any misfiring or loss in performance thanks to an ingenious piston head design, and puts out a respectable power figure of 184hp at 5,250rpm and 270Nm at 1,800 to 4,500rpm.
In the E250 CGI with 204hp and a maximum torque of 310 newton meters, delivered an increase of more than 26 percent over the previous V6 engine. At the same time the NEDC fuel consumption was reduced by over 20 percent to 7.4 liters per 100 kilometers.
With more than 20 new or further technical developments, like Attention Assist, Adaptive Main Beam Assist and automatic emergency braking, which is activated when there is acute danger of a collision put this E-Class ahead of its rivals.
Mercedes-Benz had also improved the already exemplary long-distance comfort of the Mercedes-Benz E-Class even further in the new saloon, including intelligent body-shell technology with up to 30 percent greater rigidity, further improved seats and a newly developed suspension.
Back in 1995 the Mercedes-Benz E-Class was the first Mercedes model to appear with the highly acclaimed round twin-headlamp face, which was a highly symbolic design feature that characterized the identity of the E-Class.
Nonetheless, the design idiom had remained fluent where the W212 designers had reinterpreted these four 'eyes' as rectangles, with a direct reference to the interesting geometrical shapes found in cubism.
In todays premium used car market there is a lot of options to pick if you have cash in hand. The values of these once hard to reach sedans are within easy reach, so easy that you might not believe it until you see what its asking prices are. It must be noted that a 10 to 12-year-old Mercedes is not that 'old' considering its build and finish. If you find a single owner, imported new unit with all the service history and original factory paint, that is the car to bargain with.
You should take your time as they are many units on sale and plenty of choices. Even with little mechanical knowledge, you should not be afraid. Just get your regular mechanic to come with you for the final inspection before making any payment. A professional used car dealer should allow this, unless they have something to hide.
The best version for us is still the E200 CGI as there is enough power for long distance and hill top resort visits and the asking price of between RM60,000 to RM68,000 for a 10 to 12-year-old model is reachable for many. But if you feel you need more, then the E250 takes the preferred spot. Try and avoid the E300 as the V6 will depreciate more in coming years as fuel prices rise.