Automotive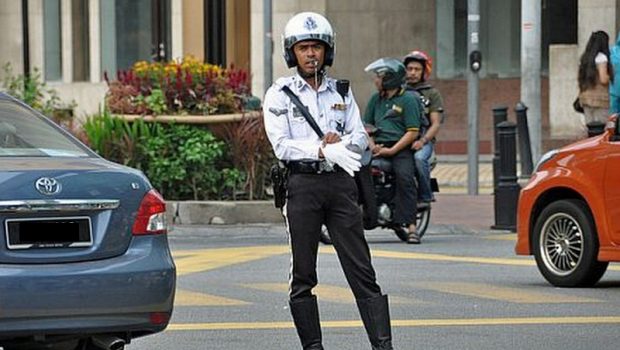 Published on April 21st, 2022 | by Subhash Nair
0
Tougher Punishment For Driving On Emergency Lane & 4 Other Offences This Raya
Ops Hari Raya in 2022 is going to be extremely tough for those who break the law on the road.
Every year during Hari Raya, millions of Malaysians travel up and down the nation's highways and B-roads to 'balik kampung' or to 'cuti-cuti Malaysia'. Many cars are on the road and many drivers will break laws and worsen or try to circumvent the heavy traffic. This year, the Ministry of Transport and the Royal Malaysia Police have a plan to prevent illegal behaviour on the road or at the very least make the punishment a lot more severe.
Transport Minister Datuk Seri Dr Wee Ka Siong announced earlier this week that 5 specific traffic offences would temporarily not be compoundable during the Raya season for 2022. This means that if anyone were to be caught committing any of these offences during the festive season would have to settle these summons at court.
The five offences that the will not be compoundable are:
Driving on the emergency lane
Using handphone while driving
Failure to observe the red light signal
Queue jumping
Speeding
He also said that a similar ban on heavy vehicles on highways at certain times that was in effect during CNY 2022 would be reactivated on the following days:
30 April 2022
1 May 2022
2 May 2022
7 May 2022
8 May 2022
These are the three days before and the two days after Hari Raya Aidilfitri.
"The prohibition is aimed at reducing the risk of road accidents due to a mix of traffic flows involving heavy and light vehicles, apart from preventing traffic jams," said Datuk Seri Dr Wee Ka Siong.
The ministry also will reduce the speed limit on federal roads and state roads by 10km/h. This means that the new speed limits are 80km/h on federal roads and 70km/h on state roads. The Public Works Department (JKR) will be patrolling on a district level at a greater level to monitor for road damage and accidents during the Raya season.
The Ministry hopes to reduce the number of injuries and deaths on road accidents by 50% by 2030 as per UN Resolution 74/299.