Automotive
Published on April 18th, 2022 | by Subhash Nair
0
Klang Man Throws Himself In Front Of Traffic, Arrested By Police
The police have a suspect in custody for the 'crash for cash' scheme in Klang.
The Royal Malaysia Police have arrested a 25 year old suspect for throwing himself in front of a car along Jalan Goh Hock Huat in Klang earlier this month. A dashcam video captured the suspect deliberately running towards the victims car and flinging himself onto the windscreen, leaving it shattered. The suspect is wearing a face mask in the video which obscures his identity. Here's a copy of the video uploaded on YouTube by The Star.
The dashcam footage apparently took place on the 7th of April 2022 and went viral after it was uploaded. The man in the footage is immediately assisted by two ladies. North Klang OCPD Assistant Commissioner S Vijaya Rao said that the suspect was arrested on Jalan Shahpadu Rantau Panjang on the morning of the 15th of April 2022. He has been remanded to facilitate investigations. The case is being classified under Section 336 of the Penal Code for actions that endanger lives and the safety of others.
If charged, the suspect could be facing up to 3 months imprisonment and a fine of up to RM500, possibly both. The police had trouble tracking down the suspect as he did not seek medical assistance from any hospital or clinic for the minor injuries he received. The suspect fled the scene of the incident upon being told that the vehicle had a dashcam installed.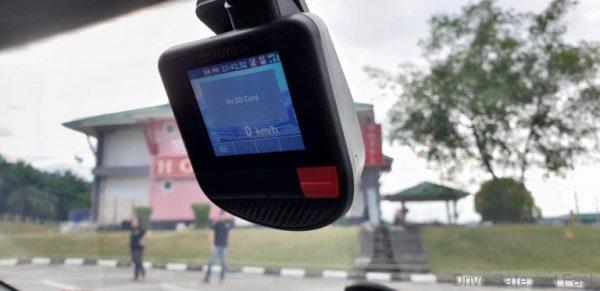 This is a common tactic used by scammers to make money off insurance companies or to scare or guilt drivers into 'settling' with them directly. This is why it's very important to attach a relatively inexpensive dashcam the the front windscreen of your car. It is also important to report such incidents to the police especially if you have footage to find the perpetrators. These sorts of incidents can also occur with vehicle users, who sometimes drive erratically and cause an incident to make motor insurance claims. Click here to read about another great reason to have a quality dashcam installed.