Automotive
Published on May 23rd, 2022 | by Daniel Sherman Fernandez
0
All New 2022 Honda HR-V Arriving In A Couple Of Months
This latest Honda HR-V will also come with the e-HEV powertrain.
We have already started seeing Facebook promotions by some Honda dealers in Malaysia for the all new Honda HR-V crossover. This will be the 3rd generation HR-V. The first generation only sold a handful via private importers in Malaysia and you hardly see any on the road today (see pictures below).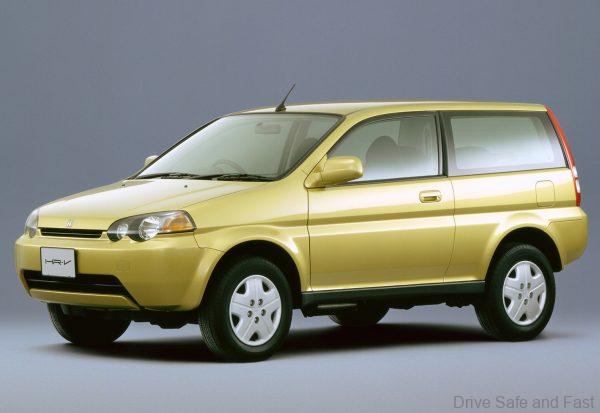 The second generation HR-V is very common on our roads and it is the vehicle that catapulted Honda Malaysia to the Number 1 sales position for a few years.
Well, it is now more a SUV as it has grown in size and this means it rivals the Mazda CX-5 more than the current very popular Toyota Corolla Cross.
The 'defining lines' between a Crossover and a SUV is starting to get very blur as vehicle manufacturers start 'moving' their new models in segments that has more demand rather segments that makes sense to the vehicles size and purpose.
Even small hatchback cars that have small added ground clearance brought by higher profile wheels and some flat black cladding on the wheel arches are being called a 'Crossover' when they are actually a plain simple compact hatchback.
Meanwhile, this new HR-V will arrive in 3 to 4 trim levels (knowing Honda Malaysia's part format, there will be 4 trim levels) and there will be the electrified version which has two motors powered by battery system that gives driving power. There will be a petrol engine under the hood, but this petrol engine is only for charging up the battery system that runs the two motors.
This way you will never be worried about driving range anxiety and looking for available battery charging network when on a long distance road trip. Honda engineers understand that Asia Pacific is not ready for full electric cars when it comes to charging infrastructure and also the selling prices that favor North America and European buyers right now.
With e-HEV, Honda wants to provide a first step understanding on how battery power works, without a high selling price and the worry about plug-in charging. This way Honda is allowing for buyers of their Honda City e-HEV and soon this all new HR-V e-HEV to get used to silent battery power driving whilst saving on fuel costs.
Current electric vehicles on sale are expensive because of the large battery system and also the running research and development cost. Plus, electric cars still make up only a fraction of total number of cars sold by all traditional car manufacturers like Mercedes-Benz, BMW, Audi, Ford, Renault and even Porsche.
Therefore, it is time to wait and see what the new selling prices will be for this 2022 HR-V range. We are guessing RM118,800 for the base petrol powered version running up to RM138,800 for the e-HEV high specification version. Let's wait and see if our guesstimate is near or not.