Used Cars
Published on May 24th, 2022 | by Daniel Sherman Fernandez
0
Used Honda Integra JDM Buyers Guide
Here is why we think the Integra DC2 should be looked at right now. Before its too late.
The Japanese Domestic Market (JDM) only cars have seen a 'silly' rise in value for some models in recent months (during the pandemic) and it includes even some wagons and also sedans.
However, it is sports cars like the Supra and RX7 that have shocked some Malaysians with its spiraling high prices. Today, you can sell a running Toyota Supra for around RM380,000 and the sexy looking Mazda RX7 Efini for RM280,000. Cars like the Toyota Levin AE86 and the Nissan Silvia S15 for example have sort of settled their values at around RM150,000 and the fun compact Honda CR-X is still within reach at RM80,000. But, can you find a decent unit for sale? Or even any 'legal' unit for sale? That is the issue.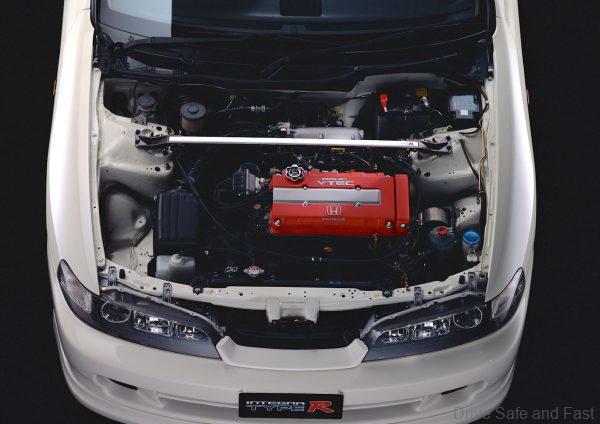 Meanwhile, this week we want to suggest you start looking at a particular JDM sports car that we think is still rather neglected by buyers and forgotten by many JDM enthusiasts and its value still seems rather reasonable.
We are talking about the Honda Integra, the Type R version to be exact. Well, this model Honda arrived in Malaysia over a few years via approved permit (AP) holders and there was also a 4-door 'consumer version' with some versions and also a 2 door V-TEC version on sale. But it is the Type R version we think we will be valuable in the coming year.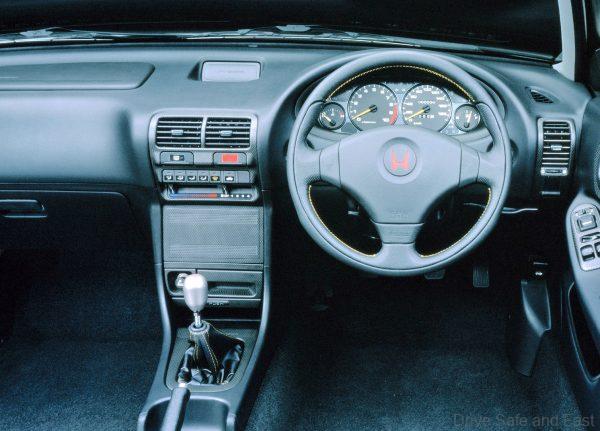 Our search on the used car classifieds surprised us as when we first searched, Day 1, we found a few units for sale and then on Day 2, all the Type R's were sold. By Day 5 (final writing day) there were another batch of cars on sale and when we called to speak to three of the sellers, all cars were sold, all in the same day as being advertised.
This says a lot as all these cars are 'cash sale' only and prices are between RM130,000 to RM170,000. We spotted one un-molested Type-R for sale at RM148,000. It is a 1996 Integra DC2 Type R which was registered in 2003. The seller has kept the car relatively stock and 'promises' no track, race of drift use which means it is well kept unit. All you need a well experienced mechanic to check this for you.
There are some modifications added to the car, like a 5zigen exhaust, BC racing adjustable suspension and super light weight original Mugen MF10L made in Japan alloy wheels fitted with new Advan Fleva tires.
This sleek Integra came with two nose options, yes this model had either a twin round light nose or like this unit here a sleek rectangular headlamp. The rest of the car was the same. Under the hood will be a 1.8L normal aspirated engine V-TEC (the Honda specialty) which when new delivered 187bhp at 8,000rpm.
A Honda of this age needs a good check. Start with the body, the inside of the wheel arches to spot for rust repair. Then go to the boot and check under the spare tire and the boot edges for rust as some rear hatches will leak and water will sit in the boot.
Next, check if the two doors shut with even gap lines. Sagging doors might mean worn hinges (a common issue) or even worse, the A-pillar is rusted on the inside and the doors will not shut evenly. There are many accident units that have been fixed with junkyard parts over the years.
Honda engines are strong, but we still need to check for oil leaks and worn internals. A test drive is a must, even if the owner will drive and you sit as a passenger that is fine. He MUST drive the car hard and the engine revolution must go past 6,500 rpm smoothly with no jerks and with smooth easy manual gearshifts. While the owner drives you can take note of rattling interior and any 'unwanted' funny noises coming from underneath and from the engine bay.
Yes, 187bhp might not sound like much but its more fun to drive and easier on the pocket in the long run over a fast and furious turbocharged engine. Plus, the road tax on a 1.8L is cheap.