TechTalk
Published on July 14th, 2021 | by Daniel Sherman Fernandez
0
Honda Delivered This Iconic 1.6 VTEC Over 3 Decades Ago
Has there been a better normal aspirated 1.6 engine since this iconic engine was launched?
Do you remember this iconic engine from Honda? Arriving in our country, Malaysia only with imported selected Honda models, it was the Honda tuners dream power-plant for more than a decade.
At the time of its introduction, Honda in Malaysia was under a local distributor, Kah Motors who preferred to sell single cam, simple family friendly Honda cars with high profit margins. This was before the arrival of Honda Malaysia to our shores.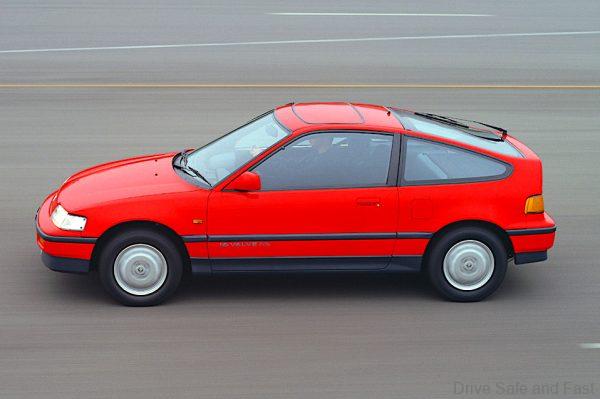 This impressive 1.6L engine was seen in private import Honda models like the CRX Si and the Integra XSi. Later the Civic Si arrived with this engine and soon after Malaysian car junkyard spare parts dealers started importing in from Japan these engines by the container and many Honda single cam powered family cars were getting this engine transplanted in. Demand soared and prices of these engines soared as well.
HISTORY: Founded by Soichiro Honda in 1937, the company started out making piston rings for Toyota. After WWII, Honda sold the remains of his piston ring company to Toyota. He later started the Honda Technical Research Institute that in turn became the Honda we know today.
Honda was incorporated in 1948, and in the beginning, the company made motorized bicycles, eventually moving on to pure motorcycles. Honda didn't produce its first car until 1963 with the Honda T360, a small pickup truck.
Honda's reputation for precision and reliability is unparalleled and from its first passenger car introduction in 1982 the company has produced and delivered over 27 million cars worldwide.
Today, Honda is sitting between being the eighth and ninth largest automobile manufacturer in the world with no other intention but delivering an entertaining and quality drive experience in all its vehicles.
ENGINEERING POWER: In 1989, Honda introduced a power-plant that was, effectively, two engines in one. The first VTEC engine sold in Japan in the 1989 Honda Integra XSi provided two distinct cam profiles for every valve, allowing the engine to perform superbly well at both low and high rpm.
It combined low-rpm drivability with high-rpm power. Its four-cylinder B16A produced 160 horsepower from just 1.6 liter which is an impressive 100 horsepower per liter which at the time was an unheard of power density for aspirated engines.
The next car to get this VTEC engine was the hot hatch CRX. In 1990, the CRX was fitted with the B16A VTEC which produced an impressive 160bhp at 8,000rpm. This was the car to own and till today it is hard to find in the classifieds.
By 1991, nearly five per cent of Honda engines used VTEC, rising to 80 per cent by 2001. Variations included SOHC designs, three-stage versions, and VTEC combined with variable cam phasing (i-VTEC).
VTEC stands for Variable Valve Timing and Lift Electronic Control. Honda developed this variable valve-train system in order to offer efficiency and power in smaller engines. VTEC systems use two camshaft profiles, one for bottom end economy and another for top end performance.
TODAY: The push for low emissions and clean motoring has reduced the excitement of the VTEC and this iconic engine has been sadly retired. Collectors and car enthusiasts around the world are holding on to their VTEC powered machines with no intention to sell unless totally necessary or when governments force their hands.
The iconic DOHC/VTEC engine was subsequently adapted for use in the Honda NSX supercar, Accord and Civic. Following the SOHC/VTEC engine, and then the VTEC-E in 1991, this technology evolved into the three-stage VTEC engine introduced in 1995, which demonstrated an even greater degree of efficiency in output control.