Automotive
Published on June 6th, 2022 | by Daniel Sherman Fernandez
0
Hyundai IONIQ 5 EV Bookings Surge Past 400 Units In Malaysia
The IONIQ 5 is not the most popular Hyundai model on sale in Malaysia.
However, are they making enough to keep this sales momentum going. Delivery is slower than demand as almost everyday there is a IONIQ 5 customer just at the Hyundai Ara Damansara flagship showroom (information from the showroom sales team) but the shipment of new IONIQ 5 EV's from the factory is slow as the global demand for this award winning Hyundai has been beyond belief for the Hyundai management.
The impressive IONIQ 5 should be selling even better, but with delyad delivery from the factory and the waiting list getting longer, some would be buyers have decided to cancel their bookings and buy rival electric vehicles that cen be delivered fast (some are even willing to buy reconditioned EV's with no warranty and after sales provided).
Here in Malaysia, its sales surge has also been very encouraging as the tax free price (Malaysian government has given a tax free incentive for full electric vehicles from January 2022. Also, there is also free road tax for electric vehicles from January 1st 2022 to December 31st 2025.
By the way, in case you are an electric car owner that has paid for road tax after the 1st of January 2022, be it for a Porsche Taycan or a Kona EV, you can surrender the road tax sticker and claim a rebate from JPJ. The vehicle owner or a representative can then apply for the motor vehicle license exemption. Applications were already opened from the 15th of February 2022.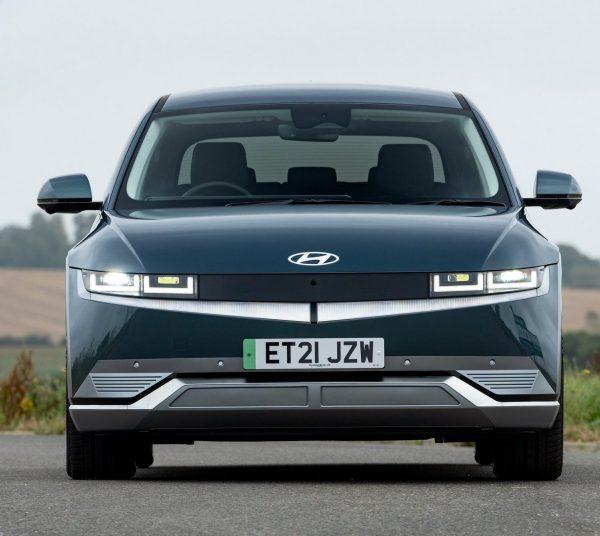 'To further develop the electric car industry in Malaysia, the government on the 15th of October announced incentives in the form of direct and indirect tax relief for the assembly or manufacturing of electric vehicles (EV), component parts, and the development of EV ecosystems such as charging facilities.
Minister of International Trade and Industry Datuk Seri Mohamed Azmin Ali said among the incentives are pioneer status for the production of original goods, investment tax allowance, and the exemption of import and excise duties.
"Malaysia takes the 'compare and offer' approach by forming a comprehensive, clear and consistent policy to entice EV use, while our regional competitors focus on incentives to OEMs (original equipment manufacturers)," he told the Dewan Rakyat during his winding-up speech for his ministry for the recently tabled 12th Malaysia Plan (12MP).
The minister said the National Automotive Policy underlines specific initiatives to strengthen the EV ecosystem, such as critical parts manufacturers, standard-setting, and encouraging research and development, commercialisation, and innovation to develop local technologies.
"The ministry is refining the incentive package to encourage the use of EVs, this includes road tax exemption, income tax relief for the purchase of EVs, as well as income tax relief for installation of EV charging facilities," he added.'