Automotive
Published on June 13th, 2022 | by Subhash Nair
0
Tesla Singapore Country Manager Laid Off
Over the weekend, Tesla Singapore's Country Manager, Christopher Bousigues announced that his role was eliminated as part of a global workforce reduction by the company. Tesla Singapore registered 924 cars in 2021 and 190 vehicles in the first five months of 2022. In just over a year, Mr Bousigues introduced the Model 3 and Model Y, set up two showrooms, one service centre and deployed 7 superchargers.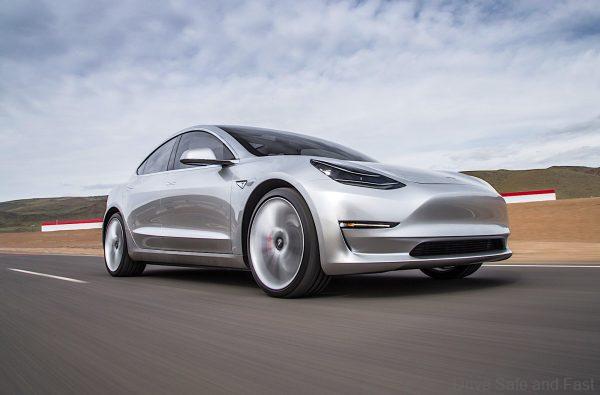 Tesla's global workforce reduction will see the company's headcount shrink from about 100,000 to 90,000 around the world. Its staff cuts were preceded by a worldwide hiring freeze and leaked emails about Elon Musk having a 'super bad' feeling about the world economy. The Tesla CEO also made controversial remarks about having employees return to the office or risk losing their jobs.
Henceforth, Tesla Hong Kong will be overseeing Tesla operations on the South East Asian island-nation. Christopher Bousigues has been at the helm of Tesla Singapore since 2021 after setting up base there in 2020.
What does this mean for us in Malaysia. Well, very little. Tesla has no official presence in Malaysia and there's no indication that this will change in the short to medium term. It's more likely he'll move his South East Asian regional capital to Indonesia where the business environment is a lot more friendly and there's a growing middle class with enough resources to support local production.
For the grey market/parallel importers, this piece of news will likely be celebrated. It means that they will continue to be the only way for Malaysians who don't know any better to own a Tesla. However, they may have to rethink their after-sales pitch of telling potential customers that 'Tesla Singapore can handle any after repairs/updates' as Tesla Singapore itself may soon become a shell of its former self.
Currently, grey market dealers are still offering electric vehicles like the Tesla Model 3, Model Y, Model S and sometimes even the Model X without a manufacturer warranty and without proper access to the latest software updates. We're not even sure if these resellers can provide adequate repair services locally.