Automotive
Published on July 5th, 2022 | by Subhash Nair
0
Proton Shows 1.5 TGDI Assembly Line At Tanjung Malim
The Geely 1.5L TGDI 3-cylinder is fully assembled in Tanjung Malim by Proton.
The Proton X50 was a noteworthy car not just because it represented great value for money, but also because it brought the first Volvo-Geely co-developed engine to Malaysians in the form of the 1.5-litre TGDI 3-cylinder.
This modern, powerful and refined petrol motor recently found its way into the larger X70, which it propels with ease. That's because since April 2022, Proton's Tanjung Malim plant has been churning out these engines en masse.
This is the first time this particular engine is being put together outside of China. Proton claims its Tanjung Malim is one of the most advanced automotive engine assembly lines in the country.
The Proton Tanjung Malim's Engine and Powertrain facility is spread across an area of 18,000 square metres and can produce 180,000 engines per year when run at full capacity. This facility was part of the RM1.8 billion investment that was put into the Tanjung Malim facilities.
The Geely designed engine is a world class motor capable of meeting Euro 6 emissions requirements. It does this through downsizing, optimised thermal and lubrication systems, a low inertia turbocharger and more.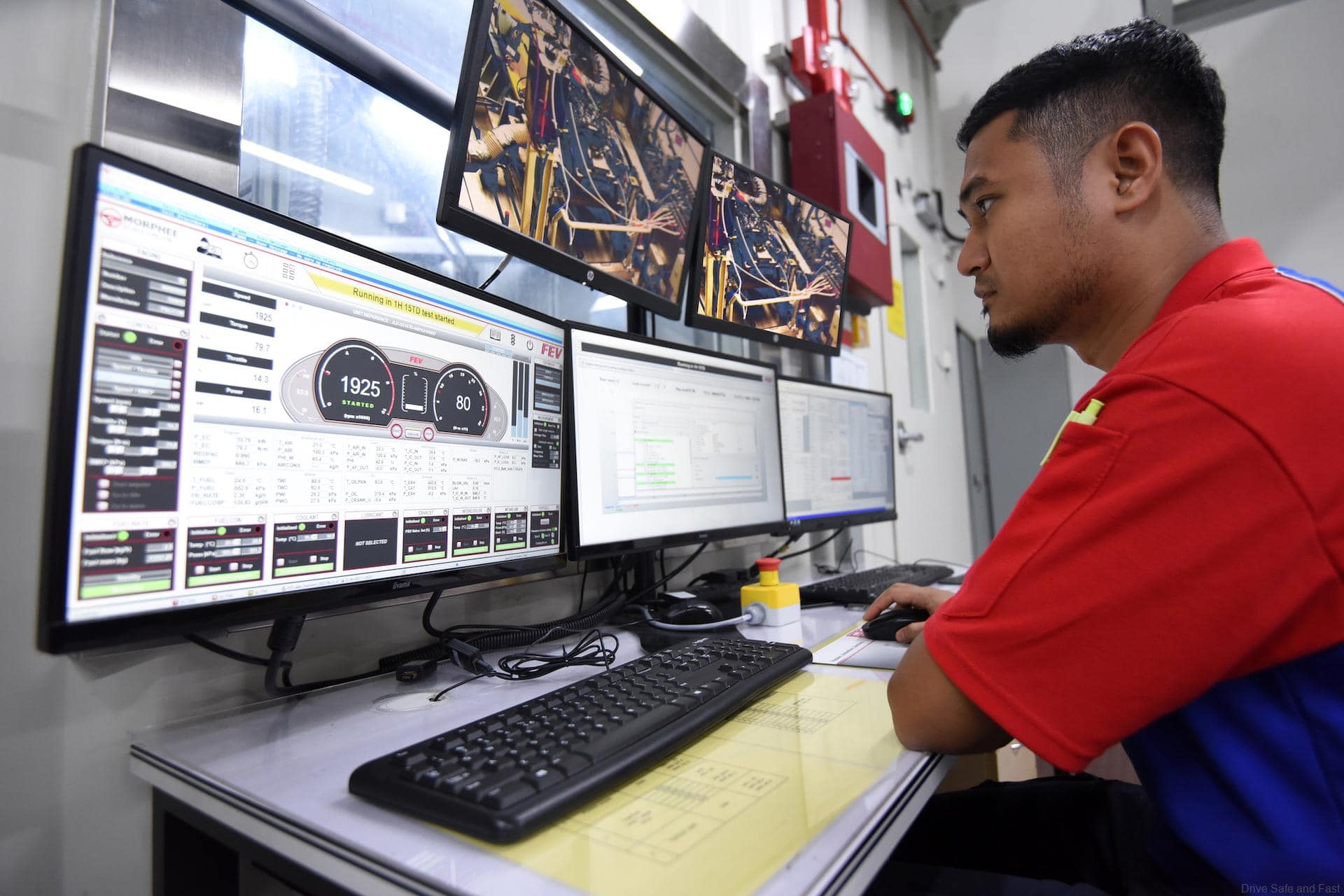 Proton says it is sourcing 72 parts from 19 Malaysian vendors and 4 ASEAN vendors. 202 workers are employed directly at the site to build the engines and the average age of these workers is just 24 years.
They've all been put through extensive training with Geely, ABB, COMAU, FEV China, FEV India, WiBeda and Hangxin.
The line is highly automated and connected and consists of 88 stations. 17 of these are full automated. 15 are semi-automatic and 56 are manual. It's all housed in a climate controlled clean environment with an anti-static station. 207 Error Mistake Proofing controls and 34 intelligent high-resolution cameras ensure defects are instantly detected and downtime is reduced with 100% real-time defect detection capabilities.
It's pretty impressive that a factory right here in Malaysia has been outfitted to put together such an advanced and modern engine at such a scale.
When Proton starts to export the X50 and X70 to other markets in large quantities, this investment will really start to pay off.