Automotive
Published on August 2nd, 2022 | by Sounder Rajen
0
BYD Recalls Over 50,000 Tang Model EVs
According to BYD, this is because some of these vehicles may have battery pack tray issues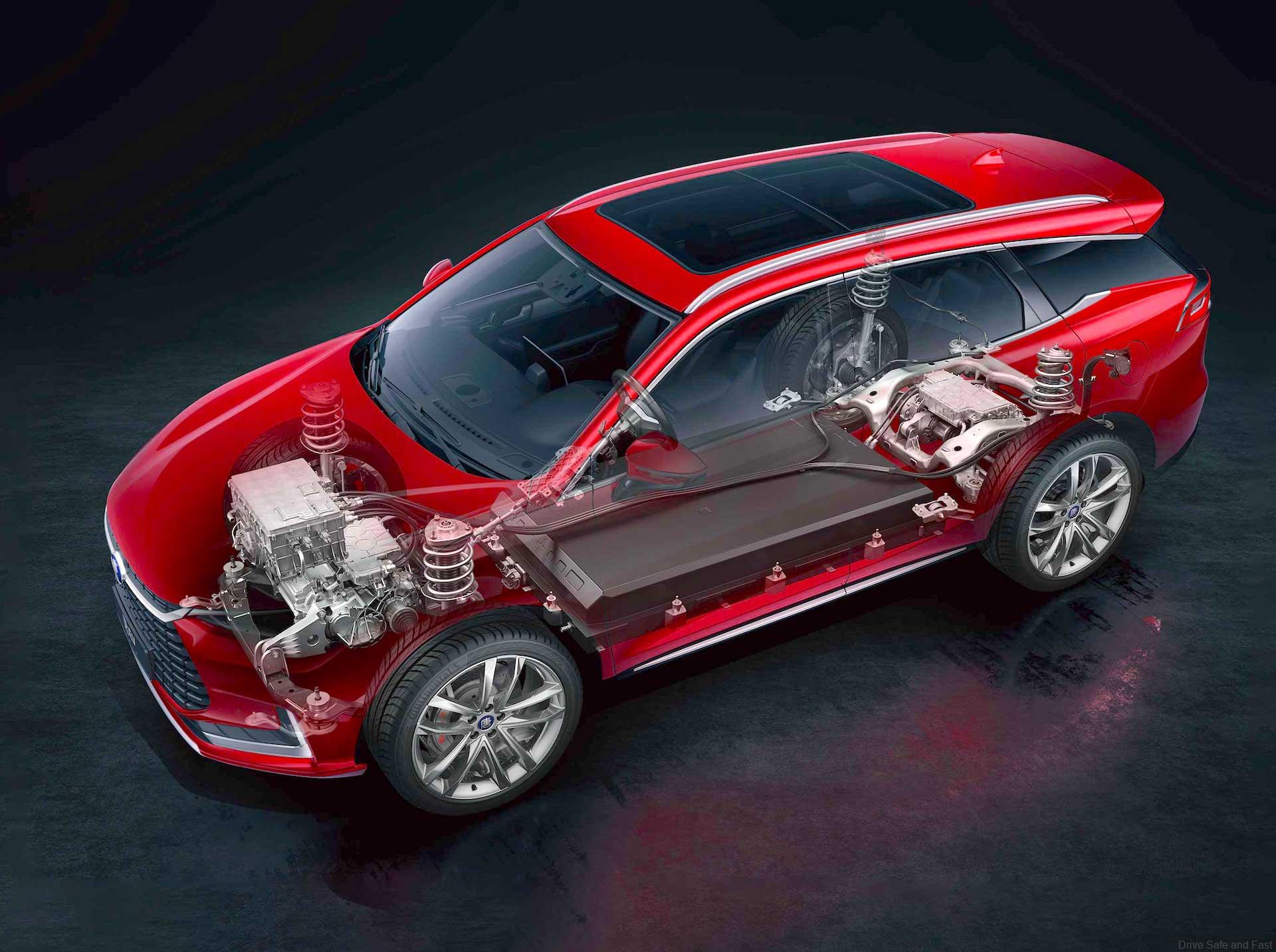 BYD is a Chinese Electric Vehicle (EV) powerhouse and has recently sold more units globally than Tesla. This earned the brand the number one spot in global New Energy Vehicle (NEV) sales and they have recently been thrust into the spotlight again, this time, though, for a very different reason.
According to an announcement by China's State Administration For Market Regulation (SAMR), on 29 July 2022, BYD decided to recall some of their vehicles under the Tang DM nameplate. These vehicles are the ones produced between 5 April 2021 and 18 April 2022. The total number of recalled vehicles is 52,928 units.
The reason for this is that some of the vehicle power battery pack trays have water ingress risks which could lead to high-voltage systems emitting an electrical discharge. This is a safety hazard.
BYD also announced the recall of 9,663 Tang DM EVs produced between 2 September 2021 to 14 March 2022. This recently announced recall involves almost five times more vehicles than the previous one.
This recall also explained the reason behind it much more clearly, it stated that some vehicle battery pack tray breather valves have an uneven surface due to manufacturing issues. This puts the unit at risk of water ingress and may cause electrical circuit failure.
In extreme cases, BYD said that this may even cause the battery to experience thermal runaway which is a huge safety hazard.
BYD is entrusting their authorized dealers to inspect all recalled vehicles and replace the battery packs for free should any leakage be found on the battery pack or if the tray breather valve is uneven.
The Tang DM vehicles involved are a group of hybrid products under the BYD Tang "Dynasty Series" which are divided into two models, the Tang DM-i and the Tang DM-p.
The former of which sells for 205,800 yuan to 282,800 yuan (USD30,499 – USD41,910) and the latter which recently went on pre-sale for 292,800 yuan to 332,800 yuan (USD43,392 – USD49,320).
This recall becomes harder on BYD when you consider that they sold over 10,000 Tang DM units this February alone and over 340,000 units as of the end of June this year and 18 percent of these numbers are recalled.
With BYD contributing so much to EV sales as of late, do you think they can manage to weed out and fix all the recalled vehicles soon or will BYD car owners be left with no vehicle for a very long stretch?