Cars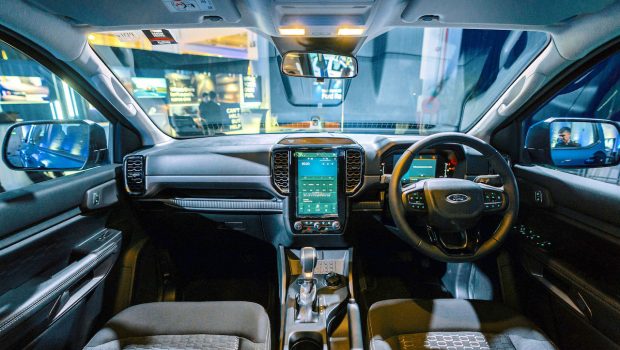 Published on August 18th, 2022 | by Daniel Sherman Fernandez
0
Next-Generation Ford Ranger Was Created By Customers
Customers Helped Create This Bold and Distinctively Styled All New Ranger.
This fast selling next-generation Ford Ranger which debuted in Malaysia last month is the result of deep customer insight from extensive customer research into what makes a best selling pickup truck.
Ford designers took these insights, plus Ranger's award-winning pickup formula, to create this next-generation Ranger which was an iconic, versatile and trusted pickup truck that customers had trusted to tackle almost any terrain.
Max Tran, chief designer for Ranger, and his team spent hundreds of hours with customers around the world to see how they use their pickups on a daily basis.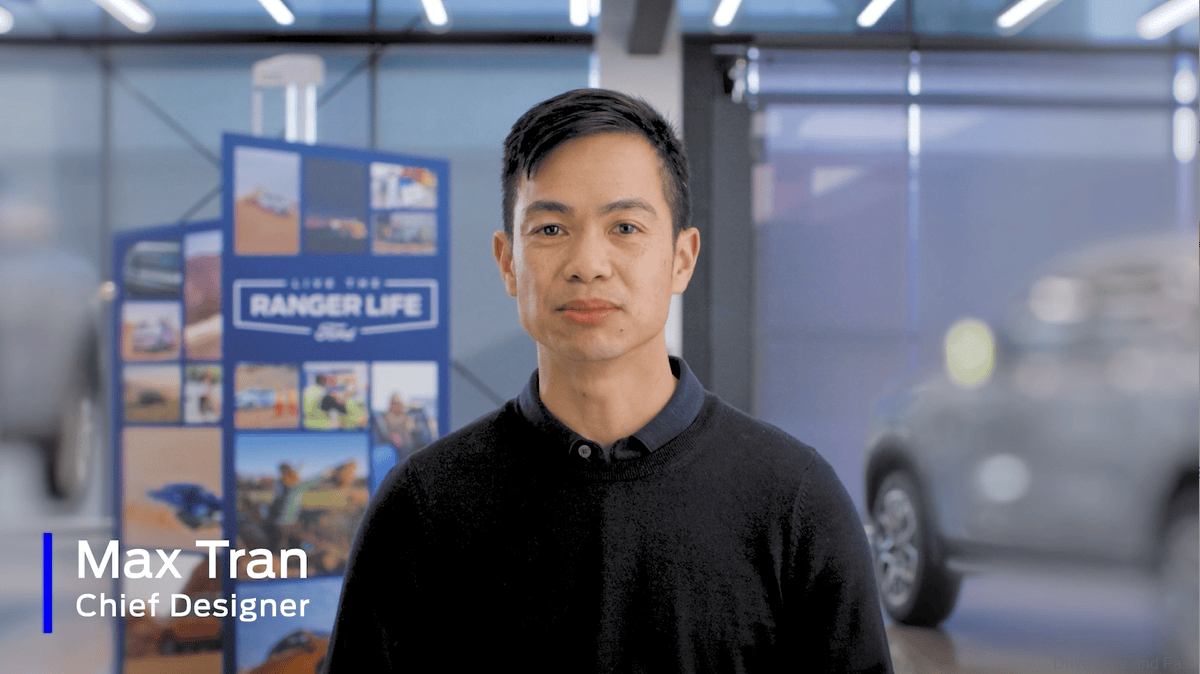 Ford conducted more than 5,000 interviews and made more than 1,800 pages of field notes for reference, which helped develop and guide both engineers and designers to build a pickup with the features and capability customers wanted.
"Seeing owners use their trucks, whether for work, family or play, inspired some fantastic ideas that drove our design and development decisions," said Tran. "One great example of that is the integrated box side-step.
During our clinic sessions, we noticed that many customers had trouble reaching over the side of the truck into the bed; others were standing on the rear tire or the bumper to gain access.
"So, we came up with the idea of a box step, behind the rear wheel," he said. "We mocked one up, tested it with owners and the response was overwhelming. People told us that step would be reason enough to buy the Ford Ranger."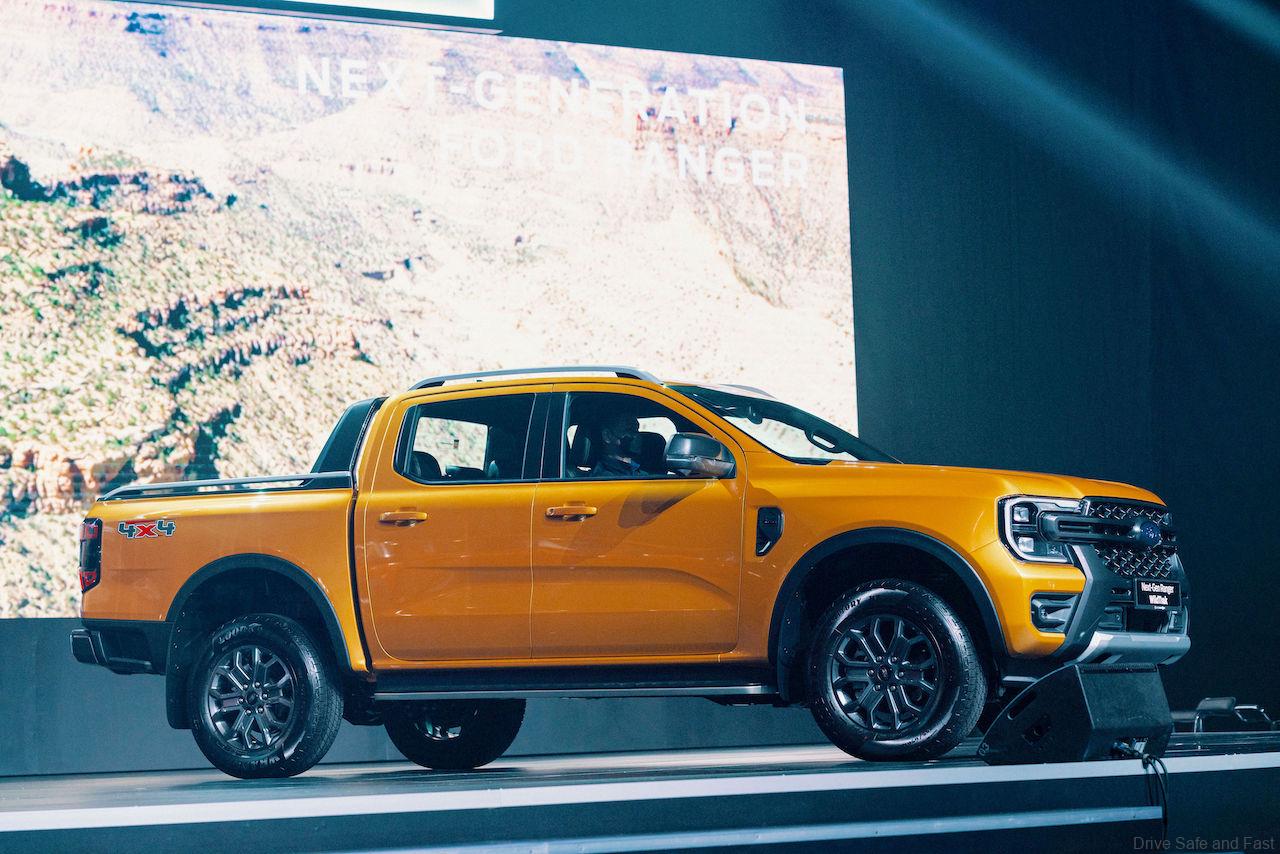 Exterior Design
The exterior design of the next-generation Ranger followed two important guiding principles: to bring it into the future and to make it Built Ford Tough.
"Customers had clear ideas on what they liked and how they used their Rangers in their day-to-day lives," Tran said. "We also needed to incorporate features customers wanted and valued to ensure it was welcoming and contemporary and as versatile as it was capable.
The new box step in the rear bumper, for example, was a direct result of customer feedback on having better accessibility to the cargo area and they also wanted a wider cargo area that could accommodate a full-width pallet in the tray."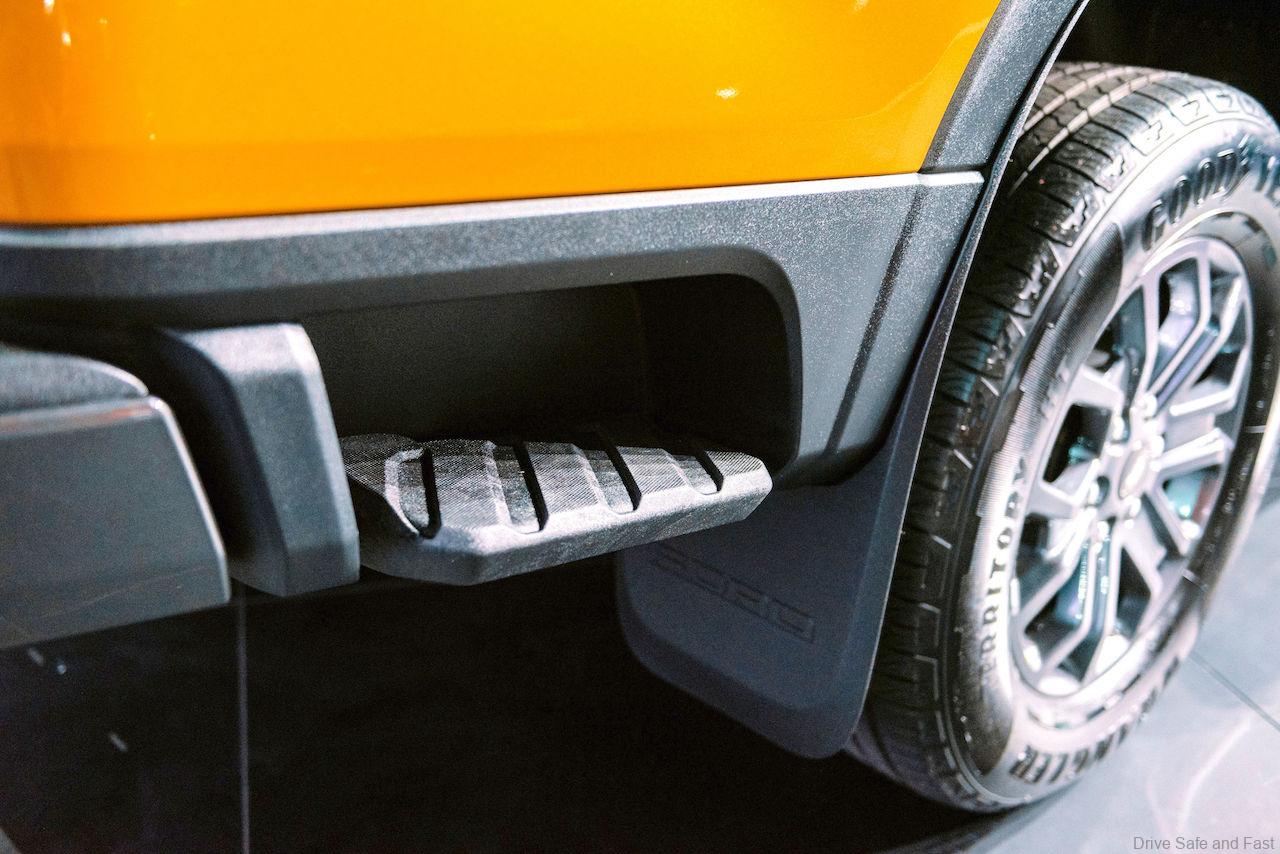 "Some of us looked to nature, some to architecture and some others to art for inspiration. We didn't hold back. We let our designers loose to really go for it," Tran said. "We really looked at Ranger as the F-150's brother.
Ranger has developed a strong following over the past 10 years, and we really leaned into the iconic design features that have made it such a beloved truck across the world but also push the design envelope."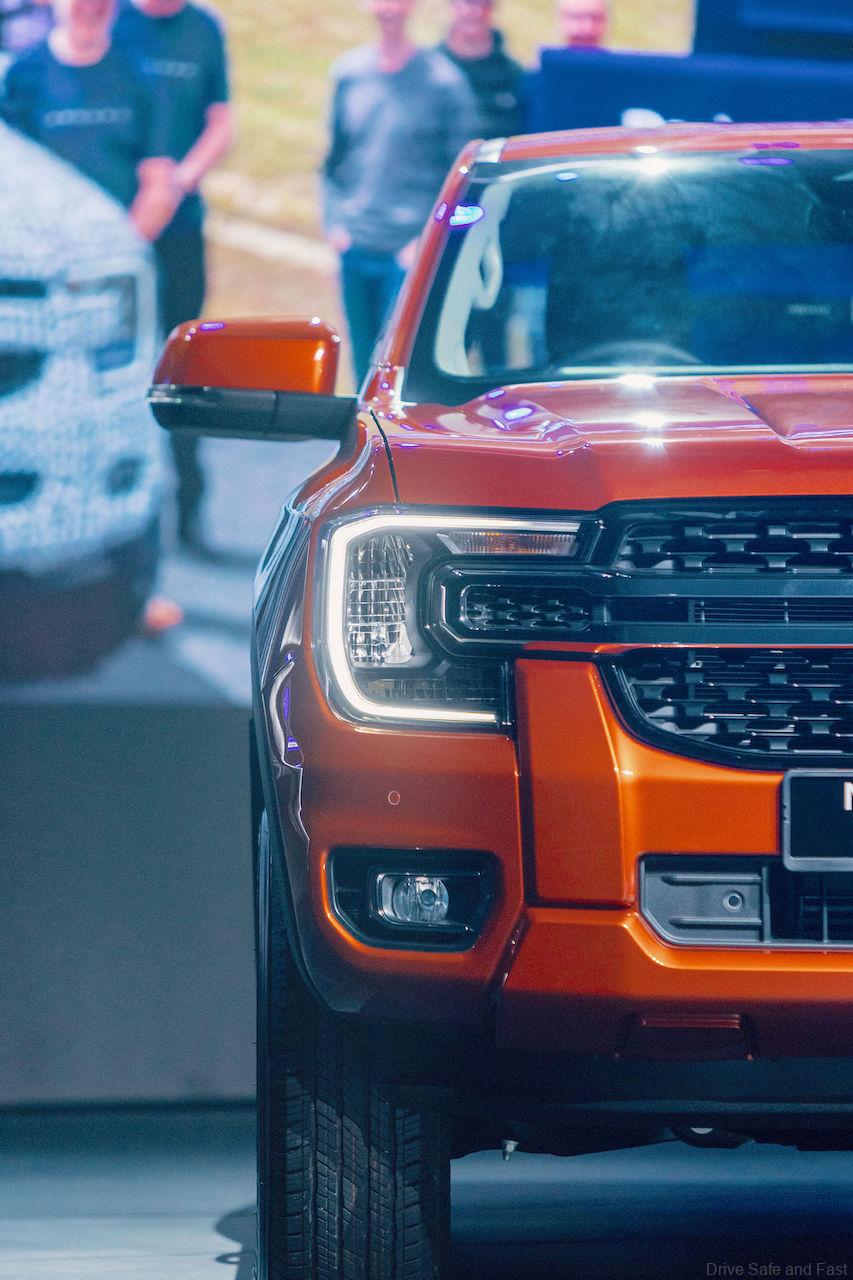 The pickup's athleticism is intentional, with surface treatments executed to be strong and muscular. From the bold new grille with its C-clamp headlights, daytime running lights and strong horizontal upper grille bar, to the pronounced wheel arches, strong shoulder line and large sculpted Ranger logo on the tailgate, the next-generation Ranger conveys confidence and capability.
At the rear, the tail lamps were designed in harmony with the graphics of the C-clamp headlight treatment. A 50mm increase in track and 50mm longer wheelbase than the prior Ranger allowed designers to push the front wheels out to the corners, enhancing its on-road stance.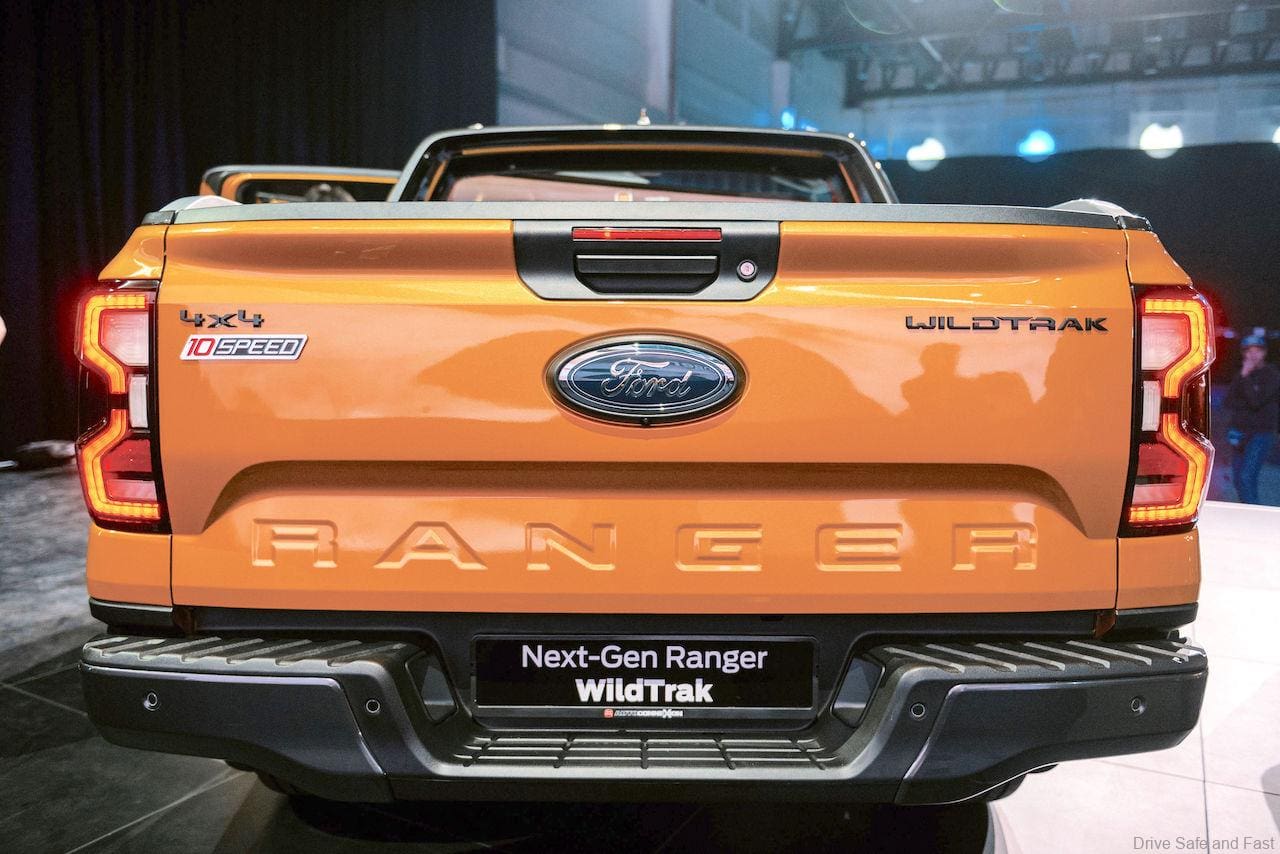 Interior design
Inside,the next-gen Ranger features a stylish new cockpit, user-friendly technology and a premium, versatile and spacious cabin.
Soft-touch materials and appliques elevate the interior ambience while the new instrument panel adopts a coast-to-coast design that creates a more spacious feel. Several design cues also are carried over from the exterior: the air vent vanes feature a similar design to those in the front grille, and several exterior surface treatments have been adapted for interior use.
The dash is dominated by a 10.1-inch or 12-inch high-resolution touchscreen solidly mounted into the center stack, complementing the digital instrument cluster. Customers preferred the screen's portrait orientation because it created enough space for navigation screens while also leaving room in the lower portion of the screen for other menus, like those for the climate and entertainment controls.
Designers also reimagined key aspects of the cabin; for example, how the door release handles could be better integrated into the 'coast-to-coast' dashboard design, making them easier to use.
Again, customer feedback led to the door release handles being mounted lower – looking more linear to provide easier reach to window switches and the armrests. The interior also features more soft-touch materials around the cabin for a premium feel.
The seats also have been redesigned, with new bolsters and foam inserts that are more inviting, stylish and comfortable. Versatility is key with the second-row seats now folding flat and boasting out-of-sight and secure under-seat storage.
Rear occupants cooling outlets at the rear of the center console. There is also an added storage area in the door pockets with space both in the front and back.
"The next-gen Ranger really redefines the role of the pickup as a trusted partner for work, family and play," said Gary Boes, Enterprise Product Line Management director, Global Trucks.
"With the help of all the rich insights from customers, we've created a Ranger we believe will inspire owners to do more of what they love to do, with features that encourage them to explore new horizons."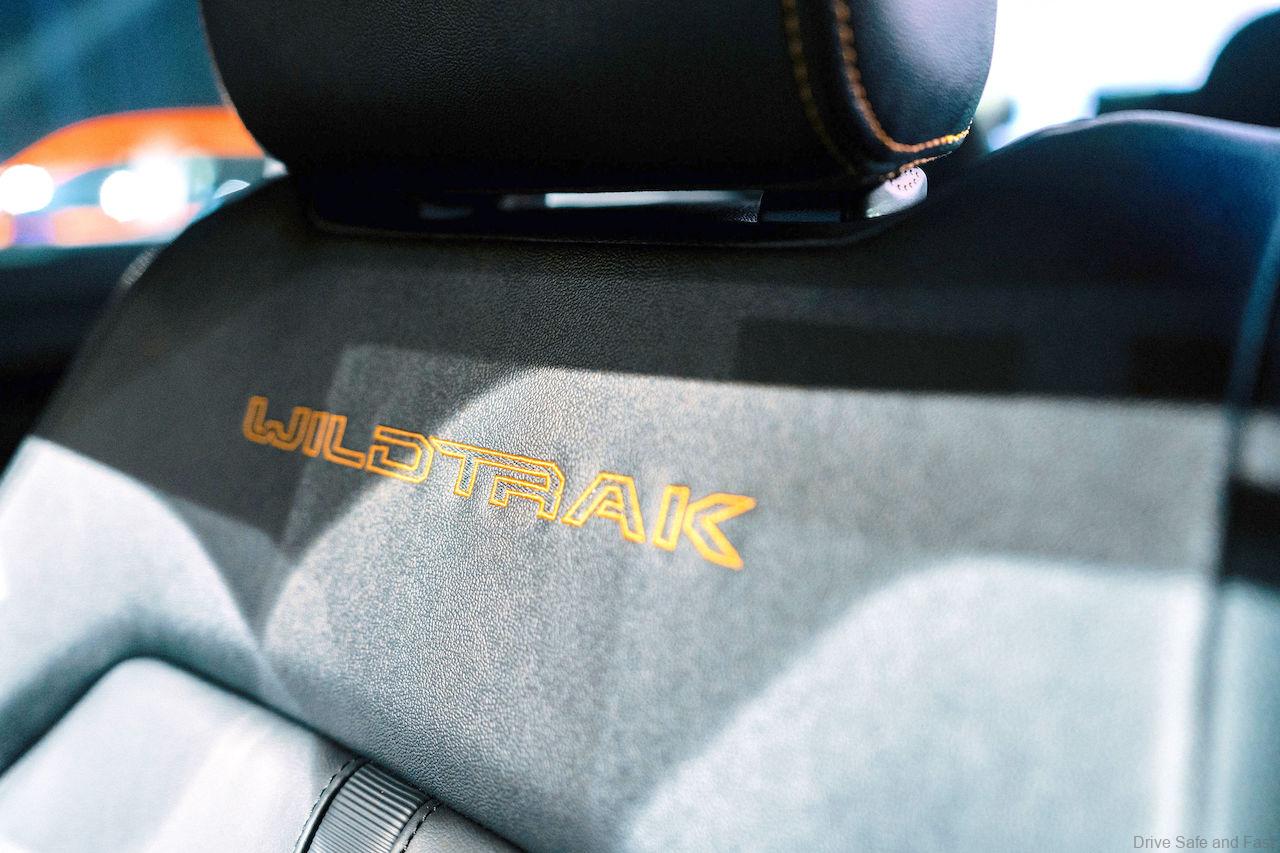 Join the Debut Tour of the Next-Generation Ranger
Sime Darby Auto ConneXion (SDAC), the sole distributor for Ford in Malaysia, will be previewing the next-generation Ranger in Kuching on 7-11 September at Vivacity Megamall, and at Suria Sabah Shopping Centre, Kota Kinabalu on 5-9 October.
Ahead of its showroom launch, these preview events are a part of the next-generation Ranger's nationwide debut tour in 5 regions, including Kuala Lumpur, Penang and Johor Bahru over 5 weekends.
Don't miss out on the upcoming preview events of the next-generation Ranger debut tour.
Sign up at the "Register" page here to score exclusive invitations to a venue closest to you.
| | | |
| --- | --- | --- |
| Dates | Area | Venue |
| 7-11 September | Kuching | Vivacity Megamall |
| 5-9 October | Kota Kinabalu | Suria Sabah Shopping Centre |
For more information about the next-generation Ranger, SDAC and Ford, follow the Ford Malaysia Facebook, Instagram, Twitter and YouTube channel or visit www.sdacford.com.my.