Automotive
Published on August 19th, 2022 | by Sounder Rajen
0
Nissan Almera Turbo Gets Tomei Aero Package For Free
If you've been considering a Nissan Almera, hurry and get this deal while it lasts
Nissan makes some amazing cars, however, one Nissan car I feel is underrated is the Nissan Almera. Nissan put in a lot of effort into this car, and now they have made it more appealing by offering the Tomei Aero Package for free, hurry up because this deal is only available for a limited time and while stocks last.
So if you've been considering a new Nissan Almera Turbo, there is no better time than now to act on it since for a limited time, all new units will be equipped with the Tomei Aero Package. This is another way that Edaran Tan Chong Motor (ETCM), the sole distributor of Nissan in Malaysia for over 60 years is showing their effort.
The package is developed by Tomei, a well-known tuner in Japan which collaborated with ETCM and the package is worth RM8,000. That is a huge amount of savings for a package to get at no extra cost and it is available for all variants of the Nissan Almera Turbo, the VLT, VLP and VL and makes them all look sportier.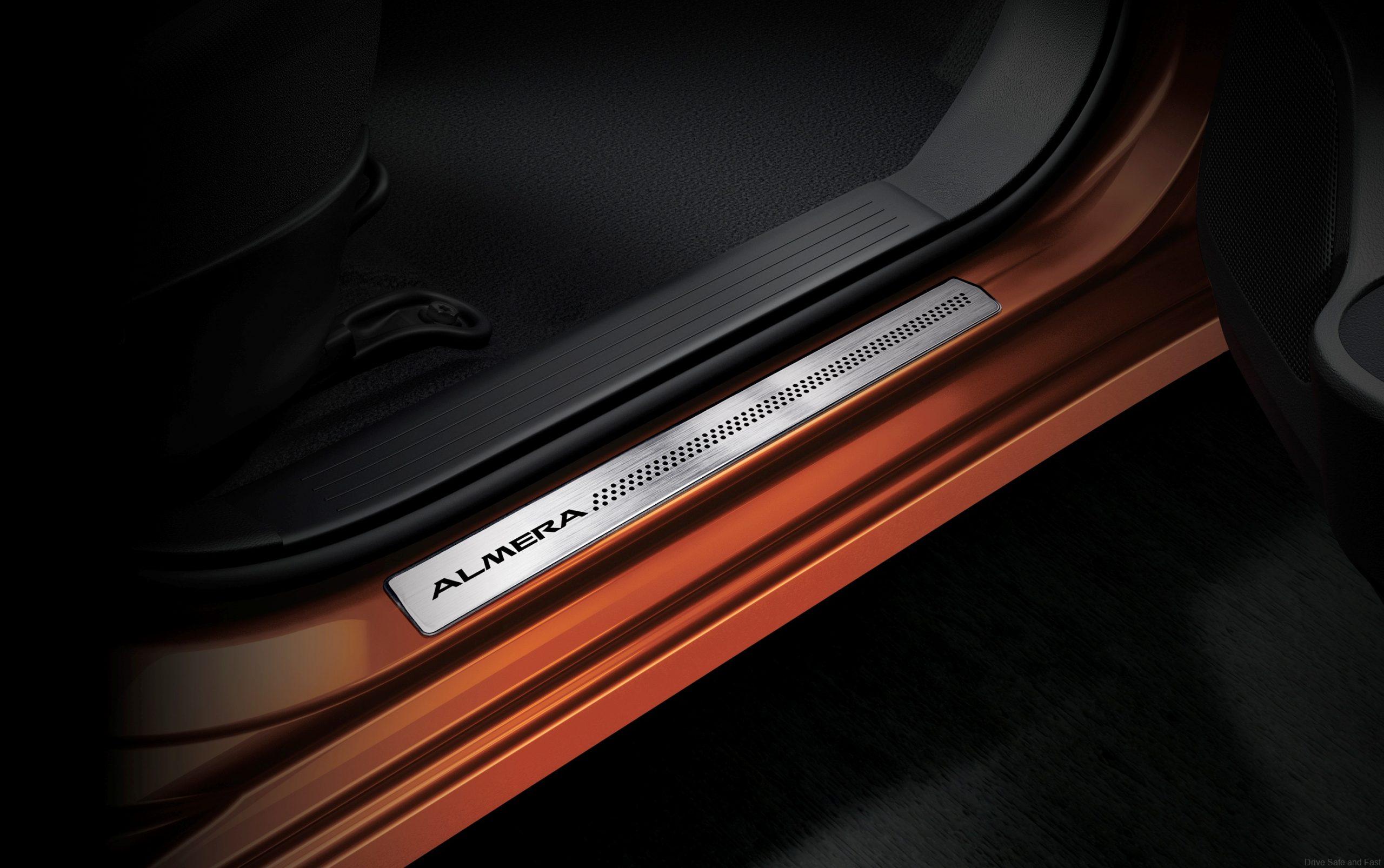 For the VLT variant of the Nissan Almera Turbo, there is a 5-piece Aerokit that comes with a front bumper spoiler,two-piece rear bumper spoiler and side skirts. It is also finished in a two-tone colour to further add a sporty look.
On top of that, the Nissan Almera Turbo VLT also gets sports pedals with a foot rest which not only look good, but offer better comfort and grip for the driver as well. It also features four-piece door handle protectors, a kick plate for the door sills and door visors and an ICE cool tinting film to keep the cabin cool and remove glare.
As for the VL and VLP variants of the Nissan Almera Turbo, the package consists of the same two-tone 5-piece Aerokit plus a bootlid spoiler, ICE cool tinting film and sport pedals with a foot rest. All these items will be factory fitted to ensure the highest quality and will each come with 3 years/100,000km warranty, whichever comes first.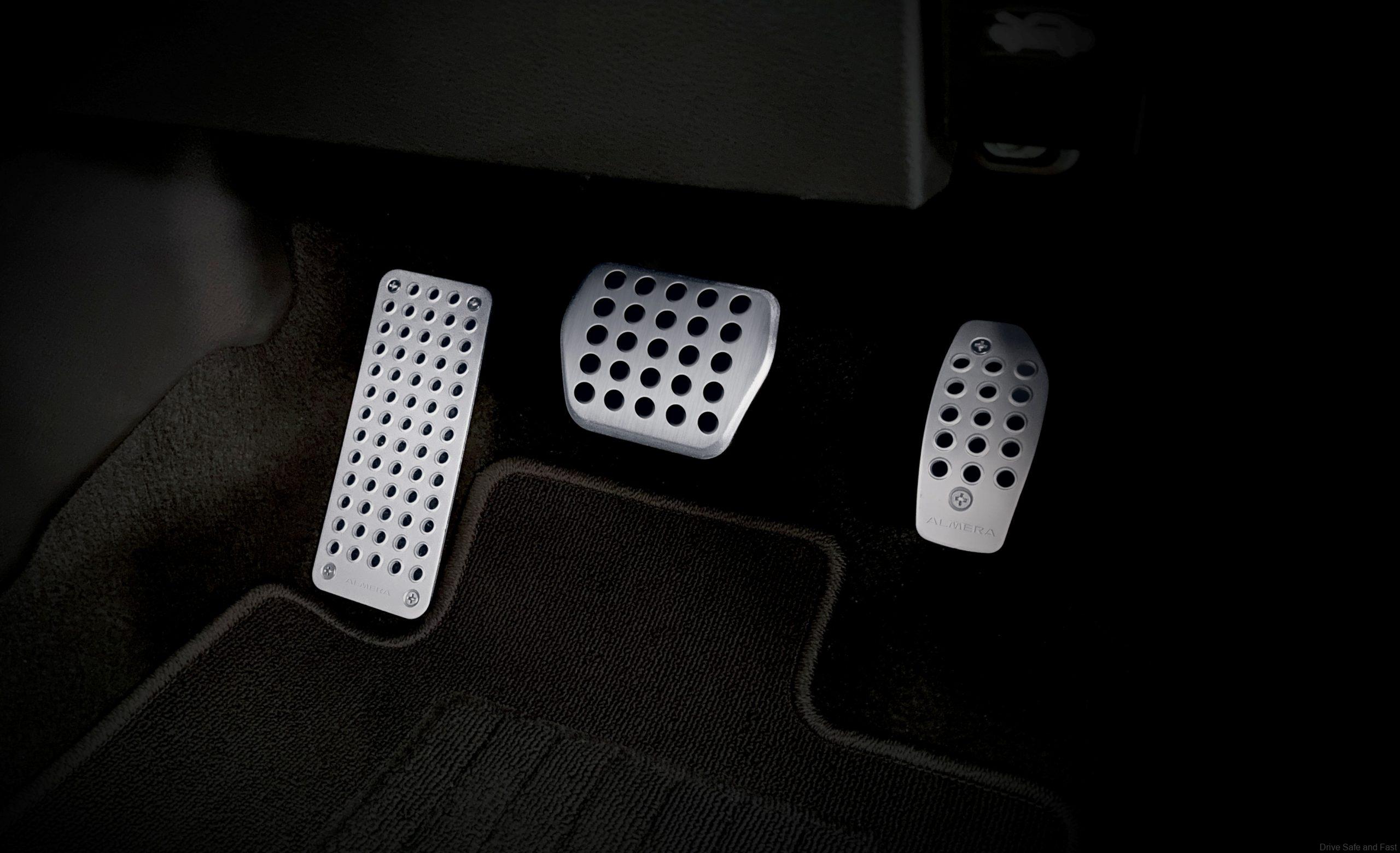 For those who want their Nissan Almera Turbo even sportier, ETCM offers the Tomei GT Wing, specially designed for this car for RM1,400 and the price is inclusive of installation and can be included in the total price of the car under the financing package. It also comes with the same warranty as the rest of the package.
The on-the-road prices of the Almera Turbo inclusive of SST and the free Tomei Aero Package (excluding the GT Wing) are RM95,888 for the Nissan Almera Turbo VLT, RM89,888 for the Almera Turbo VLP and RM83,888 for the Almera Turbo VL.
Do note that all these prices are for Peninsular Malaysia and are prices without insurance and for private registration only. To find out more visit the Nissan Online Showroom linked here.