Automotive
Published on August 10th, 2022 | by Sounder Rajen
0
Princess Diana's 1985 Ford Escort RS Turbo S1 Up For Grabs
See why this Escort is soon going to be the ultimate collector Ford
Few people are as universally loved as Princess Diana and few cars are as unique as her very own 1985 Ford Escort RS Turbo S1. Find out why this car will one day become the crown jewel of a very lucky car collector.
When one brings up exclusivity, the Dodge Challenger Demon comes to mind, with only 3,300 units produced with 300 sent to Canada and the remaining 3,000 being sold in the United states, however Princess Diana's Escort one ups this by being one of only three units leaving the factory in black with the rest being white.
Moreover, at the turn of the decade in 1980, the Ford Escort Mark 3 was produced and it was a completely new car built on a blank slate as the Mark 1 and Mark 2 could not keep up with stricter safety regulations. This also made the car wildly popular and it became the best selling car in the United Kingdom by 1982.
However, the Ford Escort RS Turbo was released in 1985 and was the fastest road-legal Mark 3 Escort at the time among other upgrades over the standard escort such as a body kit, updated suspension, a nicer interior and the turbocharged engine. Who doesn't love a good turbo, right?
Remember how I mentioned earlier that only three examples of the 1985 Ford Escort RS Turbo S1 left the factory painted black? Princess Diana owned all three of them.
Steve Saxty, an expert on rare Fords mentioned that the first of the three was this car which she drove around herself, the second was a decoy car and third was for another royal, although we do not know who that was.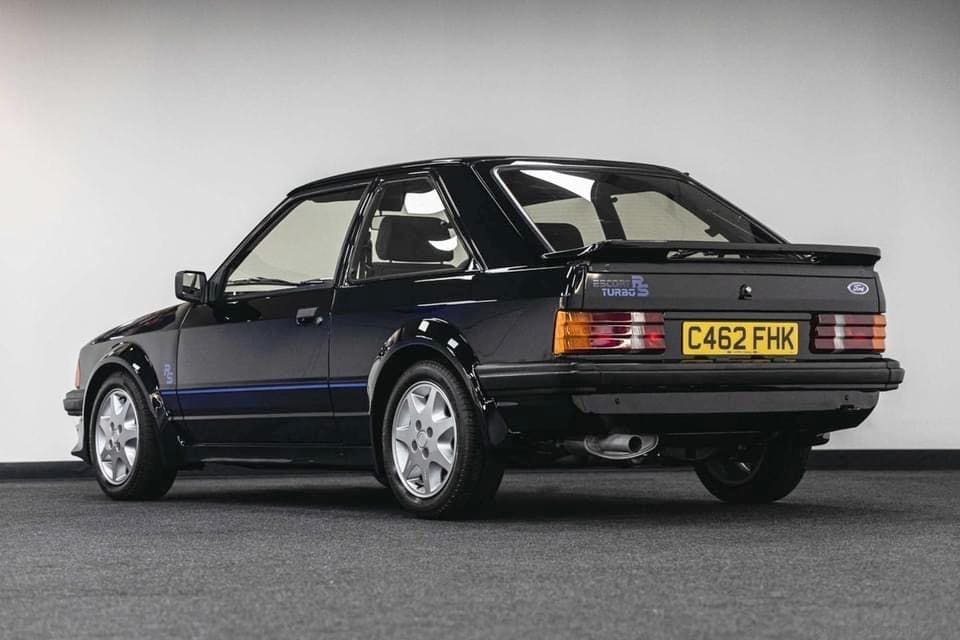 Another reason Princess Diana's 1985 Ford Escort RS Turbo S1 is so legendary is because she drove it around herself and she was photographed in it as well. This set her apart from most other royals who seemed to prefer being chauffeured in their Bentley and Rolls Royce cars.
The thing that I believe makes this car even more rare is that it has a 5-speed manual transmission. That's right, a good old manual. In a world of automatics, I along with many in the car community are sad to see our beloved manuals be phased out, but with this car getting so much attention, we are glad to see a manual being celebrated.
Princess Diana's 1985 Ford Escort RS Turbo S1 is set to be auctioned at the Silverstone Auctions on 27 August 2022 and is about to make someone's garage a whole lot more desirable and the owner a very happy camper indeed.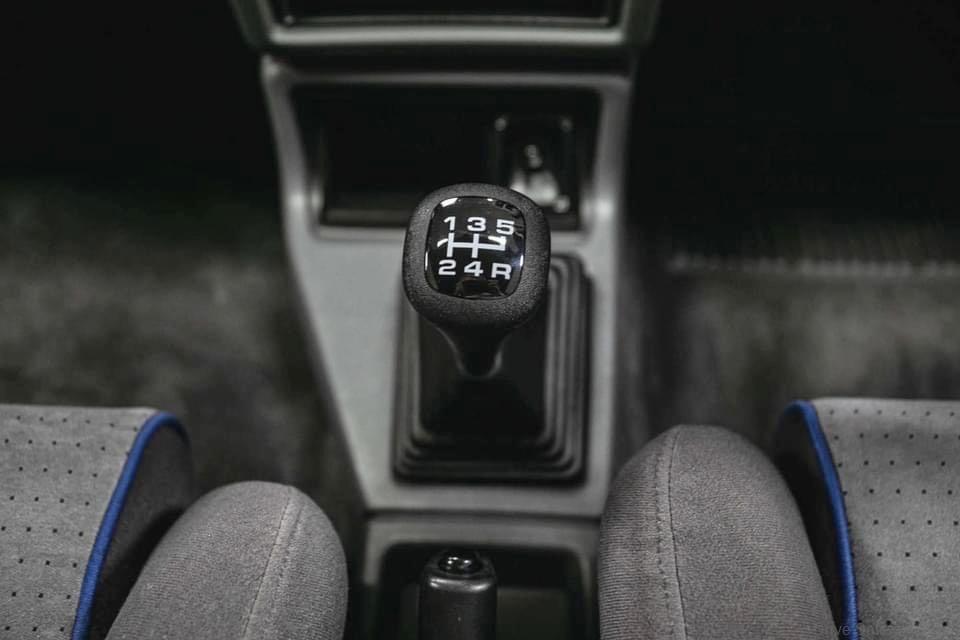 To find out more, check out Silodrome Gasoline Culture for a more detailed write up here.