Automotive
Published on September 22nd, 2022 | by Sounder Rajen
0
Audi RS Q8 Joins The Audi Malaysia Lineup From RM1.7 Million
Audi's flagship Super SUV is here and it is a performance beast
Audi has always been one of the most respected brands across the world, they do it all, practical cars, fast cars, stylish cars, sleeper cars, you name it and now the ultimate combination of everything Audi is coming to Malaysia, it can only be the Audi RS Q8, and it is the first ever full-size Audi SUV to sport the RS badge.
That's right, Malaysia, PHS Automotive Malaysia (PHSAM) has just announced that the flagship SUV of the German brand is going live here in Malaysia for only RM1,699,990 inclusive of duties and sales tax and it is the only car you will ever need.
With the deadly combination of RS power, dashing and elegant coupe looks and SUV levels of space and practicality, the Audi RS Q8 commands presence not just by looking menacing on the road but also by being deceptively powerful. With 600Ps of power and 800Nm of torque, this car zooms from 0 to 100km/h in only 3.8 seconds.
Moreover, powering the Audi RS Q8 is a 4 litre bi-turbo petrol V8 TFSI engine with Audi's Quattro all-wheel drive and it gives this behemoth a top speed of 305km/h. The RS sports exhaust with black oval tailpipes also make the car sound extremely good but owners can further customize the engine sound in the drive select system.
On top of that being an RS, the car also gets RS specific adaptive air suspension sport, making this car perfect to drive in any road condition while minimizing body roll which is especially useful in big cars like this which do tend to roll a lot. It also gets 23-inch aluminium wheels as standard.
The Audi RS Q8 also looks rather sophisticated despite also looking tough and rugged and features a coupe-like sloping roofline along with RS add-ons like an edge spoiler which adds to the sporty look of the car and of course, Audi's signature futuristic RS Matrix LED headlights with cool animations.
Additionally, the interior is clean and minimalistic, typical Audi stuff with a heavy emphasis on subtle but useful technology including a head up display with RS graphics, Audi's Virtual cockpit digital driver display and ambient lighting to add a more premium feel. The seats are also nappa leather so the ride is always comfortable.
Naturally, being a flagship, the car comes with a whole suite of safety systems like adaptive cruise control, lane-change warning, 360-degree camera and more. Audi is also offering it with 3 years free maintenance and 5 years unlimited mileage warranty and roadside assistance and this is all included in the RM1,699,990 price tag.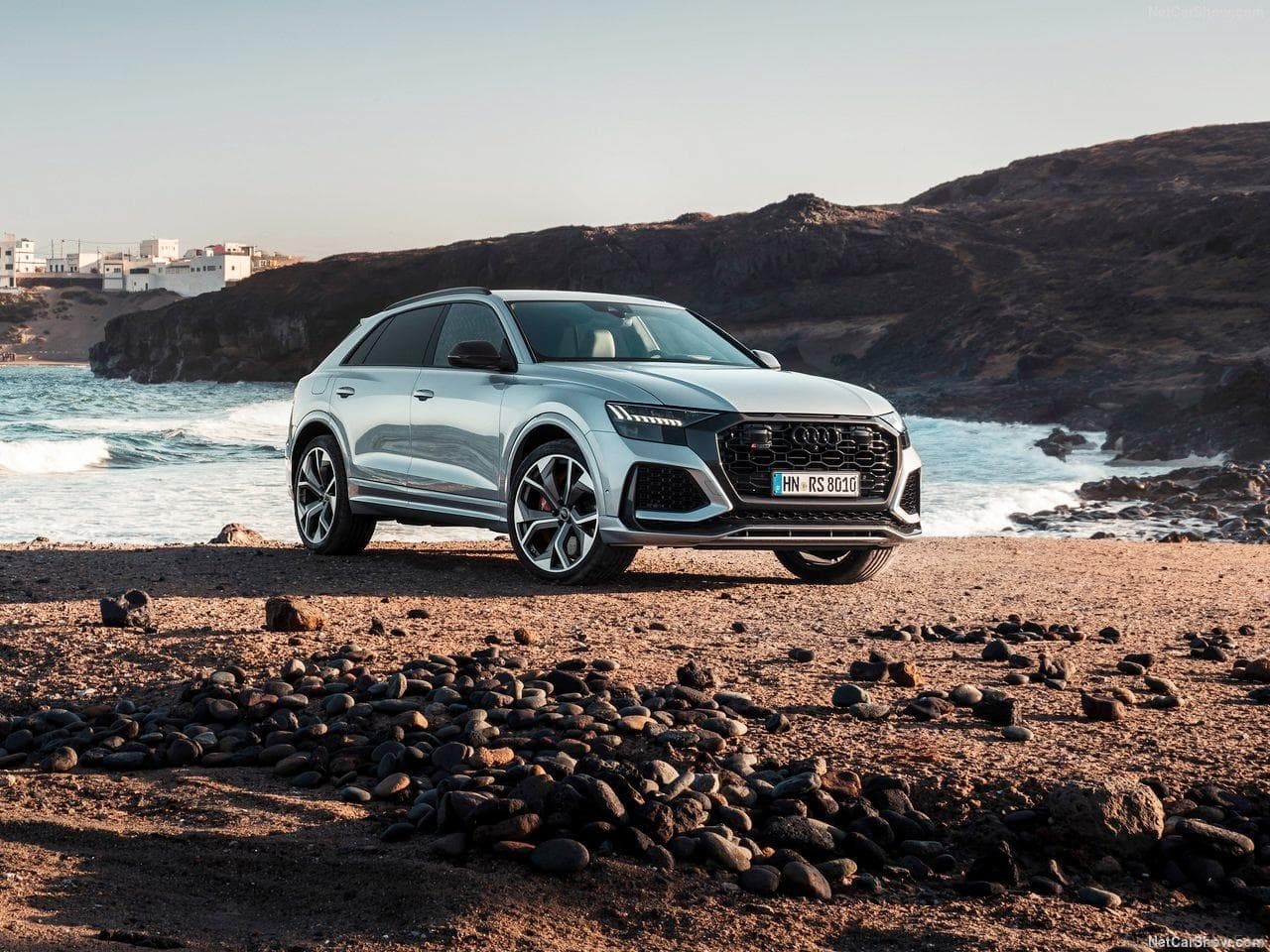 If this sounds like something you'd like to experience yourself, head on over to your nearest Audi Centre to make a booking today.