Automotive
Published on September 9th, 2022 | by Subhash Nair
0
BMW And MINI To Introduce Vegan Interiors In 2023
BMW Group is looking to reduce CO2 emissions with vegan interiors.
In an effort to reduce the overall CO2 emissions over the entire life cycle of their vehicles, BMW Group are looking into using vegan interiors.
Starting next year, the company will begin to substitute animal-sourced materials for innovative leather-like materials. Even the materials used to wrap steering wheels may be vegan. The only distinguishing feature of the new steering wheel material will be a new grain effect. Compared to traditional leather, using this new material will cut CO2 emissions along the value chain by around 85%. Leather is extremely water and energy intensive to process and most of the emissions come from methane gas from cattle rearing.
The synthetic leathers that are being developed for future use will produce 45% less carbon dioxide emissions than the ones currently in use. Two front runners are Mirum and Deserttex, which both use bio-based materials to mimic leather like qualities.
BMW and MINI vehicles will only use less than 1% of raw materials of animal origin with the changes being implemented. Even down to parts of the interior that the customers don't see, like the gelatine on protective coatings, lanolin in paints, tallow in elastomers and beeswax in paints.
Besides swapping to vegan leather for the steering and upholstery, other changes will be made to make BMW Group vehicles more eco-friendly. The floor mats, for instance, will be made from a single type of material, making it easier to recycle. This ought to cut down annual carbon dioxide emissions by 23,000 tonnes and reduce waste by 1,600 tonnes.
Another area that is being looked at is the use of 'green electricity' in production and in the supply chain. The company will also be using more secondary materials, more efficient electric motors and combustion engines and recycling even more than before.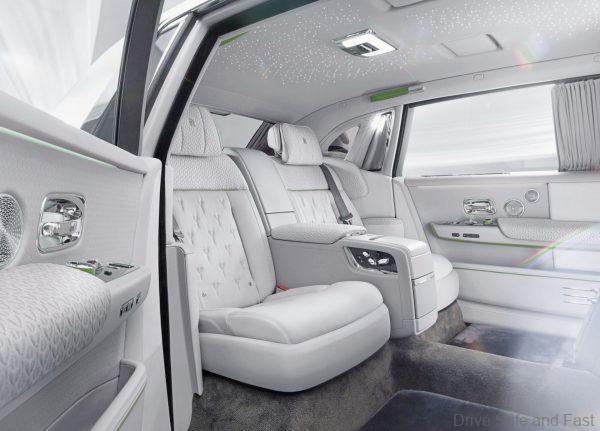 While BMW Group mentioned both BMW and MINI in this press release, it is unlikely that its 2-wheeler department, BMW Motorrad and its luxury vehicle division, Rolls-Royce, will be making quite a dramatic switch away from animal-sourced materials.