Automotive
Published on October 4th, 2022 | by Subhash Nair
0
Maserati GranTurismo Folgore Debuts As Brand's First EV
The GranTurismo Folgore is the first electric Maserati and has more power than the V6 model.
Just about every high end performance car brand today has a battery electric vehicle (BEV) on offer. At this point it's a race to not be the last brand to offer an electric car! Now we can be sure that Maserati will not be the last to join the electric club as they've finally unveiled the GranTurisomo Folgore with a 100% battery electric based powertrain.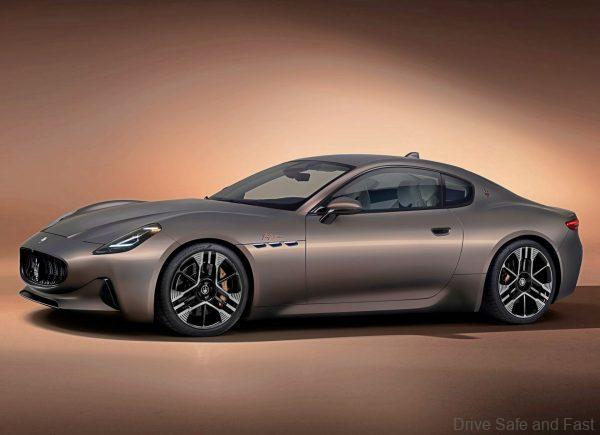 The Maserati GranTurismo Folgore builds on the same core as the new petrol powered V6 GranTurismo model that was simultaneously unveiled. The Folgore gets some core changes though, including its 800-volt architecture, which was developed from Formula E technology. The system is called 'Atlantis High' electrical/electronic architecture. The system allows for fast transfer of data throughout with level 5 cyber security and over-the-air updates. The GranTurismo Folgore also has a Vehicle Domain Control Module master control, which is a 100% in-house developed piece of software allowing for 360-degree control of the most important systems.
The Folgore gets three permanent magnet motors, each rated at 300 kW. The battery has been specifically set up in a T-bone shape under the vehicle's seats and central tunnel. The battery has a nominal capacity of 92.5 kWh and has a discharge capacity of 560 kW, allowing for 760 hp to the wheels. Theoretically, this makes it a better performer than its petrol counterpart. The low mounting point of the battery allows the car's total height to be constrained to just 1353mm. Just like in the ICE model, this chassis was constructed with a mix of lightweight metals like aluminium and magnesium for weight savings. Extensive use of high-strength steels are also promised.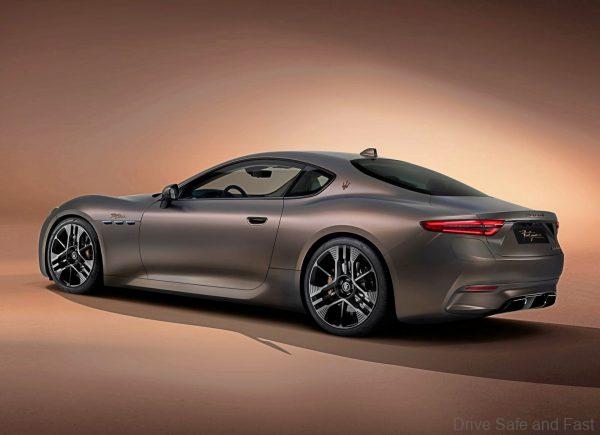 As with the petrol model, no interior photos were shown. But Maserati are promising quite an innovative system with a touchscreen and a comfort display powered by the Maserati Intelligent Assistant Multimedia system. The audio experience comes in the form of a 1,195W, 19-speaker array designed by Sonus faber for 3D sound.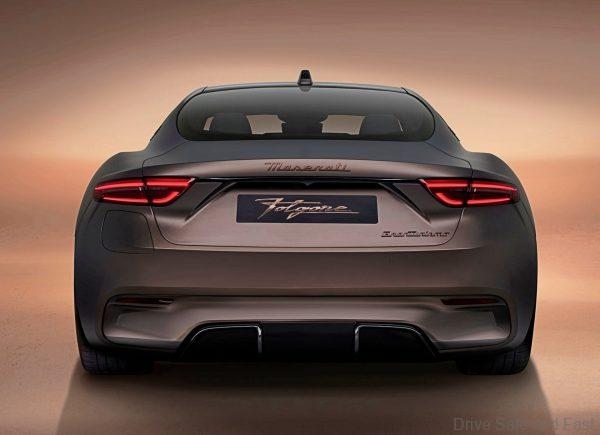 This vehicle was simultaneously revealed alongside its petrol counterpart. Maserati did not share images of the interior and the even the exterior photos that were shown were rather limited.