Automotive
Published on October 18th, 2022 | by Sounder Rajen
0
New Mercedes C63, No V8 But Still All Brawn
Mercedes really said less is more and made it work
Mercedes is ready to give us a successor to the previous generation AMG C63 sedan and this time, in line with the electrification that almost all car brands strive towards, Mercedes is giving us a more efficient and more electrified version. Say hello to the all new Mercedes-AMG C63 S E Performance.
While the name may be a mouthful, don't let that distract you from what the car is at its core. Deep down the Mercedes-AMG C63 S E Performance is still a performance powerhouse. Featuring a 2.0 litre inline 4 engine similar to the Mercedes AMG A45 but taking it to a whole new level of insane power producing a bonkers 500kW.
That's right, Mercedes pulled an Eminem and had to beat itself at a record it previously held by setting a new standard for what a 2.0 litre 4-cylinder could do, well kind of. You see, while the total output of the Mercedes-AMG C63 S E Performance is 500kW, only 350kW of that power comes from the engine.
What about the remaining 150kW? Well that's generated by a rear-mounted electric motor. Sorry V8 purists but with the whole world shifting to electrification, this is honestly the best anyone could hope for. Besides, that motor gives the car 500kW of power and 1,020 Nm of torque so I'm not complaining.
With those numbers the Mercedes-AMG C63 S E Performance is clearly still more than worthy of the AMG name. Unfortunately, power like that does not come without a cost. The newest iteration of this flagship C-class sedan now weighs 2.1 tonnes, a whole 300kg heavier than the outgoing model. So why the sudden weight gain?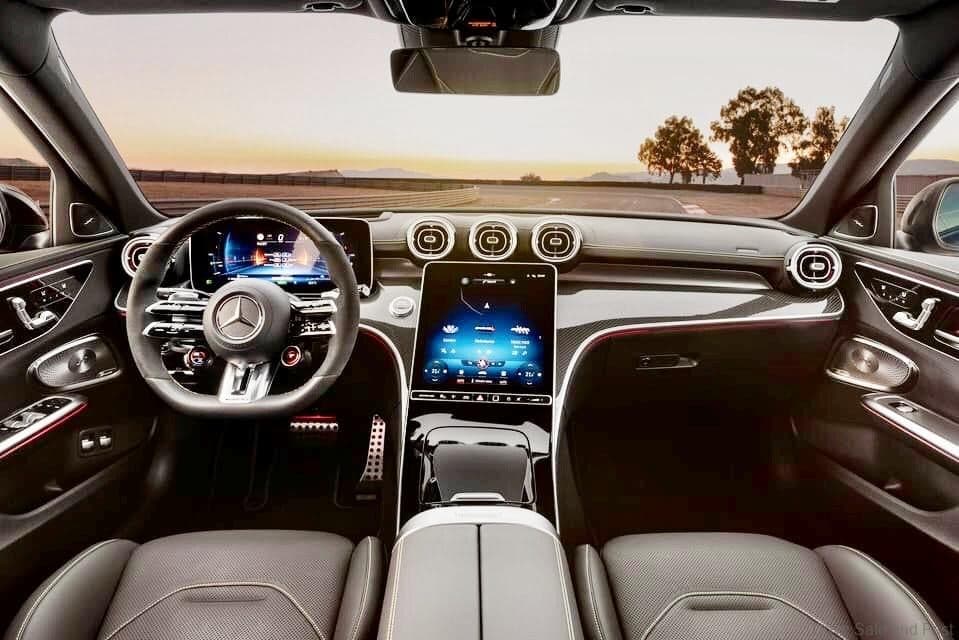 Well the new Mercedes-AMG C63 S E Performance comes with a slew of extra technology. The car comes with no fewer than 8 driving modes, a 9-speed AMG Speedshift multi-clutch transmission, AMG 4Matic+ all-wheel drive as well as an active rear axle steering system for improved handling and stability.
Despite this, the Mercedes-AMG C63 S E Performance is reported to be able to accelerate from 0 to 100km/h in just 3.4 seconds, that is a whole 0.1 second quicker than the much lighter 1,780kg BMW M3, the car's closest rival. The Merc is also said to have a top speed of 280km/h so it is definitely going to be a lot of fun to drive.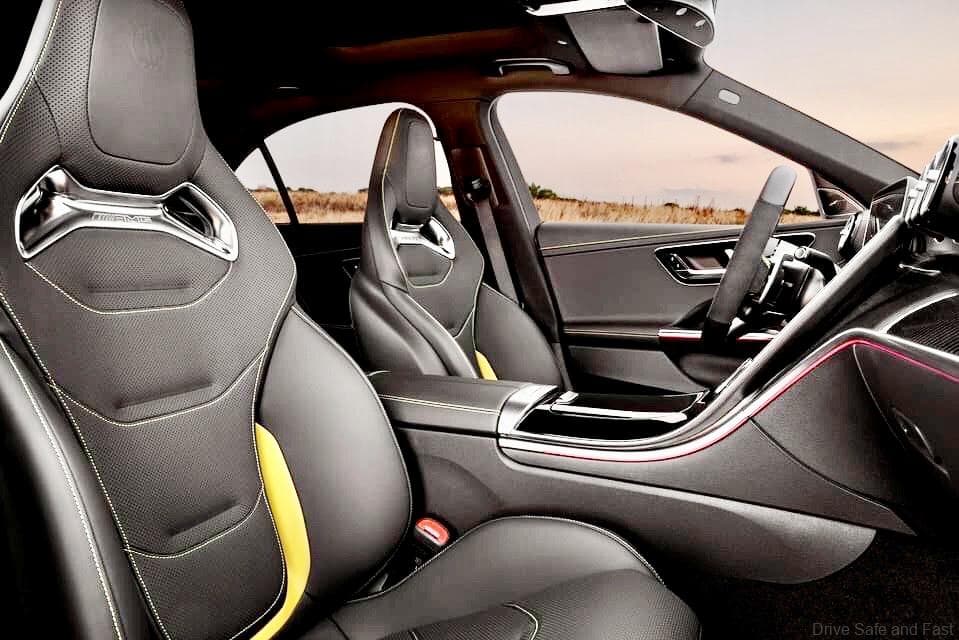 No official pricing has been set yet, but expect it to cost a pretty penny. Cars are getting more and more expensive by the day, after all, and those complicated tech features and electric motor don't come cheap either.