Automotive
Published on October 14th, 2022 | by Sounder Rajen
0
New Range Rover Defender 75th Anniversary Edition Launched
Hybrid options also available on this classic and modern Defender
The Range Rover Defender was first launched in 1948 and since then, these beautiful machines could be spotted almost everywhere. Next year marks the 75th anniversary of the iconic Defender and to celebrate this, Range Rover is giving us the 75th Limited Edition Defender based on the original series 1 car with hybrid options available too.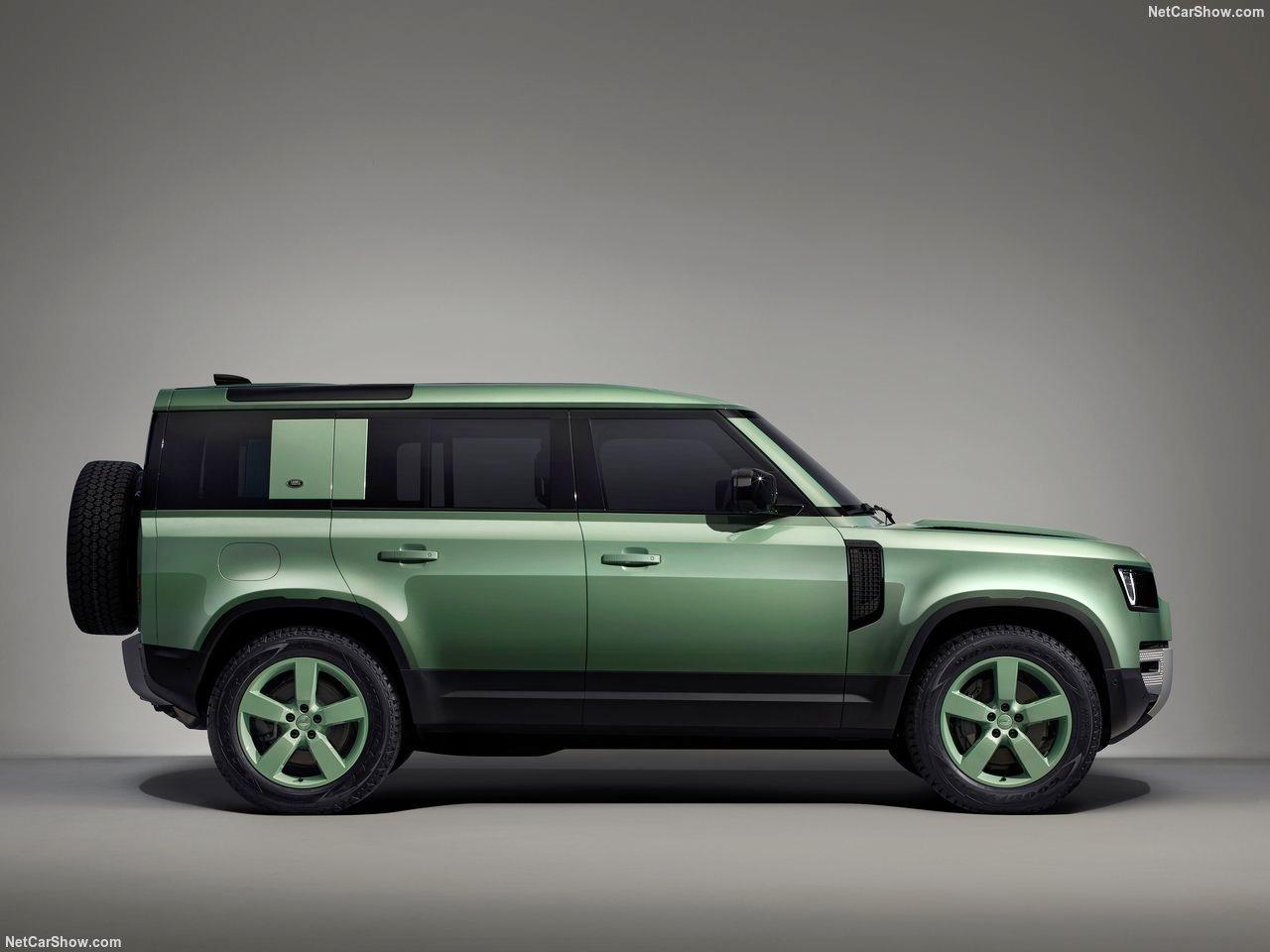 Moreover, the 75th Limited Edition Defender will also be offered in both 90 and 110 body designs with 90 being a two door shorter version and the 110 being the longer four door version. This car will also come in a unique Grasmere Green colour, is one of the colours the first Defender was revealed with at the Amsterdam Motor Show.
The green theme continues on the inside with the interior featuring a green bar on the dashboard with the word "DEFENDER" on the passenger side along with some green elements being present on the door card. Aside from that the interior is practically all black and features a clean and modern design.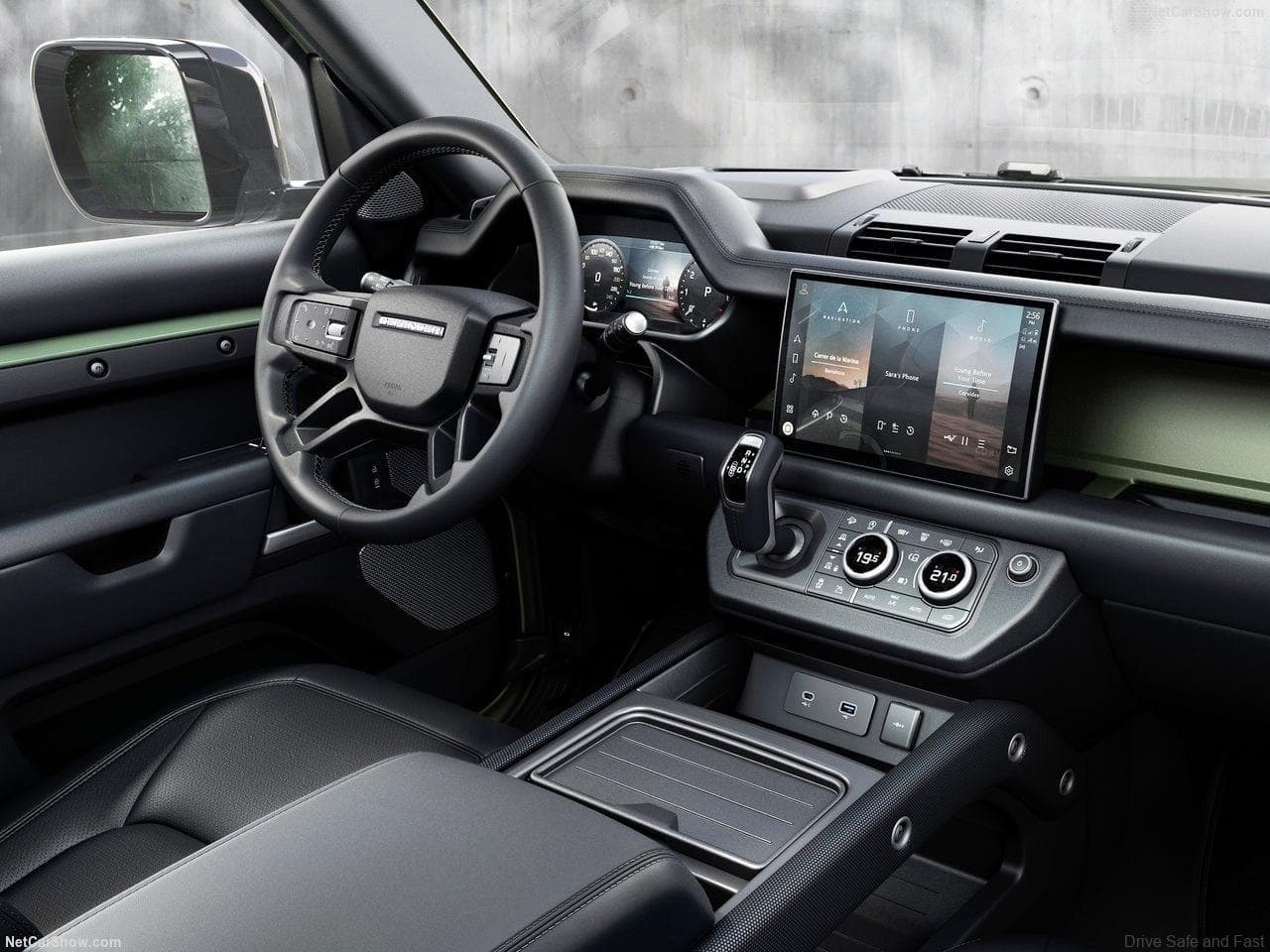 One notable exterior feature that caught my eye was the spare tyre fitted to the back of the Defender 75th Limited Edition which featured fully green rims that match the exterior colour. I think that shows excellent attention to detail and overall, the entire car looks amazing.
On top of that, the new Defender 75th Limited Edition also comes with a hybrid engine option as in addition to the regular diesel option. This is the P400e mild hybrid engine and adds another layer of modernity to this otherwise classic looking (only on the outside by the way) SUV.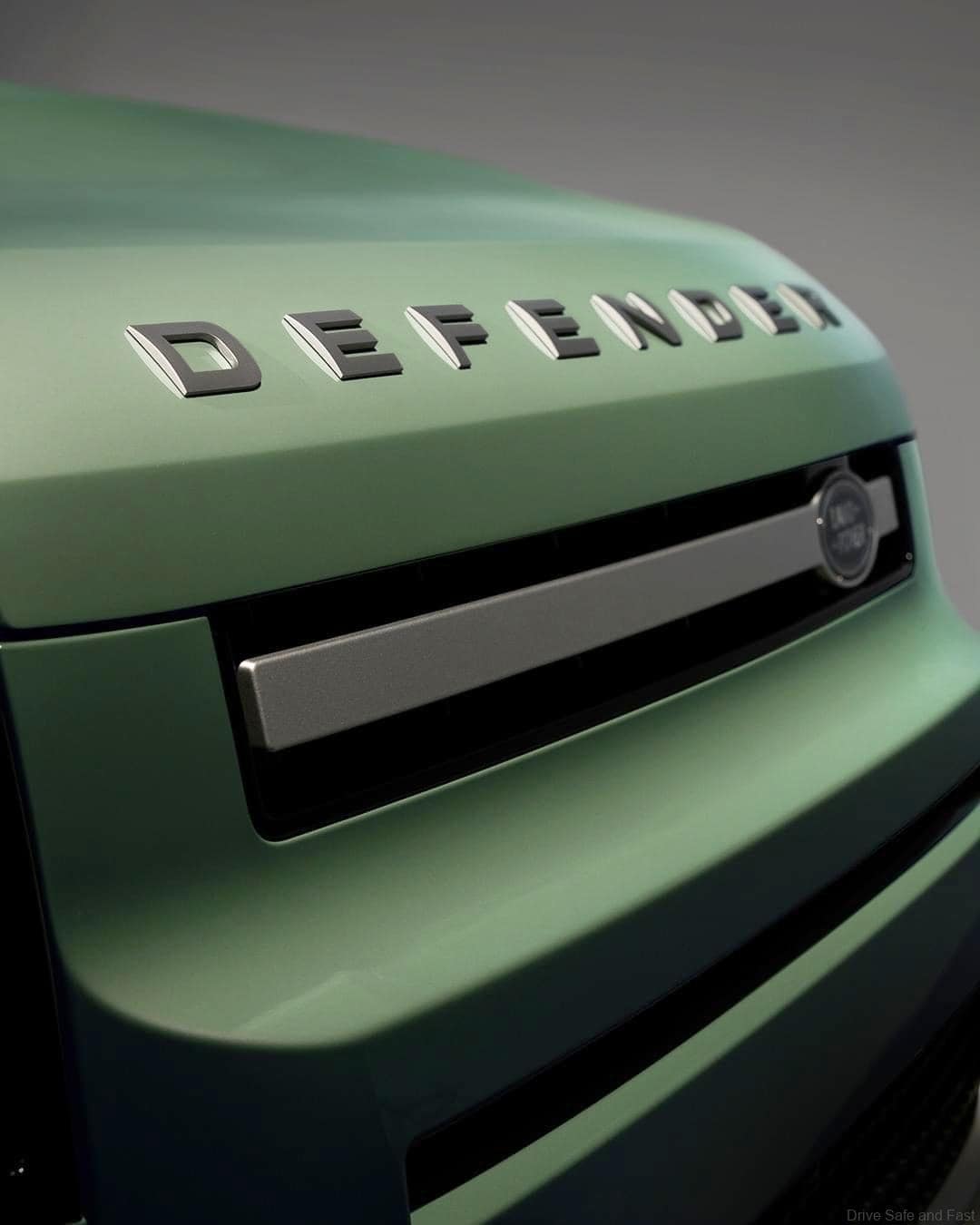 The P400e engine option on the Defender 75th Limited Edition features a 2.0 litre four-cylinder turbocharged engine assisted by an electric motor that puts out about 404Ps of power and 640Nm of torque to all four wheels and is paired to an 8-speed automatic gearbox.
Naturally being a newer Range Rover, the Defender 75th Limited Edition comes with a few modern amenities such as the 11.4 pivi Pro inch central infotainment screen as well as a wireless charger, Configurable Terrain Response, 3D Surround Camera and some cool looking LED headlights.
The Defender 75th Limited Edition also features a premium Meridian Sound System along with all the usual safety and ADAS systems one would expect from a high spec Range Rover. After all this limited edition car is based off of the highest spec HSE variant.
What do you guys think of the Defender 75th Limited Edition? I personally love it but the colour just doesn't do it for me. I usually prefer dark grey or black for exteriors but I suppose that since the colour was chosen to reflect the original Defender it works.