Automotive
Published on October 11th, 2022 | by Subhash Nair
0
UMW Toyota Q3 2022 Sales Up 54% Vs Q3 2021, Updated Harrier Launched
UMW Toyota Motor has sold 70,872 vehicles in 2022 so far and has launched a new Harrier.
Toyota in Malaysia is on its way to making a big comeback thanks to a host of new SUVs and a couple of fresh compact cars. 2022 is proving to be especially good for the car maker as the Malaysian economy reopens and starts to recover from the bruises of COVID-19. Compared to the lockdown-ridden 2021, 2022's numbers look especially impressive.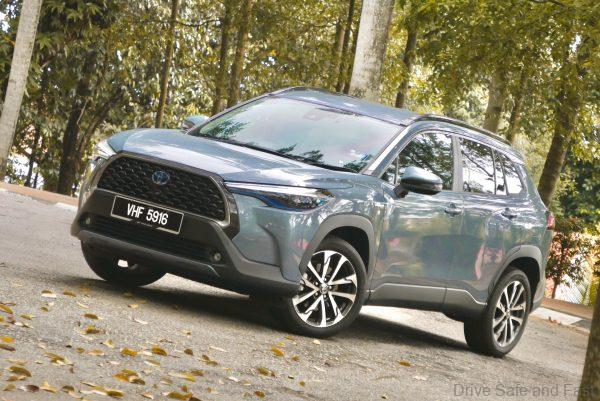 For the first three quarters of 2022, the company sold some 70,872 vehicles (Toyota + Lexus). In the same amount of time in 2021, the company had only sold 46,118 vehicles. This is an improvement of 54%, and very close to their total 2021 sales number of 72,394 units. Of course, these numbers are a little skewed. Showrooms and factories remained closed for months, stifling sales in Q3 2021 by a significant margin. There's no doubt that they'll exceed their overall 2021 sales, the question is by how much.
Updated Toyota Harrier Introduced
While Toyota's mass market offerings are driving the sales volume, the company has also taken some time to update one of their more luxurious products – the Harrier. The 4th generation Toyota Harrier debuted in April 2021 for RM250,000 fully imported from Japan. The 2022 model brings improvements and a price hike of RM24,000, bringing the price tag to RM274,000 before insurance.
The 2023 Toyota Harrier now features a Panoramic View Monitor, Pre-Collision Brake detection, Lane Departure Alert and Dynamic Radar Cruise Control. There's also a Special Edition with a Red Metallic exterior and a luxurious Brown interior, but this model costs an additional RM3,000 on top of the new price tag.
Standard colour options for the exterior include Slate Grey Metallic, Precious Black, Steel Blonde Metallic, Dark Blue Metallic and Platinum White Pearl.
Ravindran K., President of UMW Toyota Motor said, "At UMW Toyota Motor, we are humbled by the positive support received from our customers and are even more committed to going the 'Extra Mile' to intensify production and ensure timely delivery to new car owners. We are also delighted to showcase the new improvements made to the Toyota Harrier 2.0L Luxury 2022 Improvement (IMP) and hope this update gives drivers an exceptional experience every time they get behind the wheel because we understand that it's all about the drive."