Automotive
Published on November 10th, 2022 | by Sounder Rajen
0
BYD Is Going After Tesla
BYD to launch its own premium EV brand in 2023
Chinese automaker BYD had already dethroned Tesla and become the number one global New Energy Vehicle (NEV) seller earlier this year but now they are going after Tesla aggressively as the brand has announced that they would be launching a new premium electric vehicle (EV) brand called Yangwang. This is just not Tesla's year.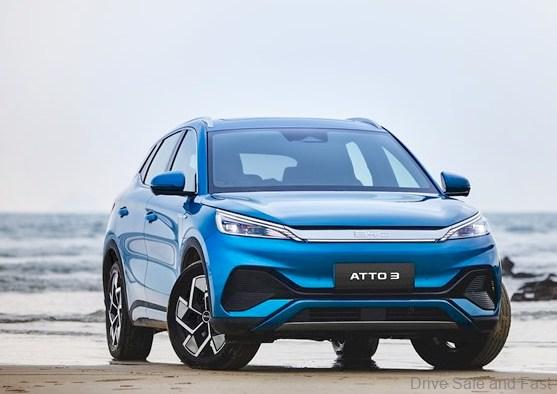 Moreover, BYD has also stated that the first model they release under this new brand is set to be an off-road vehicle and we all remember the "unbreakable" windows fiasco Tesla had with their cyber truck so if BYD plays their cards right, this one model alone may just be the world's first true Tesla killer.
On top of that, BYD also stated that the vehicles they will be producing under the Yangwang name will be priced between 800,000 and 1.5 million yuan or roughly USD110,287 to USD206,763 which is very competitive pricing with Tesla indeed so clearly, we can see that the Chinese brand are not pulling their punches at all.
What's more, since BYD has focused solely on producing EVs in favour of petrol vehicles in their lineup this year, the brand has been able to attract a bunch of customers through the appealing tax incentives many governments, local and international, are offering for EVs.
As previously mentioned, BYD has managed to become the world's number one EV seller earlier this year, a title previously held by Tesla, and the Chinese brand did so selling both EVs and plug-in hybrid vehicles. To add insult to injury, the brand also tripled their sales in the first 10 months of the year to roughly 1.4 million units too.
Whether or not BYD will run Tesla out of business remains to be seen but the timing of it all is interesting to say the least. Considering that Tesla CEO, Elon Musk has been selling so many of his shares in Tesla this year and the fact that he keeps pouring in money into Twitter (which he recently bought) definitely puts him in a tough spot.
On one hand he needs all the money he can get to put it into Twitter, on the other hand, he is no longer a majority shareholder in Tesla and could just as easily let it die out but if he does this he will not be able to sustain Twitter but BYD is not giving him any room to breathe so Musk is now stuck between a rock and a hard place.
We got all this from Reuters and their article is linked here. Thank you Reuters for the information and images.