Automotive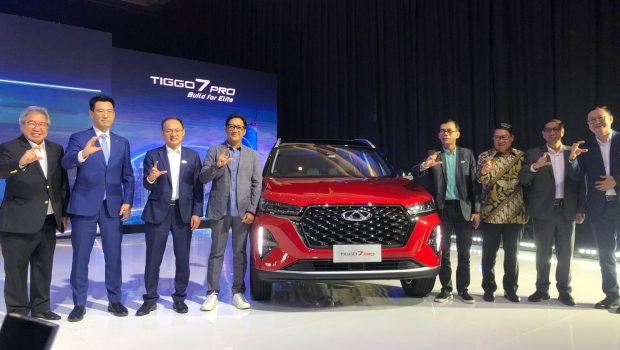 Published on November 25th, 2022 | by Subhash Nair
0
Chery Launches First RHD Tiggo 7 Pro and Tiggo 8 Pro Models In Indonesia
Chinese automaker Chery has decided on Indonesia for its first right-hand drive Tiggo Pro launches.
There has been a lot of talk around Chinese brands setting up shop in Malaysia and going full swing. Chery is a prime example of this, being one of the few 'familiar faces' to Malaysians. The company has sold vehicles in the country before. It was in fact a Chery Maxime that took my 'test car cherry' when I first joined DSF.my. However, it appears that the company has decided to prioritise Indonesia to launch its next wave of SUVs.
The Tiggo 7 Pro and Tiggo 8 Pro, long teased for the Malaysian market, ended up being launched in Indonesia first. These are the first right-hand drive versions of those vehicles to be introduced in an ASEAN country. Why wasn't Malaysia prioritised? You might think that it was the perceived government instability around GE15 led Chery Malaysia planners to delay launching their products here first. However it's more likely that the Indonesian market has always been Chery's international priority. In fact, the company had already opened the order books for both the Tiggo 7 Pro and Tiggo 8 Pro back in August 2022.
Way back in April, Chery declared that Indonesia would serve as the company's ASEAN export hub. Discussions with Indonesia continued in August. Today, Chery has 22 2S outlets under construction in Jakarta, Java, Sumatra, Kalimantan and Sulawesi. In 2023, they'll build 70 more to fully serve the Indonesian market. The company has already constructed a 4,000 square metre spare parts warehouse in their Cikarang factory. Additional spare parts warehouses on Sumatra, Kalimantan and Sulawesi are being put together as we speak.
Here's the press release with more information on the Tiggo 8 Pro and its younger sibling, the Tiggo 7 Pro.
PRESS RELEASE
The Tiggo 8 Pro is a large SUV targeted at upwardly-mobile entrepreneurs and professionals through its combination of intelligent technology, premium features and seven-seat versatility. Headlining features include a 12.3-inch LCD instrument panel, 12.5-inch central control screen, eight-inch climate control touch-screen, 360-degree Around View Monitor, voice command and over 10 Advanced Driver Assistance System (ADAS) functions to improve travel safety.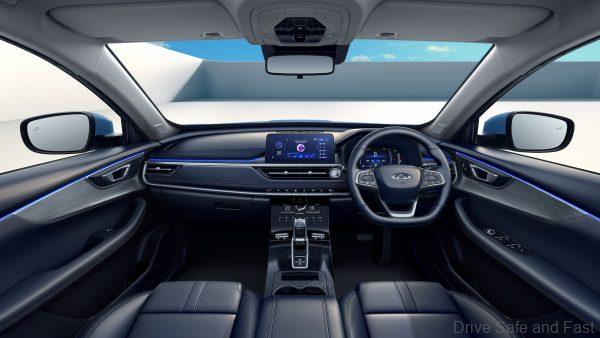 The Tiggo 8 Pro's 2.0 TGDI engine, holder of an award for China's 10 best engines, produces 254 PS and 390 Nm of torque, allowing the vehicle to sprint to 100 km/h from rest in only 7.3 seconds. Inside, one would find leather seats with memory function, eight Sony surround sound speakers, multi-colour ambient lighting and a large panoramic skylight.
Targeted at the urban elite, the more compact Tiggo 7 Pro cuts a stylish and dynamic figure through its intelligent matrix-LED headlamps and 'floating roof' design. Its technology-laden interior boasts a seven-inch LCD instrument panel, 10.25-inch central control screen, eight-inch climate control touch-screen, 360-degree camera, electric tailgate, wireless charging for mobile devices and much more. ADAS is also featured, including adaptive cruise control and emergency braking functions.