Automotive
Published on December 2nd, 2022 | by Sounder Rajen
0
Audi Malaysia Teases The All New Audi E-Tron GT
Audi Dealer hinted at this news on their Facebook
The first all electric Audi e-tron GT electric vehicle (EV) landed in Malaysia early in 2020 and has been widely regarded as one of the only electric grand tourer (GT) cars that was actually a GT car. Now, Audi Malaysia confirmed on their Facebook page that the second generation Audi e-tron GT is coming to Malaysia soon.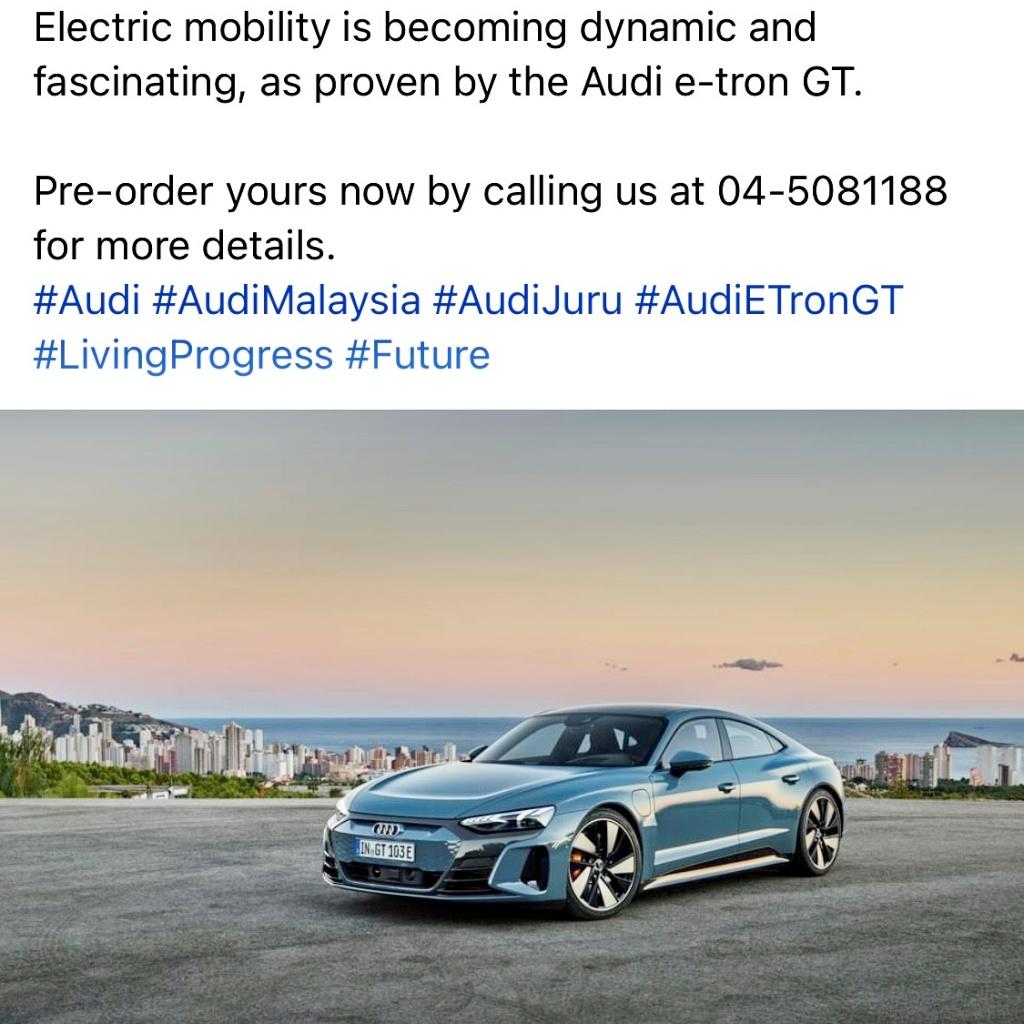 On the Audi Juru 4S Centre Facebook page, we can see that there is a post stating "The all-new Audi e-tron GT will be available soon. Electric mobility is becoming dynamic and fascinating, as proven by the Audi e-tron GT. Pre-order yours now by calling us 04-5081188 for more details."
This post was followed by a few pictures of the all new second generation Audi e-tron GT showing off the car in a few different angles and honestly, the car does not really look that different from the first generation car. That is not a bad thing, however, as the older car was and still is an extremely handsome car.
Moreover, the Audi e-tron GT still maintains a wide look with sharp and slim headlights, sleek tail lights connected by a light bar, a low slung and sporty overall frame and some cool looking blade shaped five-spoke wheels. It also retains its sloping coupe roofline despite also having four doors.
Now let's talk money, since the first Audi e-tron GT started from about RM489, 000 to RM677,000 so is is safe to assume the all new model should be somewhere within that range and if I had to guess, I'd say it should be priced from around RM550,000 for the low end model and about RM750,000 for the high end model.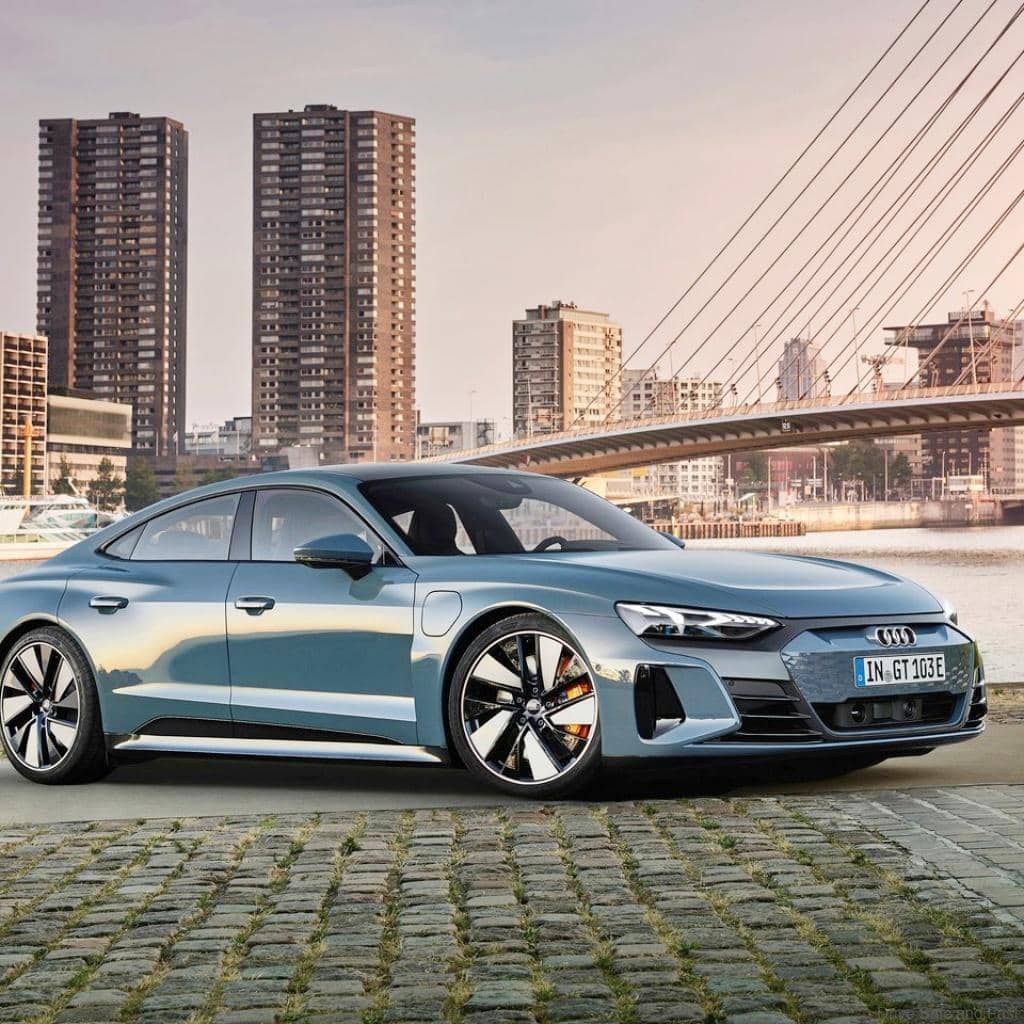 So how do these prices stack up against the biggest competitor of the Audi e-tron GT, the Porsche Taycan? Since there is no new generation Porsche Taycan coming soon, we will base this on the current generation Porsche Taycan modes, in which the lowest spec starts from RM540,000 and the top spec model goes for around RM991,000.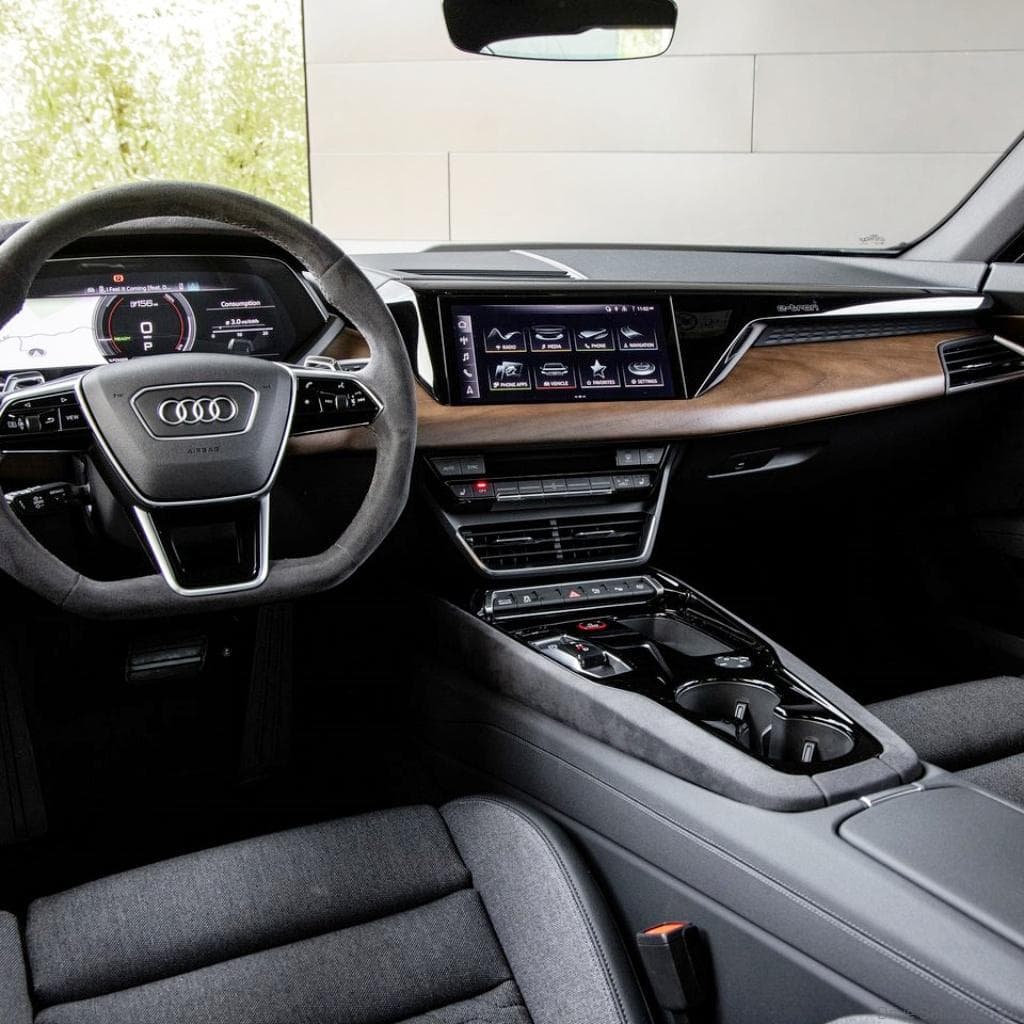 So we can clearly see that the lowest spec Audi e-tron GT will be very slightly but ultimately negligibly more expensive than the base model Porsche Taycan but the top spec Audi e-tron GT is significantly cheaper than the top spec Porsche Taycan but once you factor in optional add-ons and the like, the gap may be much smaller.
However, until we get confirmation from Audi on the exact specs of the new Audi e-tron GT, there is no way to accurately compare the price to performance ratio of these two cars.
What do you guys think about this? Are you excited for the imminent arrival of the new Audi e-tron GT? I know I am.