Automotive
Published on December 29th, 2022 | by Sounder Rajen
0
GWM Delivers First Batch Of ORA Good Cat Cars
GWM kept its promise while spreading festive cheer
Great Wall Motor (GWM) Malaysia keeps its promise while spreading festive cheer this holiday season by delivering its first batch of ORA Good Cat electric vehicles (EVs) to its customers. This comes after the brand paraded one unit of the car in a giant transparent 'gift box' around Klang Valley which drew a lot of attention.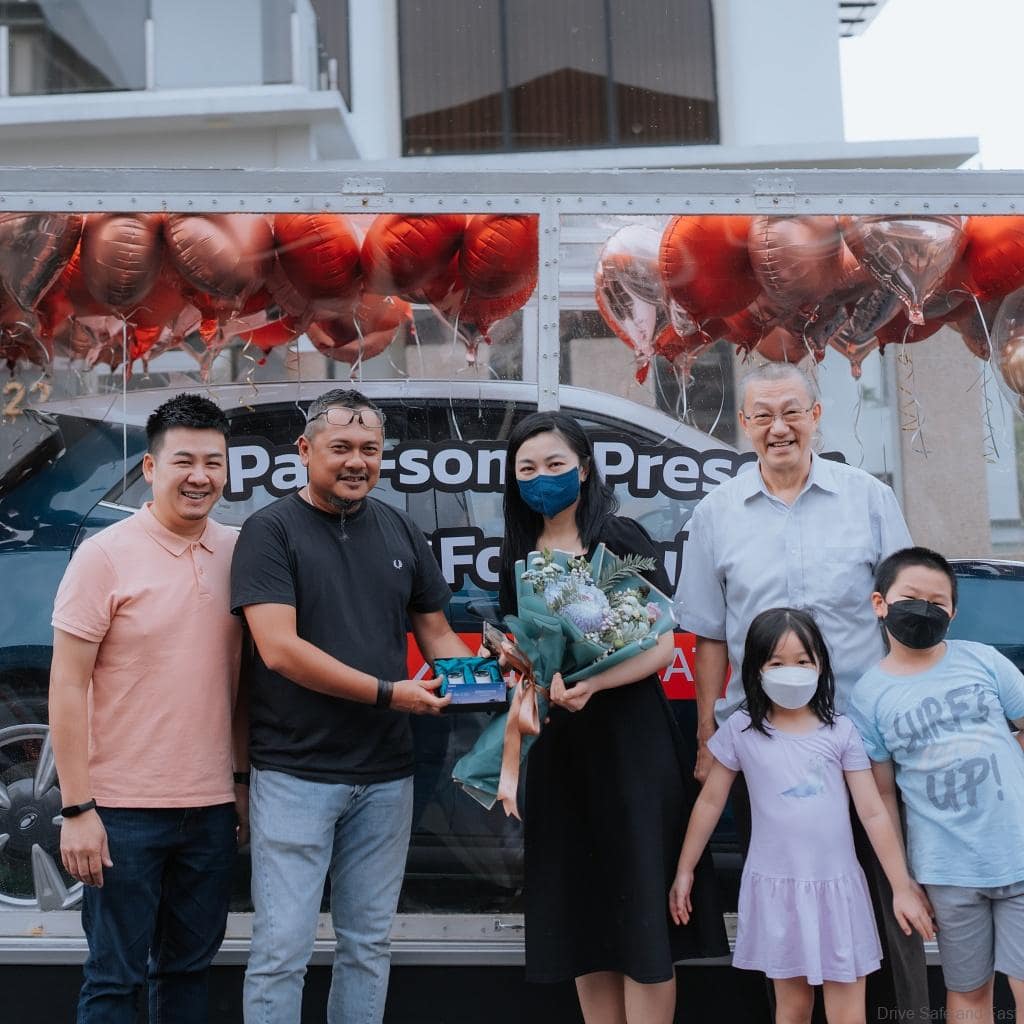 The first batch of owners of the ORA Good Cat who pre-ordered the car ahead of its official launch on 28 November 2022 received a surprise door-to-door visit from GWM and got their cars delivered straight to them just in time for the festive season so they can enjoy their driving car fresh from the factory in 2023.
Moreover, the ORA Good Cat is available in two variants which are the 400 pro and 500 Ultra with the latter variant proving to be the favorite among Malaysian buyers. GWM believes the main reason the first batch of customers prefer this variant is because of its longer travel range of 500km.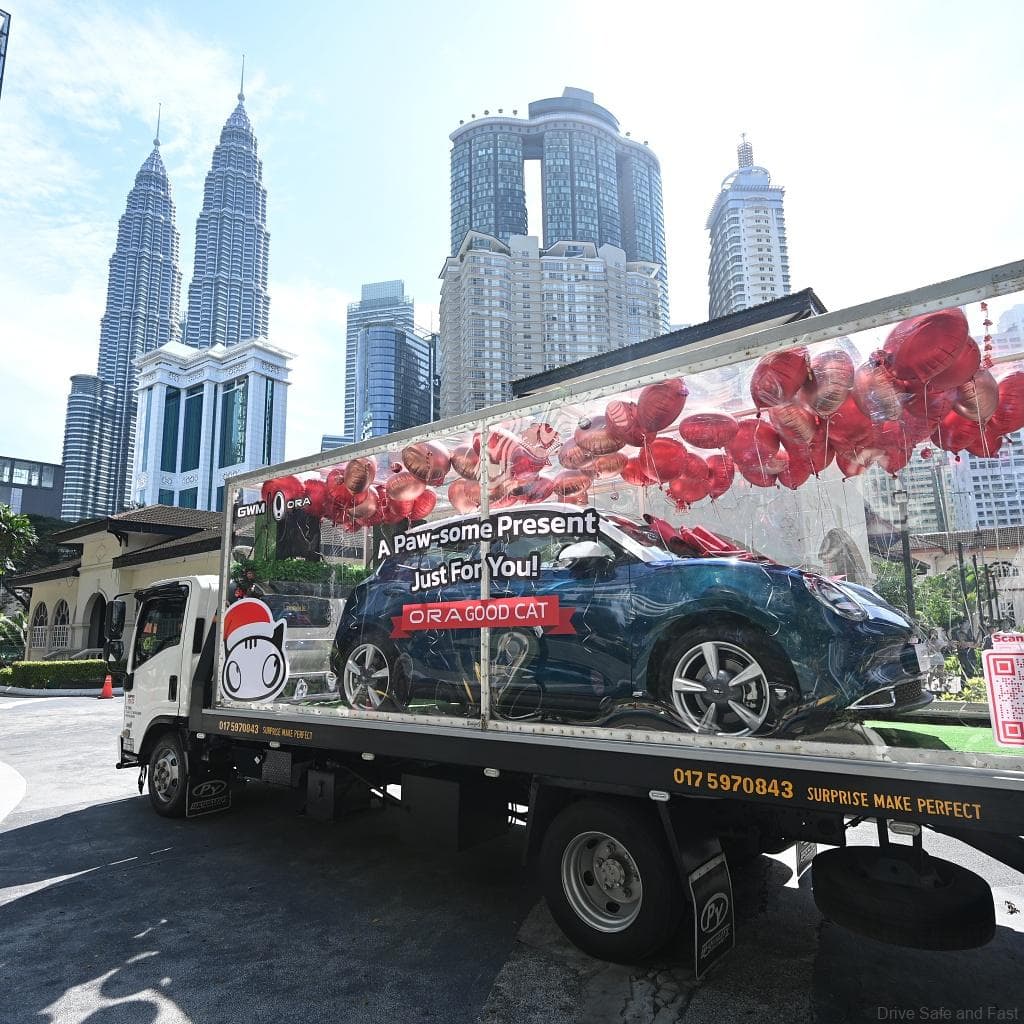 On top of that, GWM also attributes more customers preferring the 500 Ultra variant of the ORA Good Cat due to that variant of the car also coming equipped with an electric driver massage seat function and an intelligent driving assist mode. Both these features are not present on the 400 Pro variant.
Mike Cui,GWM Malaysia Managing Director said, "We are proud to have delivered the first batch of ORA GOOD CAT, GWM's first fully electric car to our Malaysian customers. As much as we value our customers, we hope that they enjoyed our surprise delivery of ORA GOOD CAT as a giant 'holiday gift' to their doorsteps!"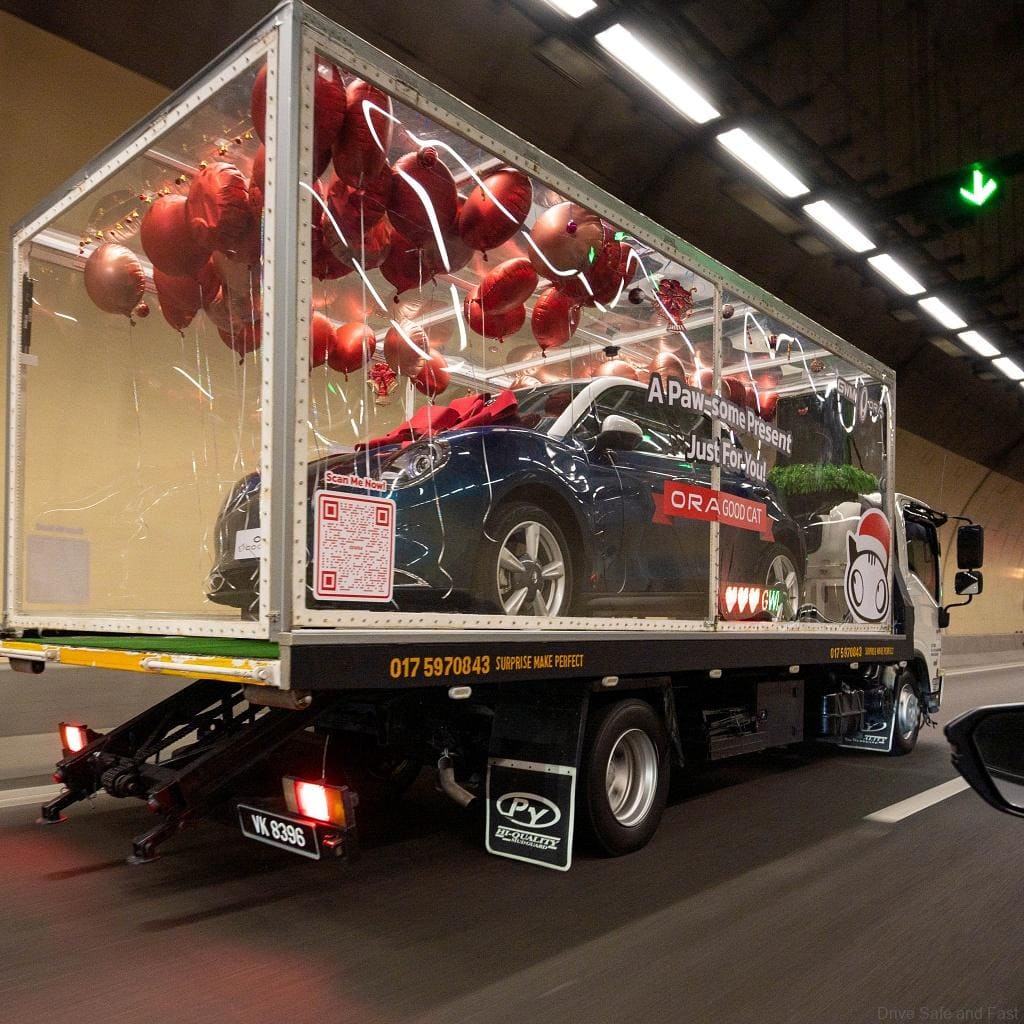 Furthermore, new car owner, Ms Liow from Subang Jaya was one of the first few customers who was surprised by GWM at her home when she received her ORA GOOD CAT in a giant transparent "gift box" that was personally delivered to her by GWM.
She stated, "I have always wanted to own an electric car. So when I first saw this car on GWM's website, it's unique cat-like design immediately caught my attention, and I just couldn't take my eyes off it. As I have not owned an electric car before, I can't wait to experience driving this EV and be the first few to drive ORA GOOD CAT on the road to showcase its beauty."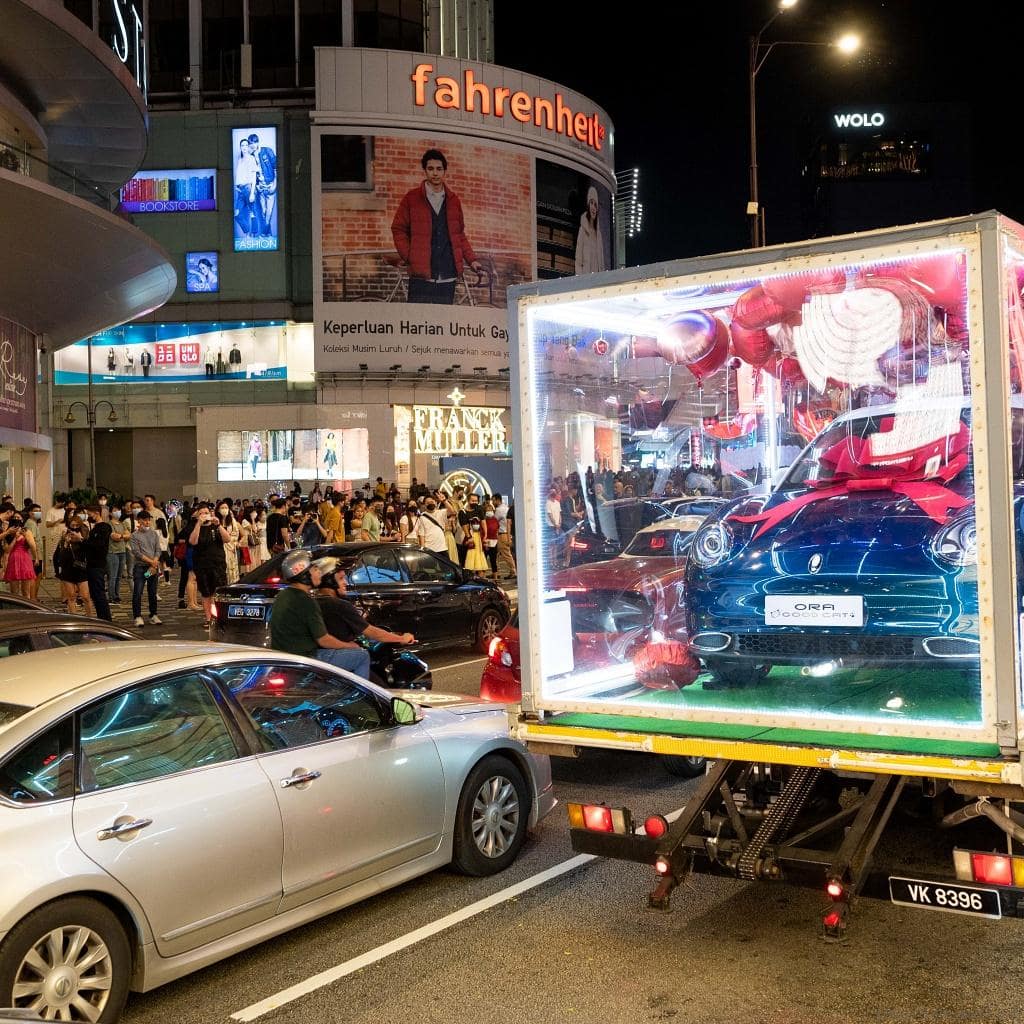 What's more, GWM has big plans for Malaysia with its authorized service partners covering Penang, Kuala Lumpur and Johor Bahru. The company also plans to roll out 9 models in 3 years and will also begin to locally assemble (CKD) cars in 2023 which again demonstrates the brand's commitment to sustainable mobility.