Motorcycles
Published on December 11th, 2022 | by Daniel Sherman Fernandez
0
Is TRIUMPH Motorcycles Moving From Fast Bikes To Goh Brothers?
Fast Bikes Will Continue Their Motorcycle Business With Honda Motorcycles.
Rumors are shared with us every now and then and we take the precaution to check if they are true or not. Most of the time, it is true and there are some just created to 'stir trouble' in the business community.
In the past month we have heard 'rumblings' in the Malaysian two-wheel industry that long time TRIUMPH motorcycles brand guardian, Fast Bikes will be losing their position and 'Goh Brothers' with the 'Didi Resources' team will be the new brand guardians for TRIUMPH Motorcycles in Malaysia, leaving Fast Bikes to move on ahead with a reputable Japanese motorcycle brand.
This comes as a major surprise to the Malaysian motorcycle segment as Fast Bikes have been doing a 'spot on job' with the TRIUMPH motorcycle expansion, after-sales and also branding since they started business in 2010.
TRIUMPH motorcycles have never had it better in Malaysia and its growth has been impressive under Fast Bikes.
Meanwhile, Goh Brother and Didi Resources have been 'hard at work' to expand their portfolio of brands from Vespa back in November 2019 to Royal Enfield in May 2022.
It must be noted that Fast Bikes only recently expanded their reach in Malaysia in March this year with partners Gene Advance and this new dealership in Batu Caves also showcased the exciting range of all-new 2022 TRIUMPH Motorcycles. For 2022 there are ten new motorcycles scheduled and already launched.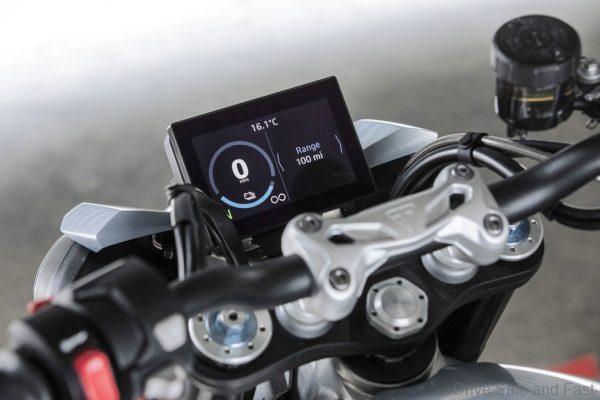 The main stars of this new line-up are the Tiger Sport 660 and Tiger 1200 adventure touring motorcycles, and the Speed Triple RR performance two wheeler.
So, the rumour is now confirmed and Triumph Motorcycles UK and its NEW representative in Malaysia will be solely responsible for honouring all the terms and conditions for motorcycles that are still within the stipulated warranty period.
Fast Bikes management wants to say this, "to all our customers, thank you for undivided support all these years. It means so much to us, we are truly humbled and we look forward to your continued support moving forward. We also wish to announce that Fast Bikes Sdn Bhd has entered into an agreement to become a Honda Big Wing dealer.
The Triumph Motorcycles Premium Flagship Store and headquarters in Section 13, Petaling Jaya will take on a new image as a Honda Big Wing dealership scheduled to be operational in the first quarter of 2023.
All other Fast Bikes Sdn Bhd's outlet in Penang, Johor Bahru and Kota Kinabalu will sadly cease operations".
We at dsf.my would like to wish Fast Bikes all the best with their new Honda motorcycle business.