Automotive
Published on December 21st, 2022 | by Sounder Rajen
0
The Alfa Romeo Giulia SWB Zagato Is A Mix Of Modern And Retro
This Alfa Romeo Coupe is an upgraded Quadrifoglio
Alfa Romeo and Zagato gifted us with a comprehensive teaser campaign and now the two brands have finally pulled back the veil on the Giulia SWBB model and I can't contain my excitement. The end result of this collaboration is an incredibly beautiful and sleek modern with a hint of retro looking sports coupe.
As the name implies, the Alfa Romeo Giulia SWB Zagato is a one-of-a-kind car started out in life as a sports sedan before the car's wheelbase was shortened to create a sleek two-door coupe with no back seats and a unique and retro styled modern body that makes the car look unlike anything else on the road.
Moreover, the donor car of the Alfa Romeo Giulia SWB Zagato was a very desirable Quadrifoglio V6 model but in true Zagato fashion, the Italian coachbuilder upgraded the car to the GTAm specification. While all that is already amazing, this car is truly next level because it retains its six-speed manual transmission.
On top of that, thee front-end styling of the Alfa Romeo Giulia SWB Zagato is a beautiful blend of classic and contemporary as it takes inspiration from the Alfa Romeo SZ but also leans heavily into the newest three-point LED headlight design of the 2023 Alfa Romeo Giulia facelift car and the whole look just works.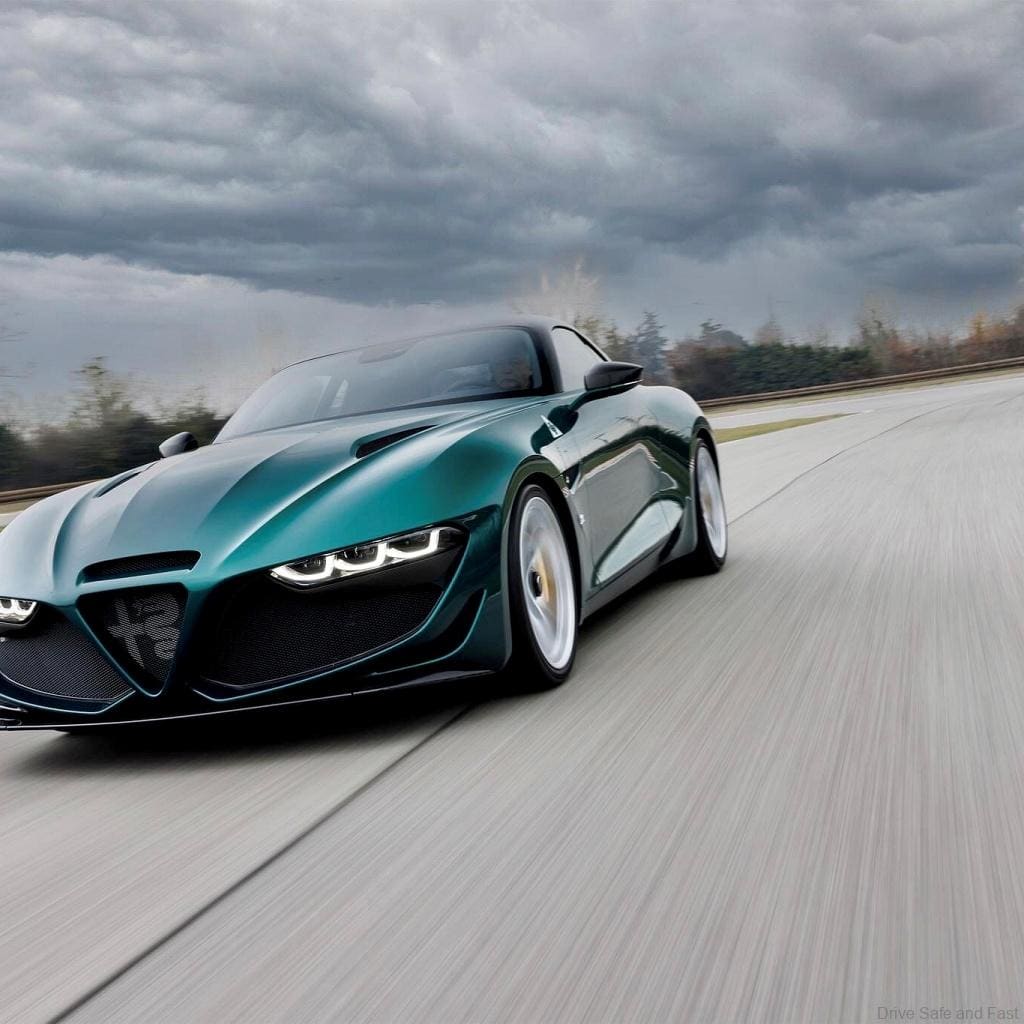 Furthermore, the rear of the Alfa Romeo Giulia SWB Zagato was modeled after the Giulia TZ and the car also features a massive diffuser with vertical fins flanking the dual exhaust tips which reinforce the "Gran Turismo Alleggerita modificata" flavour of he car.
Some other typical Zagato features found on the Alfa Romeo Giulia SWB Zagato is the double bubble roof as well as the car's vented hood. What's more, in addition to removing the rear doors, Zagato also removed the door handles on the front doors to make the side profile smoother and replaced it with a button on the B-pillar.
Additionally, almost every single body panel of the car has been redesigned to look more modern but the best part is that it is all made from carbon fiber. What's more, this one-off Alfa Romeo Giulia SWB Zagato is powered by a beefed-up twin-turbo 2.9 litre GTAm spec V6 so it now makes 533hp and 600Nm of torque.
The Alfa Romeo Giulia SWB Zagato becomes even more special when one realizes that this car was made to celebrate the 100 year anniversary of the first collaboration between the two brands last year since the Tipo G of 1921. The car will be returned to its rightful owner after a photo shoot at the "La Pista" circuit in Arese.
I think the Alfa Romeo Giulia SWB Zagato looks amazing and wish Alfa Romeo would mass produce this car as I would love one myself. What about you guys?