Automotive
Published on December 9th, 2022 | by Sounder Rajen
0
Toyota Develops A Hydrogen Powered Hilux
It seems a hydrogen Hilux pickup is coming soon
In a world where automakers are quickly shifting to full electric cars, Toyota has stayed true to the hybrid. Now, the brand has shifted gears and is leading a consortium to develop a prototype for a hydrogen fuel cell-powered version of its iconic pickup truck, the Toyota Hilux at the company's UK vehicle plant in Burnaston, Derbyshire.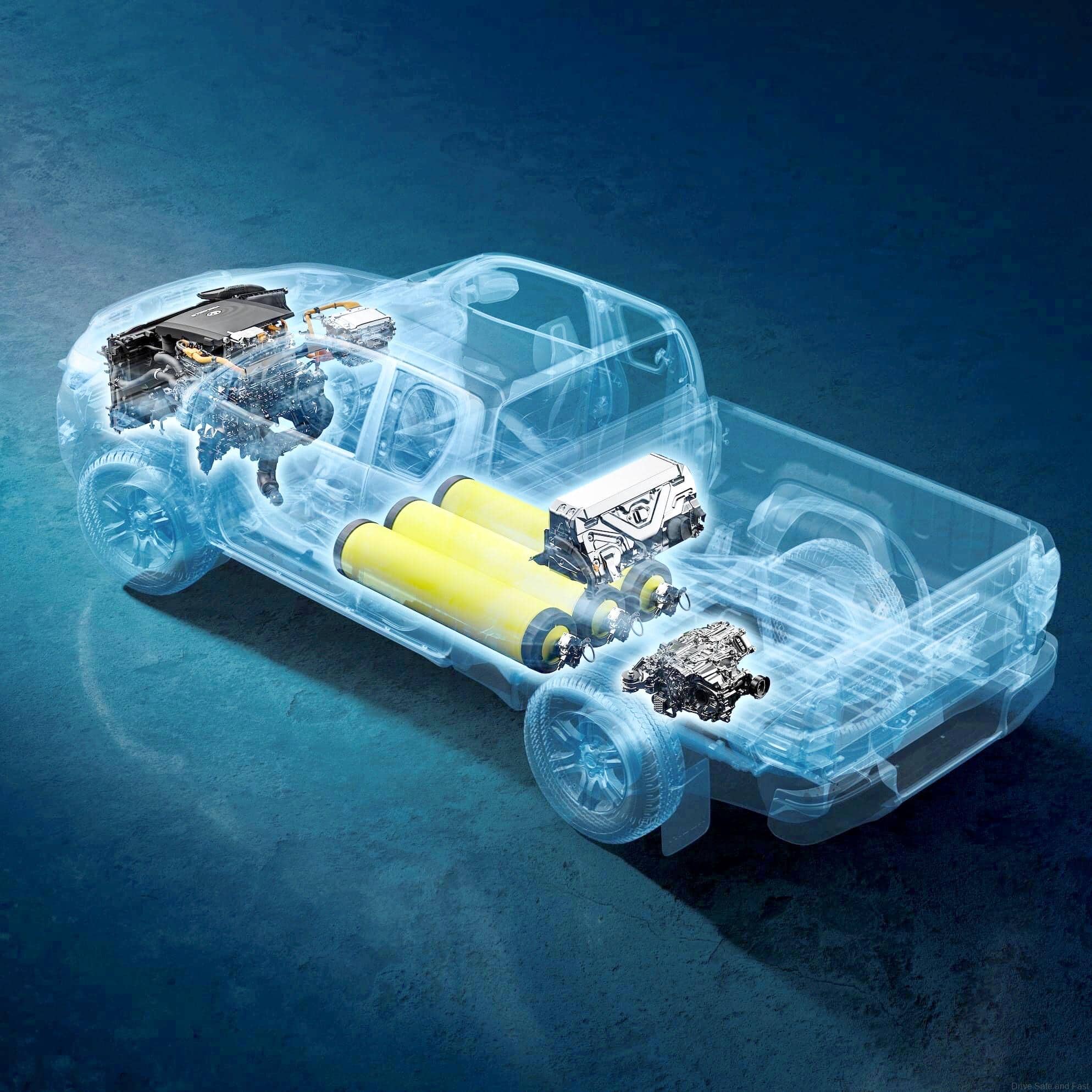 This comes after Toyota Motor Manufacturing UK (TMUK) successfully secured UK Government funding for the project through the Advanced Propulsion Centre (APC) which is an organization supporting the development of cleaner technologies and new mobility concepts like hydrogen vehicles.
The APC is a non-profit organization that works with the UK government, the automotive industry as well as academic bodies to accelerate the industrialization of technologies such as hydrogen technology to transition to net-zero transmission vehicles and aims to do this in the UK as soon as possible.
Moreover, hydrogen shift for Toyota to zero-emission technology to the commercial vehicle market is in line with the demand of customers in the modern world as well as Toyota's 360-degree approach to sustainability. Since Toyota has chosen hybridization over full electric so far, this could be the new future of Toyota.
On top of that, the funding provided by the APC will allow TMUK to develop hydrogen technologies for this specific vehicle market segment over the next three years. What's more, if the hydrogen powered Toyota Hilux becomes a best seller we may see it being sold in other markets too.
The TMUK consortium which is receiving funding to cover the development of the hydrogen fuel cell on the new Hydrogen Toyota Hilux and is working in collaboration with the highly skilled UK-based technical engineering partners Ricardo, ETL, D2H and Thatcham Research.
Additionally, the Hydrogen Hilux project will utilize parts from Toyota's second-generation fuel cell system that was featured in the Toyota Mirai and this system will transform the Toyota Hilux into an electric vehicle (EV). So technically Toyota is now also going electric but not in the same way as most other carmakers.
Furthermore, TMUK will be leading the Hydrogen Hilux project but the Research and Development (R&D) team from Toyota Motor Europe (TME) will provide technical support to help the UK team to ultimately build enough expertise to become self-sufficient in developing its next generation hydrogen powertrains.
What do you guys think about this? Are you excited to see a hydrogen powered Toyota Hilux?