TechTalk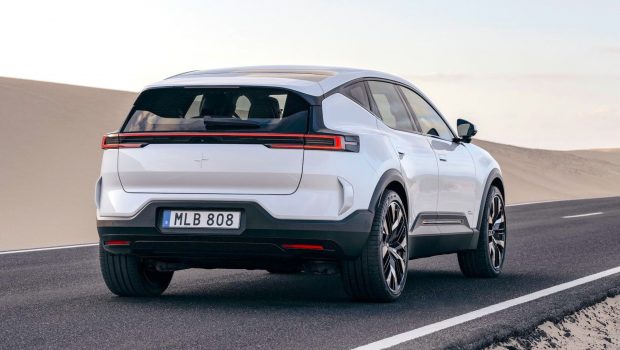 Published on January 9th, 2023 | by Sounder Rajen
0
Polestar Vehicles Will Soon Gain The Latest Google In-Car Tech
The first Polestar vehicle that may gain this is the Polestar 3
Google showcased a few of its latest enhancements and developments at CES 2023 recently and Polestar vehicles are going to enjoy the benefits of these technologies in its cars. These developments include Google's new HD map which will debut in the Polestar 3 and remote actions which should soon be seen in the Polestar 2.
Thomas Ingenlath, Polestar CEO, said, "These developments are the direct result of our strong relationship with Google and show the advantages of integrating the innovative Android Automotive OS in our cars."
Moreover, the Polestar 3 is planned to be the first car in the world to feature the new Google HD map. The Google HD map is a comprehensive map that provides highly detailed and up-to-date information making it far more advanced and feature packed than the current Google Maps that most people use.
On top of that, with the Google HD map, Polestar will be able to combine its vehicle sensor technology with Google's precise lane-level and localisation data to further enhance the experience of driver assistance features such as pilot assist as well as future autonomous driving features.
Furthermore, the Google HD map is a highly precise map that contains details that are not normally available in traditional maps which makes it far more useful in many more situations compared to maps used now. This is due to the HD map providing a more intricate level of details in everyday use.
It is exactly this enhanced level of detail that the Google HD map provides over regular maps that is critical in ensuring that the assisted driving computation, improving recognition of details like lane markings and localisation objects, including road signs. All of this helps make Polestar vehicles safer and more comfortable.
Jorgen Behrens, VP and General Manager of Geo Automotive at Google, stated, "Building on our long history of mapping the world, Google's new HD map is designed specifically for automakers and we're excited to continue partnering with leading car manufacturers like Polestar to improve the safety and comfort of drivers everywhere."
What's more, with the inclusion of the new Google technology, Polestar 2 owners can now control their car remotely using a compatible Google Assistant-enabled device. This allows owners to check vehicle status and control certain functions. This will initially only be available in the U.S but will eventually roll out to other markets too.
What do you guys think about this? Are you excited to see this new Google technology be added into Polestar vehicles? I am.