Automotive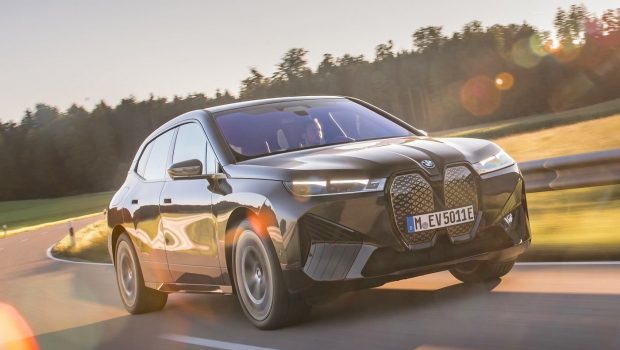 Published on February 28th, 2023 | by Sounder Rajen
0
BMW Recalls Over 94,000 Cars in China With 99 Percent Being EVs
Will BMW start recalling vehicles here in Malaysia as well?
Okay, so there is bad news and then there is worse news, today, we are faced with both, the bad news is that BMW has just recalled well over 90,000 vehicles in China due to high voltage system and pedestrian protection system malfunctions, as well as the unavailability of the front passenger's airbag.
The worse news? Well approximately 99 percent of all these vehicles were electric vehicles (EVs), what's more, even though these malfunctions pose a potential safety hazard, some of the software problems cannot be solved through over the air (OTA) updates and need to be sent to the official maintenance site for upgrading.
Moreover, the Brilliance-BMW Automobile joint venture and BMW (China) Automobile Trade Ltd. Has filed a recall plan with the State Administration of Market Supervision and Administration by relevant safety regulations, recalling 94,395 vehicles, including 93,632 EVs.
These recalls can be broken down into three phases, with phase 1 involving 37,197 BMW iX3 EVs, some i3 eDrive35L EVs, some i4 eDrive40 EVs, some iX xDrive40 EVs . These vehicles were recalled due to the unreasonable setting of the voltage monitoring threshold of the high voltage battery control unit (SME) microcontroller.
Phase 2 involved some BMW i3 eDrive35L EVs and some iX3 EVs as a result of a problem in the software signal processing logic of the pedestrian protection warning tone control unit of vehicles within the scope of this recall, which may cause the vehicle to be unable to emit an external pedestrian protection warning tone.
The third and final phase involved 763 BMW 7-series cars as some of these cars may not be able to identify the correct seat position due to the software problem of the front passenger seat module control unit, resulting in the unavailability of the front passenger's airbag, which is a potential safety hazard.
On top of that, BMW has delivered over 139,000 EVs (including PHEVs) in China by January 2023 in total, and this recall covers more than half of those vehicles so to say that these recalls are alarming would be an understatement. It also means there is a chance we may see the same thing happening in Malaysia.
What's more, BMW China has stated that it will notify the affected customers of the recall and will replace or upgrade the software of the affected vehicles free of charge so if the recalls involve free fixes in Malaysia, it will be good too but since we have yet to hear of anything of the sort here, maybe Malaysian BMW models are unaffected.
It is still better to be safe than sorry, in my opinion, so until and unless BMW mentions something about recalls here in Malaysia I think it is best to bring your BMW to the service centre just to be safe.