Automotive
Published on February 16th, 2023 | by Subhash Nair
0
BYD Is About To Face Tougher Times In Chinese Domestic Market
Despite beating Tesla, BYD looks like it's facing tougher challenges on the horizon.
BYD is facing increasing challenges in the world's largest auto market. Despite outselling Tesla in 2022, the Shenzhen-based electric carmaker will struggle to keep up the pace as overcapacity and competition slam into the industry.
BYD's executives have flagged their upcoming earnings report will probably show the bottom line zoomed ahead by more than 1,000% last year. The $108 billion group's size gives it exceptional economies of scale in an immature industry. In 2022, BYD tripled both production and sales of pure electric and hybrid cars to nearly 2 million vehicles, equivalent to roughly a quarter of EVs purchased in China that year.
However, competition is charging up at home. Research from Bernstein shows that the auto industry as a whole will add enough China-manufacturing capacity to make an additional 6.5 million vehicles per year by 2025, mostly battery-powered.
While BYD accounts for just over half of the total, a glut would weigh. The researchers forecast that the country's new production lines will outstrip demand growth between 2022 and 2025, implying almost 50% of China's factory firepower will stand idle by 2025, compared with around 30% a decade earlier.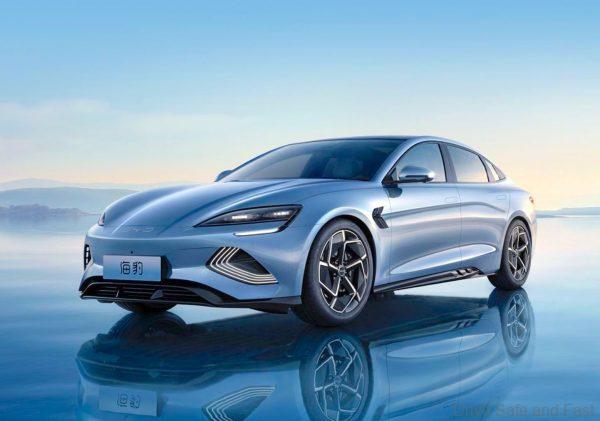 A recent slump in spending means overcapacity will bite sooner. Sales of electric cars fell 6.3% in January from a year earlier, and overall deliveries sunk more than a third, according to the China Passenger Car Association. Consumers are increasingly spoiled for choice as brands launch new models, slash prices, and vie to differentiate themselves with technology such as assisted-driving software.
BYD's CEO, Wang Chuanfu, has other advantages that will be hard to replicate. The group makes batteries too, accounting for almost a quarter of China's total sales last year, according to Jefferies. Its core technology is competitive and affordable. A teardown showed that the cost of a BYD "Blade" battery, which offers a range of more than 700km, was lower than a comparable product by the world's biggest battery producer, Contemporary Amperex Technology. BYD produces semiconductors, too, helping navigate supply-chain snarls. And it is starting to win market share overseas.
Despite these advantages, BYD will still face a bumpier ride. Wang can use all of the company's strengths to buffer its bottom line as China's roads grow more crowded, but the future of the auto industry remains uncertain.