Used Cars
Published on February 20th, 2023 | by Daniel Sherman Fernandez
0
Did Your Neighbour Or Uncle Drive An Opel Kadett?
Or was it your father who had an Opel Kadett under the house porch?
This is a car that had little respect in Malaysia and was more popular and well known in Europe and the UK from 1973 to 1979.
The Opel Kadett was in fact cheap and simple motoring and came with a simple 1,196cc engine that produced a decent 65bhp @6,500rpm. This allowed its driver to reach a top speed of 128km/h which back then was already very fast.
Online research has the zero to 100km/h acceleration time to be 22.0 seconds which is quick enough for the 1970s.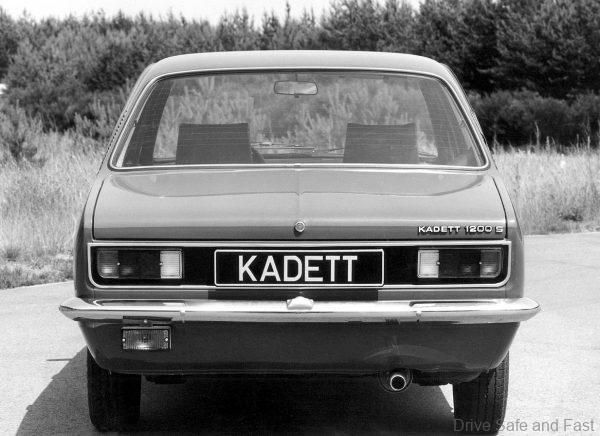 Using a 4-speed manual gearbox it could cruise at 100km/h effortlessly and delivered decent petrol mileage making a popular choice for some Malaysians who wanted something NOT British.
Yes, it was time when British made cars ruled our roads. Cars from Ford, Morris, Austin and Rover were the best sellers and high on the desire list of a growing middle class in Malaysia.
Japanese cars were not yet popular and even frowned upon by many as the effects of the war was still lingering in the air.
Malaysia saw quite a number being imported in and was the second choice to the more popular Ford Escort. This was also a time when Japanese cars like the Toyota Corolla, Datsun 1000 and even the Mazda 'Jumbo' 1000 were priced much lower but were less popular.
Meanwhile, did you know that things changed for the better with the release of the Kadett C 1200. The Kadett C appeared in 1973 and was Opel's version of GM's 'T-Car' which was built in Japan by Isuzu Motors and sold around the world under various different monikers.
Interestingly, the dimensions for this compact sedan are: Length 4.124mm, Width 1.570mm, Height 1.375mm, Wheelbase 2.395mm. Weight is 765kg just like many British compact sedans at the time, like the Escort and Minor.
Today, it is almost impossible to spot an Opel Kadett on our Malaysian roads. Even in small towns and villages, seeing a neglected unit sitting under a kampong house or rotting away outside a small town workshop is very rare.
Have they all rusted away? Well, if you happen to own a unit or know of someone who has one in running condition, please share the picture with us for interest reasons.