Automotive
Published on February 9th, 2023 | by Sounder Rajen
0
Suzuki Reveals The All-New Fronx SUV For India In 2023
Suzuki reveals two new SUV models in India for 2023
While some Japanese car brands like Honda and Toyota do very well in Malaysia these days there are certain Japanese brands that used to see major success here but ended up being nearly forgotten now, one of those brands is Suzuki. However, the brand is doing much better in other parts of the world. Here is one example.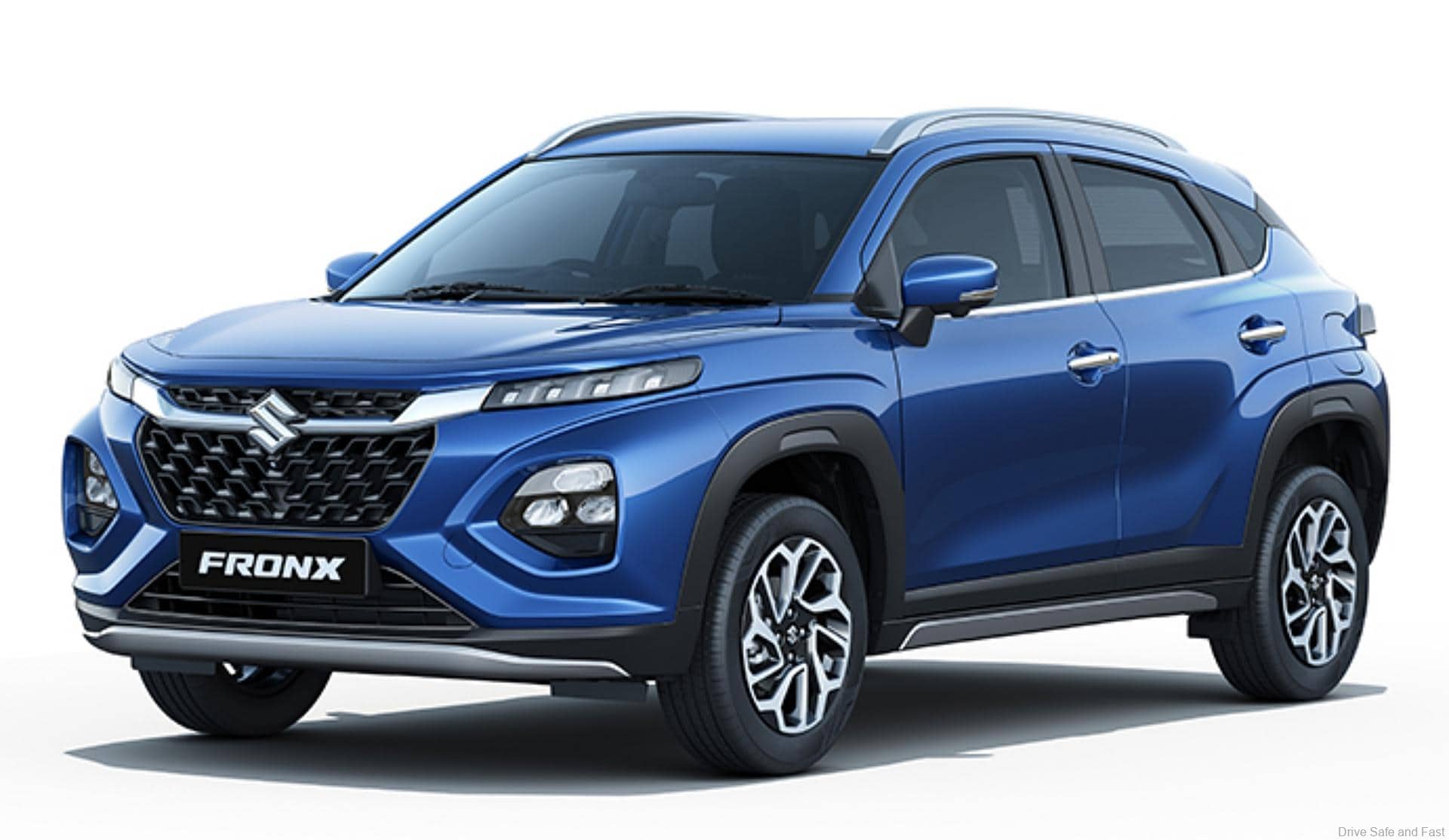 The Indian subsidiary of Japanese automaker Suzuki, Maruti Suzuki India Limited, has just announced the global launch of two new SUV models in the country which are the 5-door Suzuki Jimny and all-new Suzuki Fronx. These cars will make their debut at the Auto Expo 2023, in the suburbs of Delhi, India from 11 January 2023.
Moreover, Maruti Suzuki India will begin sales of its all-new 5-door Jimny as well as its all-new Fronx SUV from Financial Year 2023. These two new additions to the brand's SUV roster will now bring the total number of Suzuki SUVs on sale in India to four models.
As the SUV segment grows in India, Suzuki adding these two models will give customers more variety and choice. The two SUVs are also set to be exported to other markets such as Africa and Latin America but there is no word yet on whether or not either of these SUVs will be sold in Malaysia any time soon.
So while the Jimny (as a 3-door) has been around for a while, the Fronx is an all-new Suzuki SUV and it is a new coupe style SUV that incorporates the strong and versatile SUV body with a compact and easy-to-drive body of a coupe. This is also the first of its kind SUV for the brand.
On top of that, the all-new Suzuki Fronx features a bold and thick front grille while the front and rear styling of the car expands outwards towards the sides which exude power and give the car a wide and strong stance typical of an SUV. This is in direct contrast to the sleek and sharp headlights of the car.
The all-new Suzuki Fronx also features a dynamic sloping coupe style rear and advanced technology such as 360 view camera, a head up display, a wireless charger and air conditioning vents for rear passengers. It measures 3,995mm long, 1,765mm wide, 1,550mm tall and has a wheelbase of 2,520mm.
The all-new Suzuki Fronx can be had in either a 1.0 litre DITC mild hybrid option or a 1.2 litre petrol engine with the former being paired to either a 5-speed manual or 6 -speed automatic gearbox with paddle shifters and the latter being paired to either a 5-speed manual or a 5-speed AGS (automatic) transmission.
What do you think of the all-new Suzuki Fronx SUV? Do you wish Suzuki would add this car to its Malaysian lineup?