Automotive
Published on April 21st, 2023 | by Sounder Rajen
0
Lorry Trailer Overturns At PLUS Terowong Menora
If you are travelling on PLUS or any highway, please do so safely
Okay, so with the Hari Raya holidays around the corner and our Prime Minister giving the nation two extra days of holiday, many of us will be heading ready to "balik kampung" if we have not already but as with every holiday season, we have witnessed another accident, this time a lorry trailer overturned.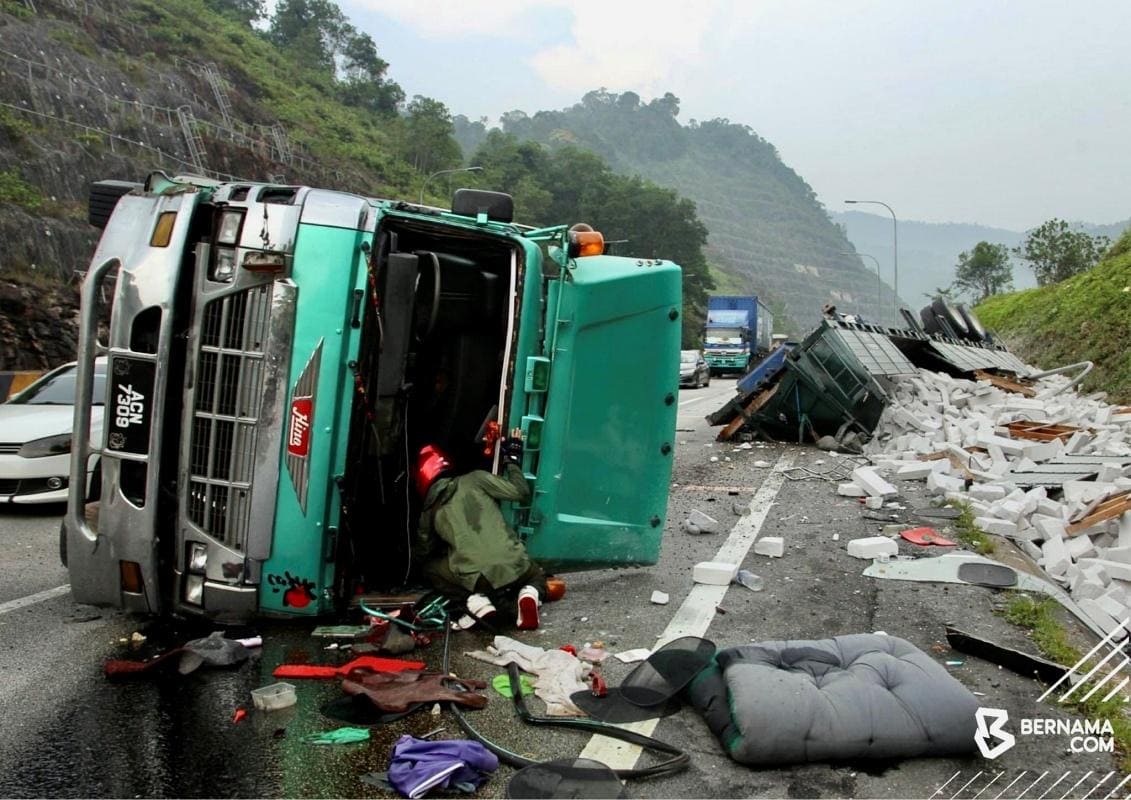 Well, with the holidays around the corner, we want to remind you to always drive safely to avoid accidents, particularly on the highways. So an overturned trailer caused congested traffic up to 6km at KM257.3 North South Highway (PLUS) heading north after the Menora Tunnel to Kuala Kangsar, Perak Let's see what happened.
Moreover, the accident also resulted in the left lane being blocked and PLUS advised that all users who would have passed through the area to re-plan their journeys. The accident also involved an oil tanker so clearly, this accident could have been so much worse. Thankfully, damage was relatively minimal.
It is also unclear as of now but there were no reports of any severe injuries or deaths, so thankfully, it looks like everyone involved in this accident on the PLUS highway was safe. Bernama had reported about the accident and even tweeted about it, along with the main picture above.
Bernama's tweet, roughly translated, states, "Heavy traffic has been reported for up to 6 kilometers due to an accident involving a trailer and a tanker at Km257.3 of the North South Highway (PLUS) heading north after the Menora Tunnel to Kuala Kangsar, Perak today."

While there is no word on if anyone was severely injured, it did cause traffic and Bernama also put out a follow up tweet that, also roughly translated, reads, "The (aforementioned) accident also caused the left lane to be blocked and PLUS advises that all users who will be passing through the area please re-plan their journeys."
Well once again, we just want to remind all our readers that as with every holiday season, there is bound to be an uptick in accidents, especially on highways, PLUS or otherwise, but we can change that, if we all remember to drive safely and be alert on the road, after all, its is better to be safe than sorry.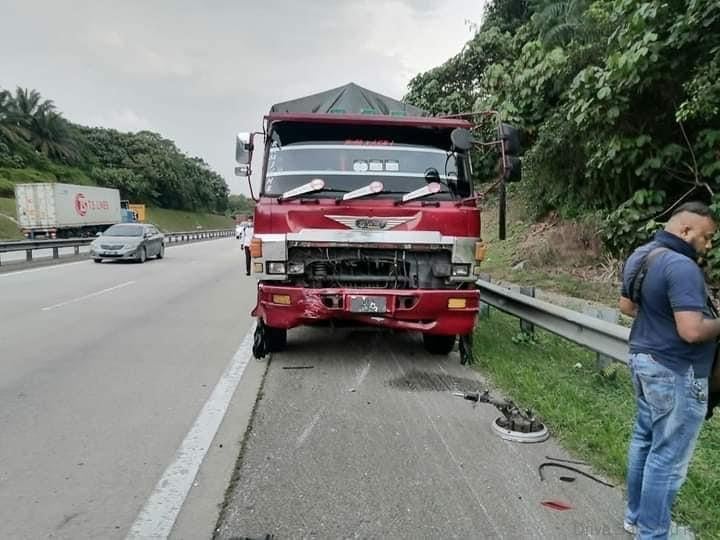 We got all this from Bernama and their tweet is linked here. Thank you Bernama for the information and images.