Automotive
Published on April 26th, 2023 | by Sounder Rajen
0
Maserati Goes Fully Electric At The 2023 Shanghai Auto Show
Maserati introduces its first all-electric SUV, the Grecale Folgore
Okay, so recently, there has been a lot of buzz around Shanghai when it comes to cars, and rightly so, many brands revealed exciting models and the Italian automaker, Maserati, has just revealed its first all-electric SUV, the Grecale Folgore, at The 2023 Shanghai Auto Show and the future of electric Maseratis is looking super cool.
This reveal also is a momentous time in the automotive world as the debut of the Maserati Grecale Folgore makes the trident brand the first Italian luxury brand to produce 100% electric vehicles. This made the 2023 Shanghai Auto Show all the more memorable and exciting.
Moreover, with China being the bastion of innovation in the modern automotive industry and is also one of the most forward-thinking and embedded interest in the luxury market, as such, Maserati has decided that it would be the ideal venue for the global premiere of Maserati Grecale Folgore alongside the new iconic Maserati GranTurismo now also for the Asian market.
The powerful and timeless Maserati GranTurismo coupe which has been introduced to the Asian market for the first time in both internal combustion engine (ICE) and its electric vehicle (EV) powertrain version, dubbed the GranTurismo Folgore. This means that one can enjoy the coupe regardless of which powertrain one prefers.
Folgore is the name Maserati uses for its electric range of vehicles and represents innovation, luxury, functional beauty and the vision that unites the past and the future in the name of the trident brand's incomparable style. It is also probably going to become a very common name as electrification keeps spreading.

Electrification will, undeniably, play a key role in Maserati's future strategy, with a commitment to produce electric versions of all its models by 2025 and full-electric vehicles alone by 2030. This is in line with the electrification goals of not just many automotive brands, but countries and their governments, as well.
The ambitious plans reflects the audacity Maserati is known for, driving it towards the future, where its success will rely on its uniquely Italian character, its ability to arouse emotions with quality and exclusive products, and the magic of innovation. All this is exactly what the automotive industry will require in the future.
Maserati CEO Davide Grasso said, "It's a defining moment for the Maserati brand. Today, we're in China at the Shanghai Auto Show; we're in Italy for the cosmopolitan Milano Design Week event; we're all over the world celebrating the future: it's a new beginning for the brand."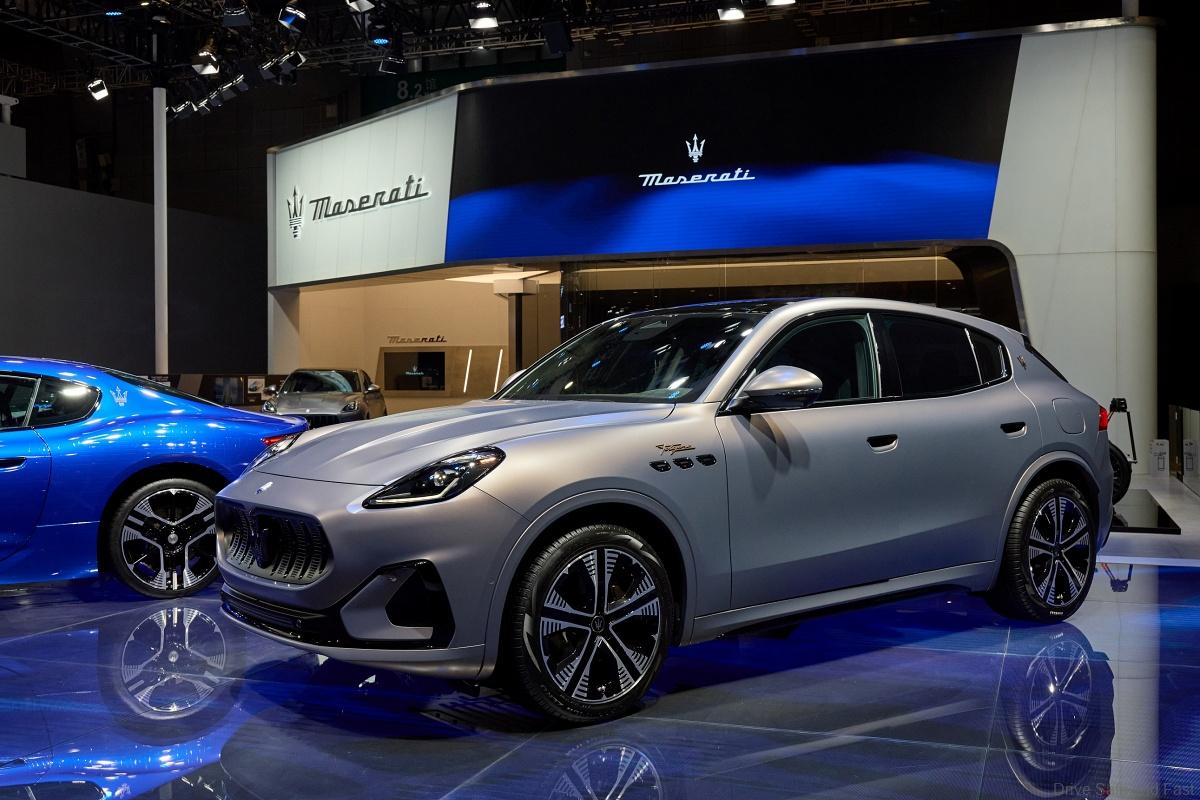 "We're celebrating Folgore, the electrification plan that has become a reality and is ready to pave the way in this revolutionary era. I'm very excited to be here in Shanghai, which is not only an international exhibition but also a global platform for innovation and the ideal place to unveil the first electric models in the history of Maserati." He concluded.