Motorcycles
Published on May 30th, 2023 | by Sounder Rajen
0
The All-New Vespa GTS 300 Is Available In Malaysia From RM 32,900
The new Vespa GTS 300 comes in two colourful and fun variants
Didi Group, the official distributor of the Vespa brand in Malaysia have officially launched the new Vespa GTS 300, dubbed the "UNSTOPPABLE GREATNESS," it is a tribute to grandeur Vespa GTS, an ever-changing masterpiece, and the greatness of success and lifestyle.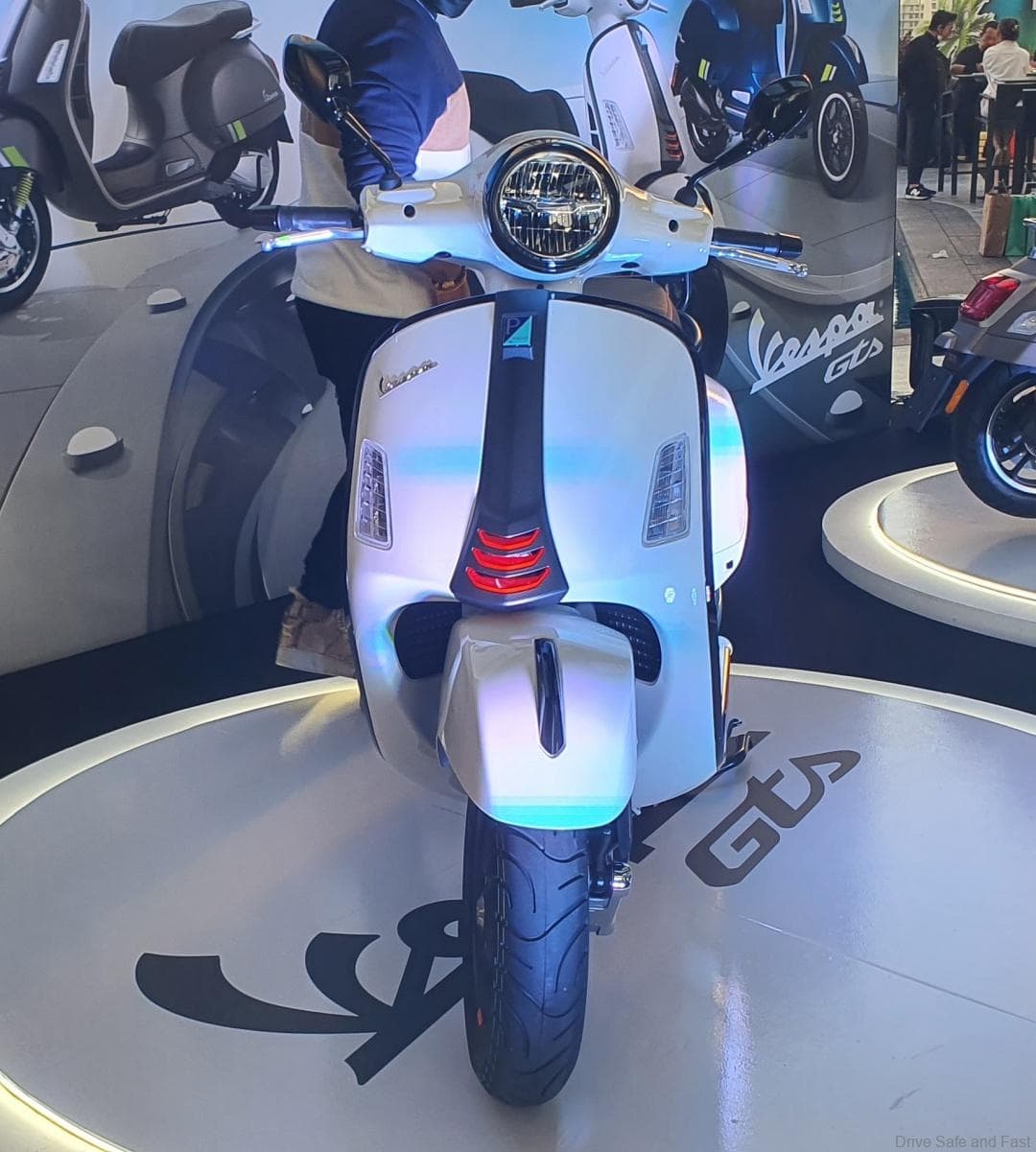 The Vespa GTS 300 is a superb balance between refined exterior and powerful engines, and is made to ride with legends to pursue for excellency. They are called legends because legends never settle. They navigate this world with distinguished class and composure, exuding flair even in the toughest and roughest of waters.
Moreover, the style of Vespa is an icon of modern design and the new GTS family highlights this, thanks in part to a range of no fewer than twelve different colours. The new Vespa GTS range also comes in two versions, each with its own distinctive spirit, specifically, the sporty GTS SuperSport, and the high-tech GTS SuperTech.

Both versions of the Vespa GTS are available with modern power plants, namely the 300 hpe (High Performance Engine), the fruit of the latest Piaggio Group technology, which aims to create engines that are increasingly more technologically advanced and efficient in terms of limiting emissions and consumption.
The body of the new GTS family, as has always been the case throughout Vespa history, is made strictly of steel which guarantees unrivalled strength as well as truly unique safety and dynamism. This Vespa worldwide exclusive, is now paired with an entirely new front suspension and maintains the traditional, single-arm layout.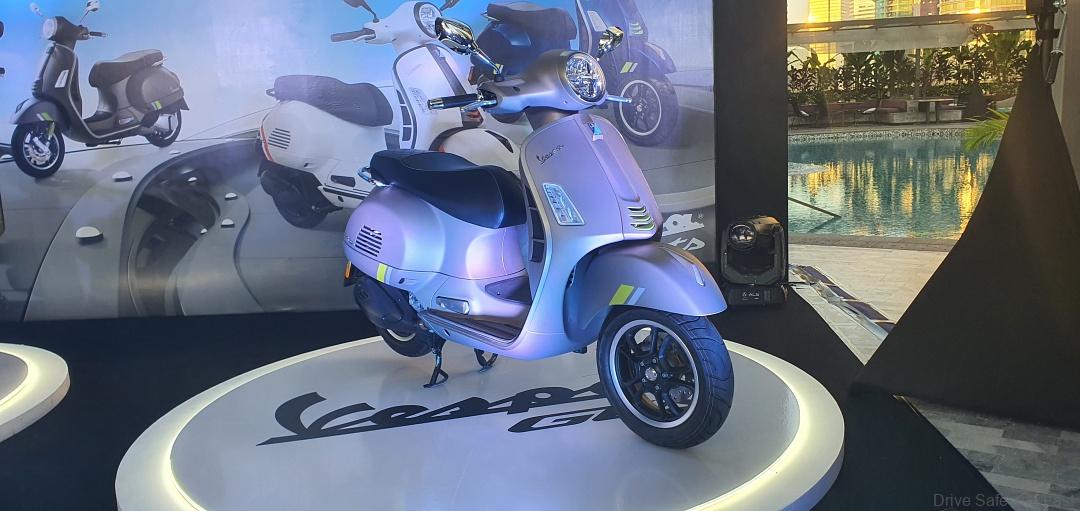 On top of that, the Vespa GTS 300 100 percent steel body is ergonomic and extremely comfortable. It also further highlights the strong touring and even travelling vocation which large Vespas have always embodied, offering a new seat with a superior comfort and optimized ergonomics for easy footing at a standstill.
The Vespa GTS SuperSport is the height of sporty attitude, it features high performance, a bold character and many black details. It is also available in four colours, gloss shades Orange Tramonto AX, White Innocenza BR, matte Black Opaco Matt NS and Green Olive Matt V06.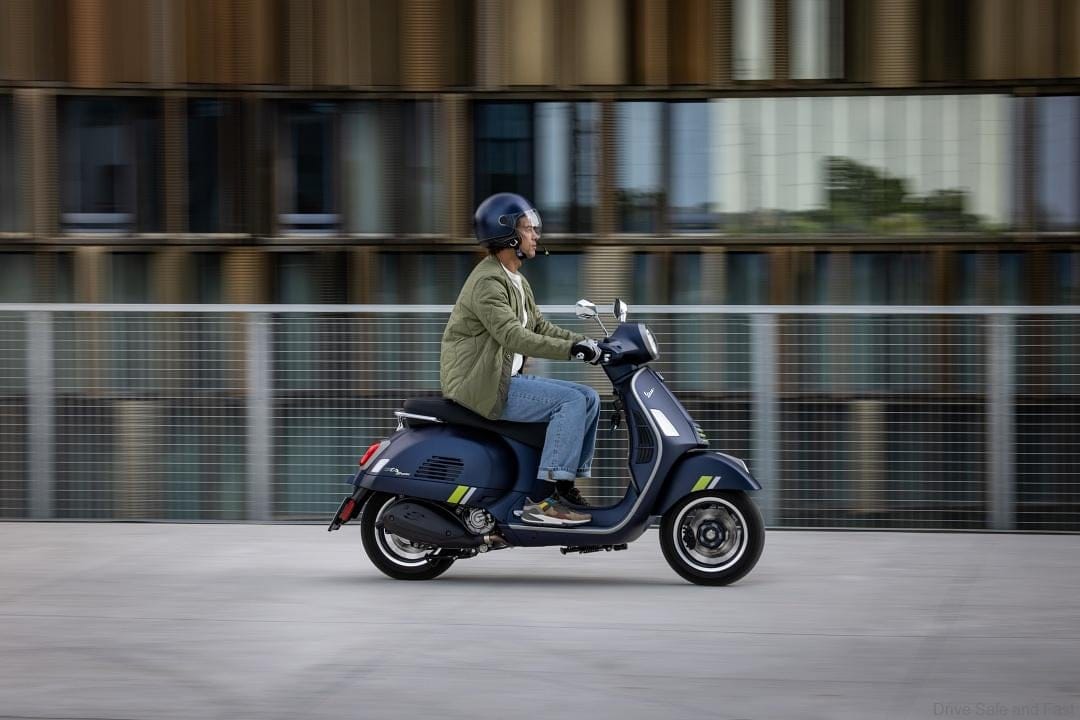 Meanwhile, the Vespa GTS SuperTech, the top-of-line model, combines the ultimate sports attitude with cutting-edge technology. Aesthetically, it stands out with its distinctive satin chrome grey finishes, its graphite coloured rims with diamond finish, and its shades with dedicated graphics, Grey Quarzo Matt G27 and Blue Deep D13.
The Vespa GTS 300 range is now available for all riding enthusiasts in Malaysia with the Vespa GTS 300 SuperSport starting from RM32,900 and the Vespa GTS 300 SuperTech starting from RM36,900.
Find out more about this and other stylish and colourful Vespa models on the Official Vespa Website linked here.