Cars
Published on June 20th, 2023 | by Subhash Nair
0
2023 Kia Sorento 2.5L 2WD 7-Seater Review
The new Kia Sorento is an extremely easy to love large SUV even in base configuration.
The all-new Sorento is the first SUV product to be launched by Kia under Bermaz stewardship in Malaysia. Many might have imagined the Sorento to be just as successful as the new Carnival has been, but the reality is a little more complicated than that. The Carnival is a people mover in a largely underserved market. It arrives at less than RM200,000 with no competition in the new car market besides the more divisive looking and more van-like Hyundai Staria. The Sorento, on the other hand, has Bermaz's own Mazda CX-8, a rugged Fortuner and a refined Harrier from Toyota and the newly launched Proton X90 at a lower price point to fend off.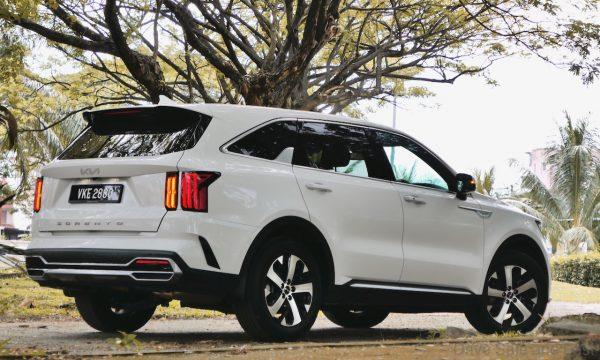 With that in mind, it's clear that the Kia Sorento has an uphill battle to fight in Malaysia. Add to the fact that RM200,000 and up is where you'll start to find some smaller premium branded vehicles. Of course, no one's going to be cross-shopping an Audi Q2 with this, but the point is that this kind of pricing comes with some expectations in terms of equipment and perceived quality.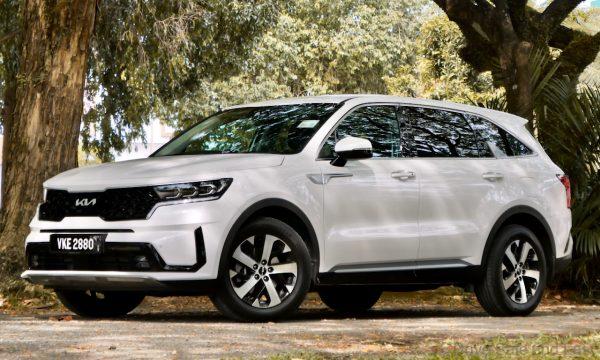 So, has Bermaz delivered? Well, if you paid attention to our Vehicle of The Year 2023 ceremony, you'll know the answer. We awarded the Sorento 2.5L our pick for SUV of the year and in this review I'll be explaining why.
More Is Better
The Sorento is big. Bigger than ever in this generation. It's not just the 4.81m length and 2.815m wheelbase that impresses – it's also the 1.9m width. This thing is large enough to seat three adults that are my size shoulder-to-shoulder without having those occupants even rub shoulders!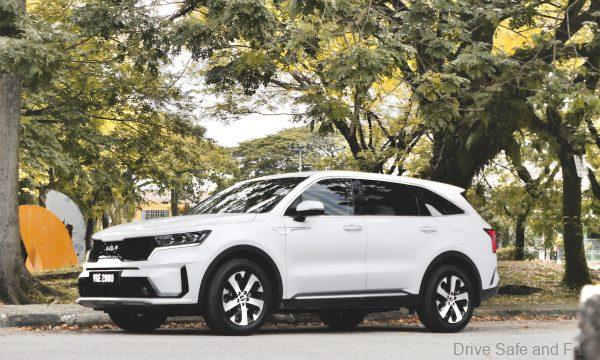 Alright, maybe that's a bit of an exaggeration, but the reality is that very few SUVs in the Malaysian market are this big. The immediate effect is that it allows anyone of any size to relax and sit in comfort for long distance drives.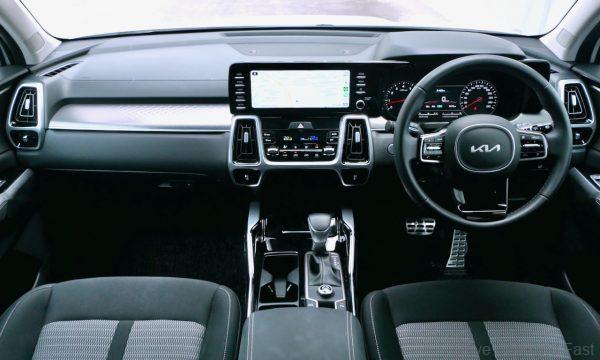 I'm a fairly large person at just under 190cm and 90kg and I found it extremely refreshing to be in this vehicle. It really changed my perspective on what sort of vehicle size I should go for with my next purchase.
The secondary effects of having such a large footprint is that the Sorento exudes authority. It's probably going to be the biggest passenger vehicle on just about any road you'll find yourself on.
Putting the Utility in Sports Utility Vehicle
There are countless crossovers today masquerading as SUVs. It's only when you find yourself in something as large as the Sorento when this fact suddenly becomes clear. The Sorento may not have all-wheel drive in this base configuration, but it still offers way more utility than your average "SUV".
First is size-related. It's useful to have five wide and comfortable seats in the front two rows. It just makes the act of people-moving so much more enjoyable for everyone as nobody needs to squeeze. The two prop up seats in the third row are also useful to have, as they expand the Sorento's capabilities in certain situations. It's not as useful for moving 7 as an MPV like the Carnival, but it's not an unusable amount of space, especially if when the first two seat rows are slid forward just a little.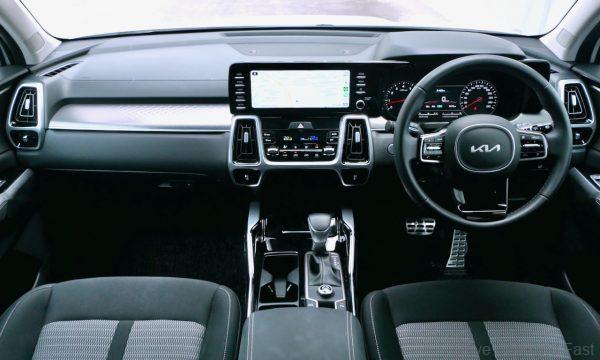 In fact, Kia haven't just laid out the seats and called it a day. There are tonnes of little touches that make seat adjustment a breeze. Starting at the front, you'll find both the driver and front passenger seats are electrically adjustable. The driver gets lumbar support adjustment too. Missing is driver seat memory, but it's not something we expect in a non-premium automobile.
The second row gets manual sliding and seat back angle adjustability. What's more, the seats also feature a few electrically-actuated buttons to help one-handed seat tumble. We found one of these buttons next to the headrest (for third row occupant access), one on the base of the seat (for access through the rear doors) and one set in the boot (for when flat-folding the middle row of seats). Seat occupants in the middle row get an armrest, air cond vents and a USB-A and a 12V 180W power socket.
Finally, there's the third row of seats. These are relatively wide, but aren't suitable for those with longer feet. What's nice is that both seats have access to a USB-A charging port and their own air cond vent and cubby hole/cup holder. There's also an A/C control here as well as another trunk-mounted 12V 180W power socket here.
Cargo space is good too. With all seats occupied, you get just 187 litres of space which is enough for some groceries, backpacks and maybe a soft duffel bag.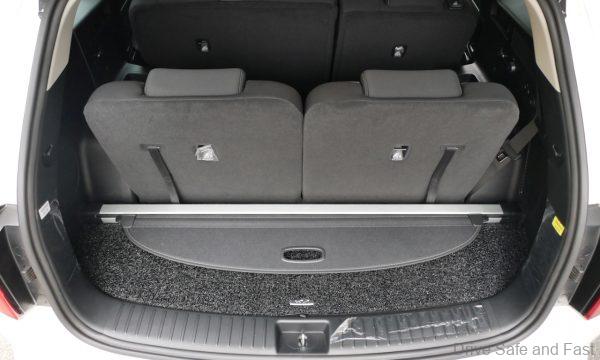 Fold down the third row and the space becomes a very generous 616 litres. This is large enough for a full week long vacation with the family and all the necessary luggage. Plus, there's a retractable privacy cover that can be stowed when not in use.
Fold 2 rows of seats down and you'll have 2011L of cargo carrying capacity available. It's truly sizeable – enough to move most flat packed furniture with ease. To round things off, the boot is powered with hands-free operation available too.
Not Premium, But Not Far Off
The Kia brand has grown in value over the years and is currently delivering world-class equipment in terms of tech and quality. This is a fact well known to automotive journalists but it hasn't fully trickled down to the general Malaysian car buyer just yet. That being said, these features do hike the price up quite a bit and it becomes a struggle to hit the right balance in Malaysia. Either throw everything but the kitchen sink in and alienate buyers with a high price or strip down the car and risk presenting a 'cheap' feeling vehicle.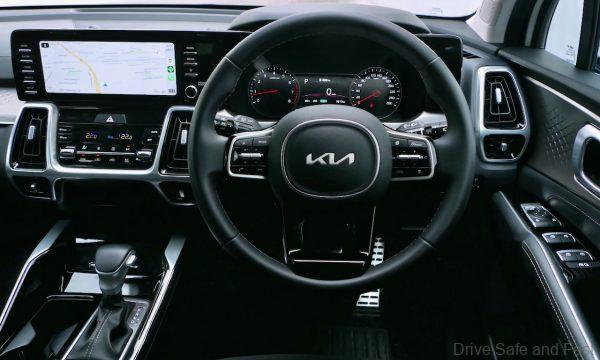 I think Bermaz did a fantastic job speccing this base unit. You get a 10.25" infotainment unit with wired Apple CarPlay and Android Auto, Bluetooth connectivity and a good audio experience overall. The instrument cluster is analogue with a small colour panel for info. It's a simple, clear interface that's just right.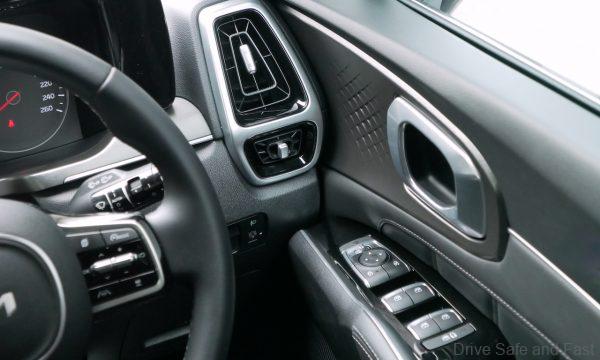 In fact, the base Sorento is just a handful of equipment pieces away from being a complete and nearly premium experience. The three items that are missing are a 360-degree camera and leather seats. The good news is you can get those items and much, much more on higher-specced models. In terms of perceived quality, the Kia Sorento is some dark headliner material and LED cabin lighting away from coming across as something upmarket, subjectively speaking. There is ambient lighting in here, which is worth noting.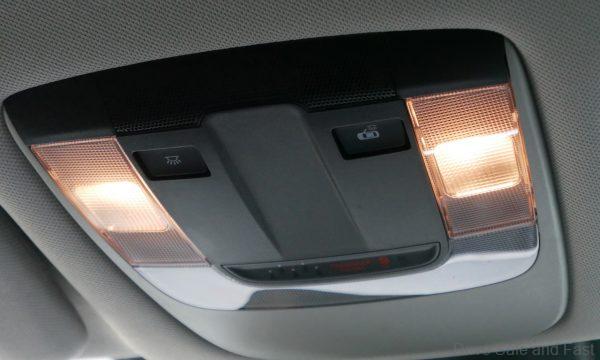 Objectively speaking, it's up there with the premium marques in terms of comfort, NVH and build quality. Truly an excellent example of how advanced the Korean automotive industry has gotten over the years.
It's also worth stopping and considering just how handsome this vehicle is. The tiger grille here is angular, shark-nosed and 3-dimensionally sculpted, flanked by triple projector headlights.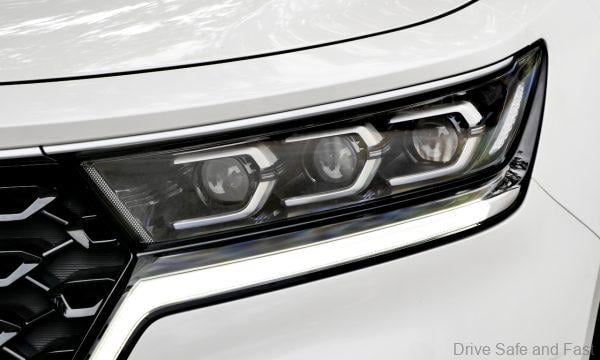 The front bumper forms a strong jawline with minimal use of glossy black and chrome trim for a very cohesive look. Around back, twin vertical light clusters are the signature of this generation. Some love it and some hate it. I personally think this is the most characterful SUV rear end I've seen in ages. There's a simple elegance to it that feels right in a large vehicle.
You'll also find a couple of design flourishes in satinised chrome bordering the D-pillar window and on an accent piece on the front fender. Dual tone 18" alloys round off the uncomplicated but stylish Sorento's exterior look.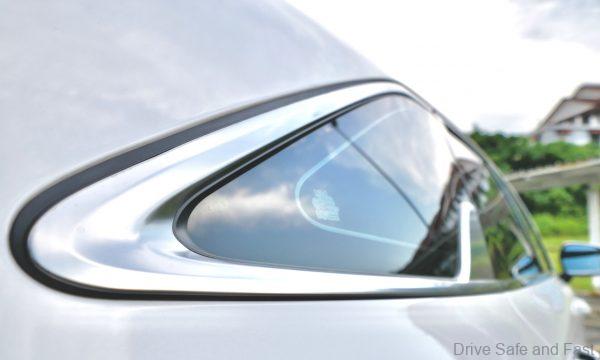 Inside, the new Sorento's party piece is the front vents, which each come with a secondary lower blower that can be angled side-to-side but not closed. A chunky steering wheel wrapped in good quality leather is present and pedals are chrome-finished with rubber studs. Air cond controls are digital up front but feature a nice mix of capacitive touch and physical buttons.
The only drawback is that the glossy surfaces pick up fingerprints, so carry a microfibre cloth in the glovebox for occasional cleaning. The infotainment system is of the 'floating' variety which is nice but the housing design drives home the absence of a matching digital instrument cluster on this base model.
There are cubby holes abound in the Sorento and a fairly large centre storage box. Front occupants get a Qi charger and USB ports that can be hidden away for a cleaner look.
Elsewhere the cabin is high quality with good plastics, soft touch leather where elbows rest and auto power window switches all around.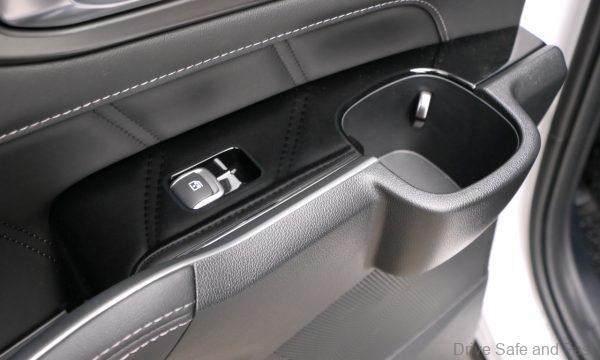 Our only complaint in this cabin is the door-mounted cupholders for the rear passengers protrude and this could interfere with knees of long-legged occupants. It did for me, but it did not for my equally tall passenger, so your mileage may vary.
Rock Solid Performance
The standard model in Malaysia comes with the 2.5L Smartstream petrol engine and 2WD system. This new engine is extremely refined and quiet under daily use. It's just a notch below Toyota's Dynamic Force engines in my books when it comes to non-turbocharged petrol engines. Ultra modern, extremely efficient with a lot of grunt available when it's asked for.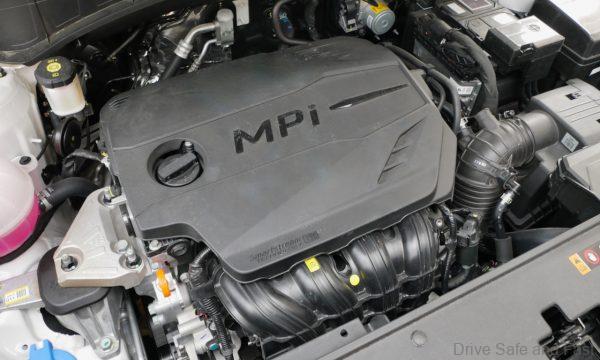 The vehicle is front-wheel drive by default and that's all fine and well here. This SUV was designed to be a soft-roader first. In Sabah & Sarawak, an all-wheel drive system may be necessary for certain areas, but I recently toured Kundasang in a Perodua Bezza and what I can say is that what really is necessary is the right suspension for rough roads. The Sorento, even without and all-wheel drive system, has the ground clearance and right 'legs' for the worst conditions.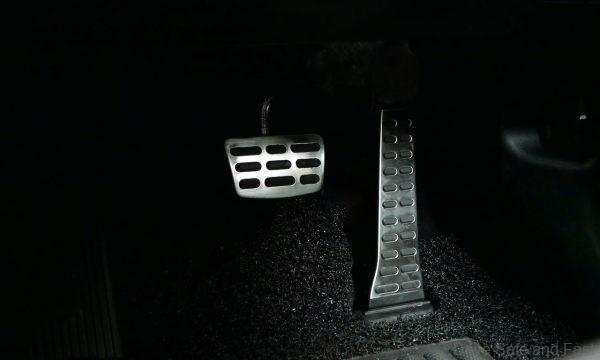 As for Peninsular Malaysia's highways, the Sorento is one impressive performer. This thing eats up kilometers for breakfast. It can be as engaging or as relaxes as you want it to be. The 6-speed automatic is a little bit of a conservative choice, but one that works well enough given just how quiet the engine is without having to drop its revs all the way down.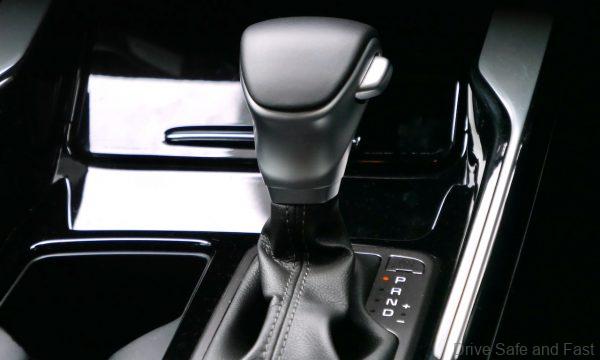 177hp and 232 Nm of torque are available from this motor and it presents a rather appealing growl when pushed for that power. There's a drime mode selector, but I'd suggest leaving it in 'Smart' and letting the car figure out what's needed.
Bermaz has also included nearly the entire suite of Advanced Safety Technologies, omitting just the Blind Spot View Monitor as 360-degree cameras are not equipped on the base model. Otherwise, it's quite a complete set of ADAS features. Smart Cruise Control with Stop & Go is especially impressive.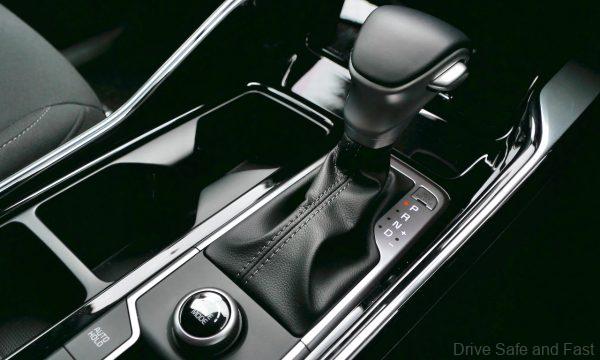 To Recap: Is The Kia Sorento Worth It?
The Kia Sorento 2.5L 2WD presents a very comfortable, large, decently-equipped SUV that can serve as a family vehicle. It's excellent for a family of 5 with a domestic helper and a child ferried in the rear on occasion. It's not a premium alternative vehicle but it is uncompromising in terms of build quality and driving character and presence. It's an easy vehicle to love despite a few missing equipment pieces.
At RM211,498, it's not the last word on value. Contextually speaking, the Mazda CX-8 is available at a significantly lower price with a similar package. I would say that the Sorento actually has a few advantages over the CX-8.
The first being looks. Of course, it's subjective and the CX-8 does look really good. However, the Kia Sorento looks like nothing else on the road while the CX-8 is just another Kodo-designed SUV in a sea of Kodo-designed SUVs. The Sorento, to my eye, is a much more authoritative and proportionate-looking vehicle and it has width on its side.
The second reason to pick the Sorento over the Mazda is cabin build quality. This Korean machine is built like a tank. It's better screwed together than almost anything in the market without a premium badge. The seats, though fabric-wrapped, are the tough, woven kind that are hard-wearing and can take years of abuse.
Test drive both before deciding for sure. Both SUVs get 5-years of warranty and 5 years of free maintenance from Bermaz. Of and being a Bermaz product, you of course get coil mats thrown in for free.
Kia Sorento 2.5L 2WD 7-Seater Specifications
Engine: SmartStream Inline-4, 16-Valve, DOHC, MPI Petrol
Capacity: 2497cc
Gearbox: 6-speed Conventional Automatic
Max power: 177hp @ 6,000rpm
Max torque: 232Nm @ 4,000rpm
Price: RM211,498