Automotive
Published on June 1st, 2023 | by Sounder Rajen
0
Chery Omoda 5 And Tiggo 8 Pro Set To Land In Malaysia In June 2023
We got to test drove some of Chery models last year, now they are finally here
A few months ago in November 2022, we were invited to test drive the Chery Tiggo 4, Tiggo 7 and Tiggo 8 Pro, all of which drove very well and handled exceptionally well. During the test drive we also got a close up look at the Omoda 5 which we reckoned would be a huge hit, well now the Omoda 5 and Tiggo 8 Pro are finally here.
Some netizens had reported seeing some Chery vehicles undergoing road testing in Malaysia, and with the Malaysian market being highly valued to Chery, its cutting-edge technology and localized adaptive development, will be reflected in every model that is going to be launched in the country.
Moreover, according to an official statement released by Chery, the showroom units of the all-new Omoda 5 and Tiggo 8 Pro models were recently shipped from China and are expected to arrive in Malaysia this month, in June. Finally, we Malaysians will finally get to witness and experience these new models in all their glory on our roads.

Chery, aptly nicknamed, "technological Chery,"is driven by cutting-edge technology, and has consistently demonstrated its passion and commitment to technological advancements. A prime example of its dedication can be seen in the advanced active safety technology integrated into their vehicles.
The Chery Tiggo 8 Pro, is equipped with 12 Advanced Driver Assistance Systems (ADAS ) features, such as automatic start-stop, Adaptive Cruise Control, Automatic Emergency Braking system and Forward Collision Warning. Meanwhile, the Chery Omoda 5 offers an astonishing 17 ADAS features, including Lane Keeping Assist and Rear Cross Traffic Alert, which even some luxury cars lack.
On top of that, Chery is also at the forefront of the intelligent voice interaction industry as the Chery Omoda 5 and Tiggo 8 Pro are both equipped with the Cerence voice recognition system, which offers a quick response to driver commands after a single wake-up call, making it convenient to use.
This allows for convenient and quick control of multimedia and air-conditioning without the need for getting distracted and controlling these actions while driving. With the direct voice commands from Chery vehicles, drivers can enjoy a more seamless, safe and fun human-vehicle interaction experience.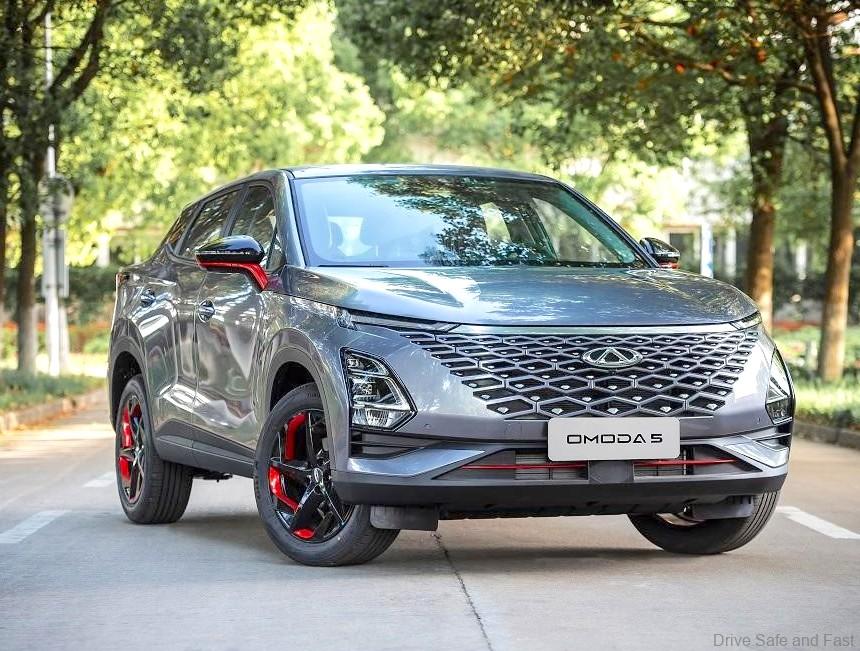 What's more, Chery's design philosophy also makes for a global as well as fashionable aesthetic and the Chery Omoda 5 also adopts the brand's new design language known as "Art in Motion," while fully exploring a design concept that aims to strike a harmonious balance between dynamism and stillness.
Meanwhile, the Chery Tiggo 8 Pro is a high-end intelligent and high-tech SUV that represents an urban lifestyle. As these new Chery vehicles arrive in Malaysia, the brand will organize and host more exciting events in the country allowing for a more up-close user experience for all Malaysians.