Motorcycles
Published on June 23rd, 2023 | by Sounder Rajen
0
Moto Guzzi V100 Mandello Officially Launched In Malaysia From RM99,000
Enjoy the future of motorcycling innovation with the Moto Guzzi V100 Mandello
Didi Group, the official distributor of the Moto Guzzi brand in Malaysia introduced the new Moto Guzzi V100 Mandello. Packed with top tier technology, the bike is the world's first bike to offer adaptive aerodynamics and the first Moto Guzzi equipped with semi-active suspension, inertial platform, cornering ABS and quick shift.
Introducing the new compact block engine, the Moto Guzzi V100 Mandello offers a modern and sophisticated engine boasting exciting performance and character with a brand-new concept of motorcycle 'all-rounder,' compact, sporty but comfortable, it rides like a roadster with the travelling vocation of a tourer.
Moreover, starting from a blank slate and free reign in terms of imagination, Moto Guzzi came up with a bike that exudes modernity in both style and content. Both innovative and unmistakable, the Moto Guzzi V100 Mandello combines traditional Moto Guzzi values of sport and travel in one single vehicle.
It is not surprising then that the Moto Guzzi V100 Mandello signals a new chapter, in every respect, for the brand and interprets the sport-touring world in an innovative way and with fresh vision. It also features a new design language for the brand and will allow designers more freedom to truly explore what a bike can look like.
On top of that, the Moto Guzzi V100 Mandello is powered by a 90° transverse V-twin is 1042cc engine with liquid cooling and double overhead camshaft with finger followers controlled with a chain and four valves per cylinder.
The brand new design has allowed for a truly compact engine, at 103mm shorter than the V85 TT small block and lighter than the 1200 8V, the last 'four valve' to be produced by Moto Guzzi. This allows for more power and more space all at once, resulting in a more desirable bike.
The Moto Guzzi V100 Mandello is also overtly sporty, with a maximum power of 115hp and maximum a torque figure of 105Nm, with 82 percent of this power already available most of the time as it sits in the lower end rpm range. This means that one will never want for power when riding this bike.
The Moto Guzzi V100 Mandello is available in Malaysia in two different trim levels. The Moto Guzzi V100 Mandello comes equipped with all the standard equipment one would expect, including the full LED lighting system with DRL and all the electronics, including adaptive aerodynamics and is already a great bike for most people.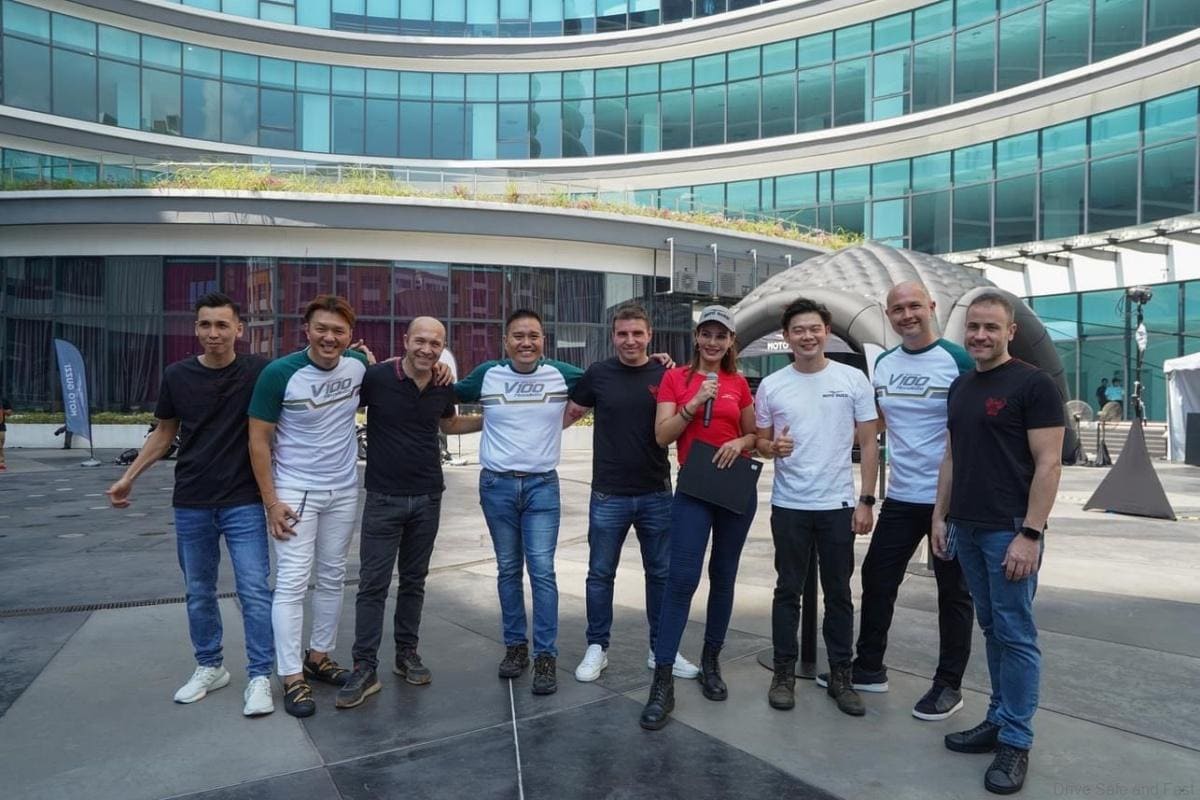 The Moto Guzzi V100 Mandello and V100 Mandello S are now available via Didi group's official partners, Motoplex Petaling Jaya, Motoplex Butterworth, Motoplex Johor Bahru and Welly Sungai Buloh. The Moto Guzzi V100 Mandello starts from RM99,900 while the Moto Guzzi V100 Mandello S starts from RM117, 900.