Motorcycles
Published on June 23rd, 2023 | by Sounder Rajen
0
Vespa Collaborates With Disney On A Special Edition mickey Mouse Scooter
Ever wondered what would happen when Vespa meets Disney? See it here
Italian style icon Vespa has been on a roll lately. After the successful launch of the Primavera not too long ago, the brand has now announced a new collaboration with the ever popular Walt Disney company to offer us a new, stylish and special edition Mickey Mouse version of their scooter.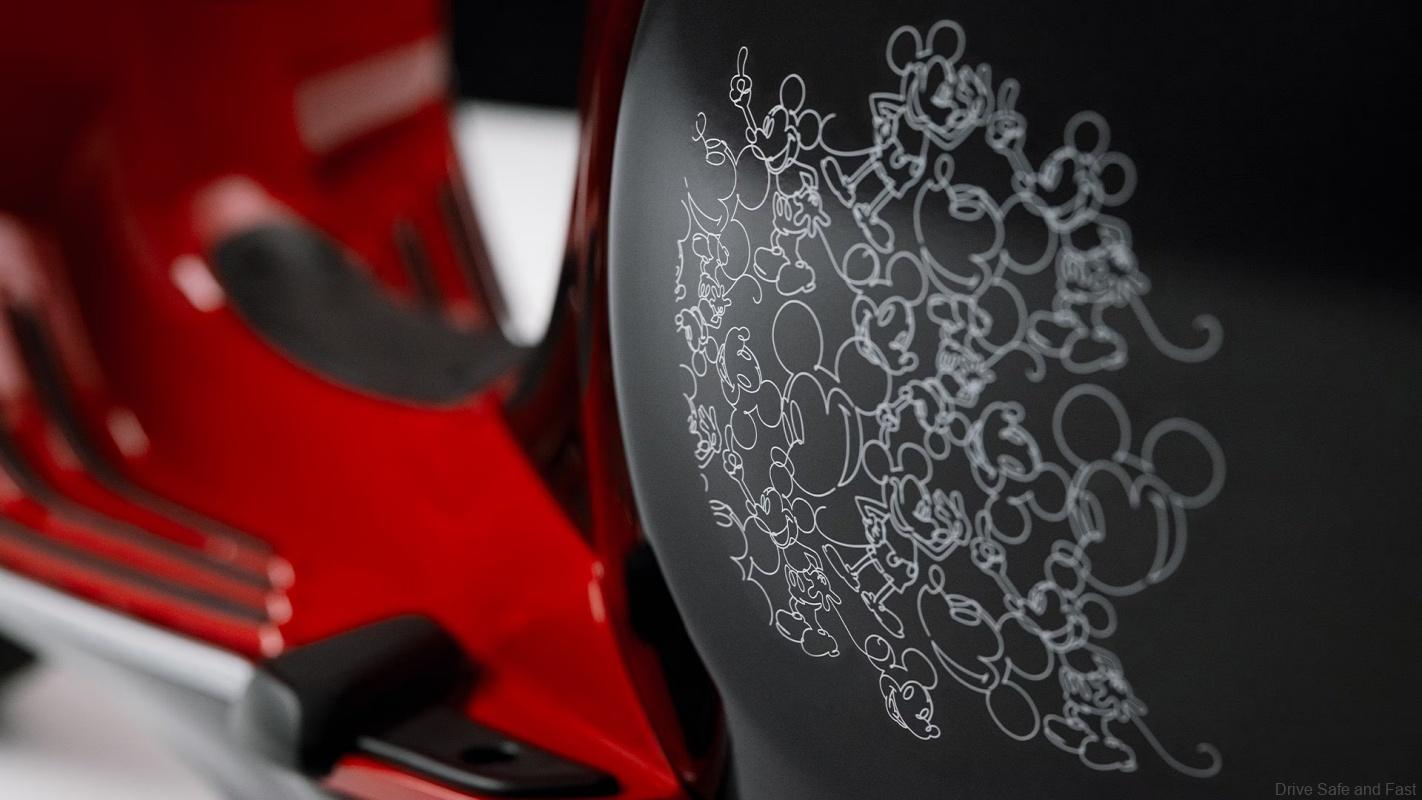 Moreover, everyone always wonders what happens when two iconic brands meet in a limited edition collaboration that celebrates a very special anniversary and now we have the answer as Vespa presents the Disney Mickey Mouse Edition scooter by Vespa which features the popular character on the scooter itself.
Today these two timeless icons come together on a special project for Disney100, with Vespa paying homage to this anniversary through a global collaboration of the two unique brands with a Disney Mickey Mouse Edition by Vespa that not only celebrates 100 years of Disney.
On top of that, for this collaboration, the Vespa Primavera 50cc, 125cc and 150cc are coloured black, red, white and yellow, the same hues that have characterized Walt Disney's most famous mouse since, well, forever. The scooter also sees little white doodle outlines of the famous mouse against the black paint.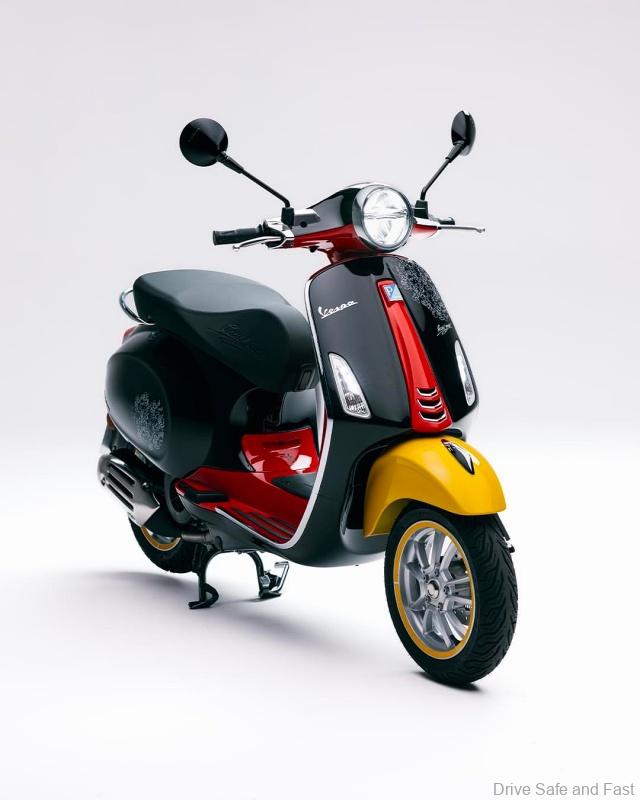 One striking feature of this collaborative scooter are the yellow wheels which are reminiscent of Mickey Mouse's shoes, while the black mirrors harken back to his unmistakable round ears. A graphic pattern outlining the character's silhouette decorates both sides of the Vespa scooter as well as the front as well.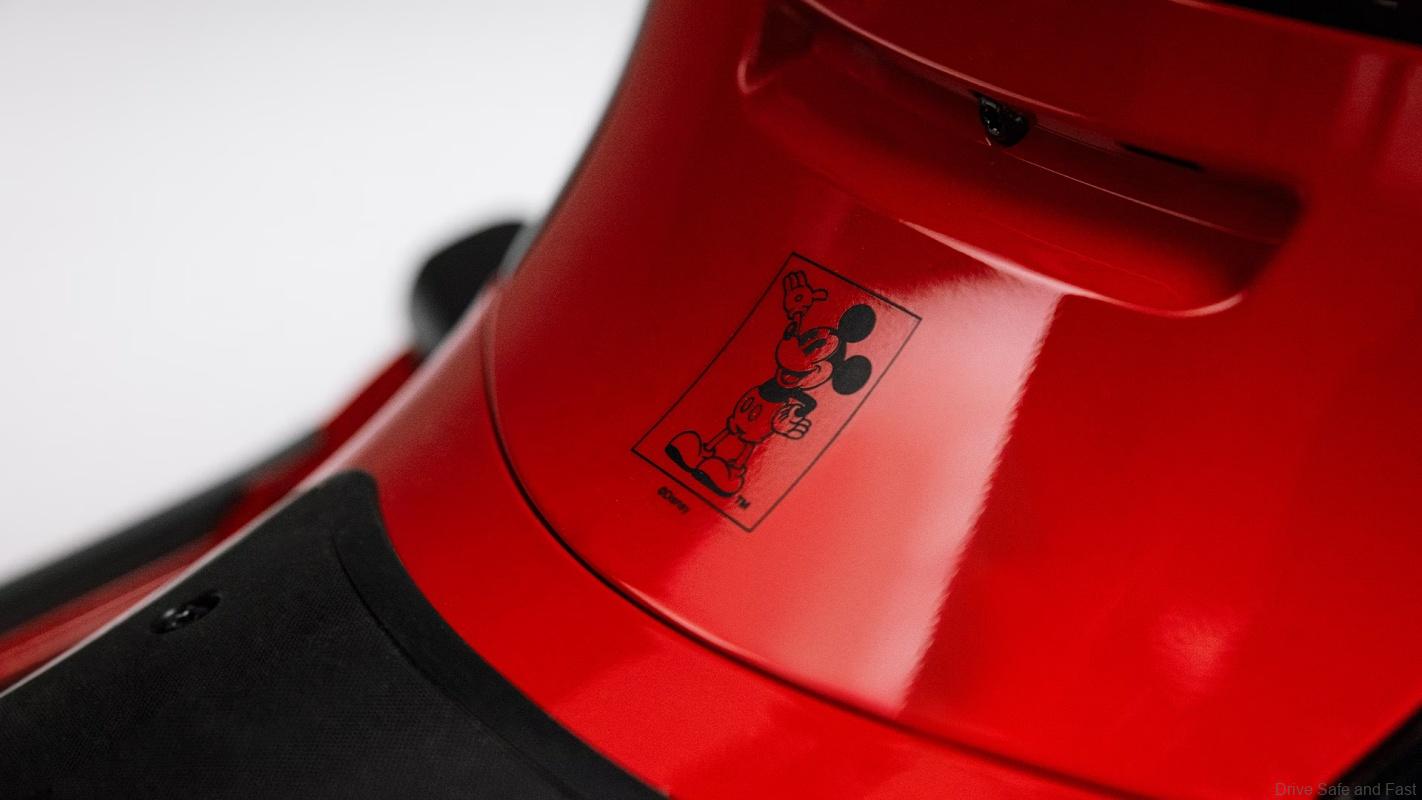 As a final touch, Mickey Mouse's signature is also featured on both the saddle and the front shell completing the whole Disney theme on the Vespa scooter while also adding a dash of character to the whole scooter since the signature is more of a statement than anything else seeing as Mickey is not a real person anyway.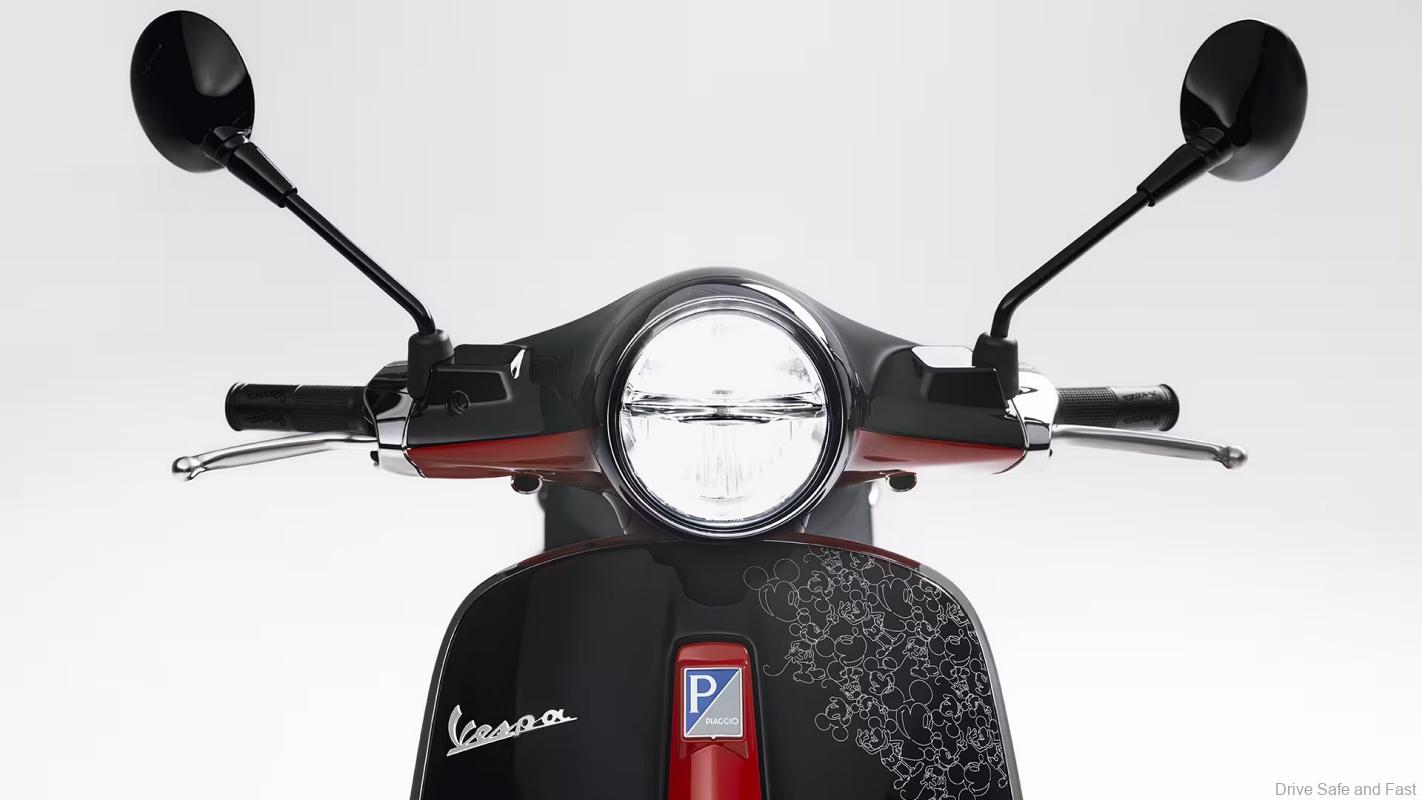 Visit the Official Disney Mickey Mouse and Vespa website linked here to stay up to date with all the latest from the Italian scooter brand.