Automotive
Published on July 27th, 2023 | by Subhash Nair
0
Geely Radar RD6 Electric Pickup Ready For Export Markets, Is Malaysia One Of Them?
Export-ready Geely Radar RD6 electric pick-up truck have just left the factory… Are they Malaysia-bound?
A year ago, Geely announced that they'd be entering the electric pick-up truck segment with an all-new product and sub-brand. This arrived in China back in April as the Radar RD6 with a domestic price tag of around US$21,000. Now, it seems that the factory that produces the Radar RD6 has just finished a batch of export-ready models. This news was shared by Geely themselves on their Twitter X page. They X'ed the follow post:
"The first export batch of Geely's electric pickup trucks was sent off today from the Zibo Smart Factory. Smooth sailing!"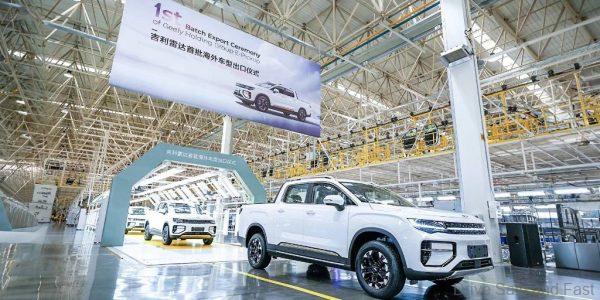 So… are those electric pick-up trucks sailing to Malaysia? Well, probably not. It's entirely possible that Pro-Net are in talks with Zhejian Geely Holding Group to be distributors for the Radar RD6. It may become a little convoluted though, as they're currently using Hap Seng distribution and service channels for Geely's smart EV. Will they have to approach other dealer networks to start selling the Radar RD6, which officially lands under the separate Geely Holding Group E-Pickup marque?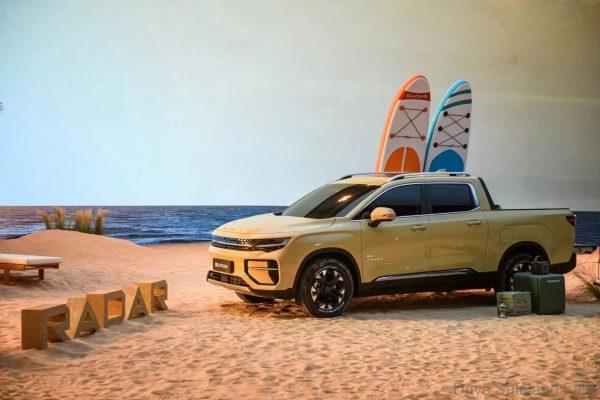 What's clear is that the batch of Radar RD6 export-ready models are not bound for Malaysia. According to China Daily, these overseas-editions are bound for Central Asia and NOT South East Asia. In fact, should Radar enter South East Asia, it will likely do so by way of Thailand. Back in May, Reuters reported rumours that the company was planning on assembling their products there. It would make sense, as Thailand is where most manufacturers make their mid-sized pick-up trucks nowadays.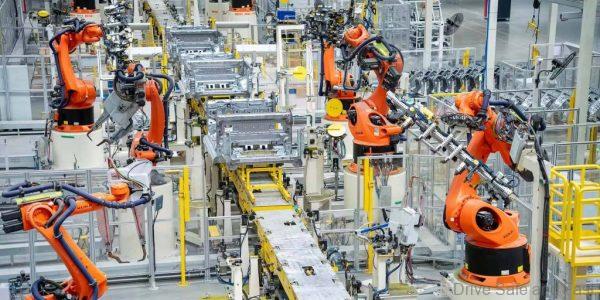 The electric pick-up truck segment is completely unexplored in this part of the world, and Geely should, in fact, ramp up export destinations in order to secure an early foothold. American alternatives from the likes of Rivian, Ford, GM and Tesla will be start spreading their wings soon enough and once that happens, they'll have a tough time competing. Just look at what the Model Y's introduction did to the market for Chinese EVs in Malaysia.