Automotive
Published on July 11th, 2023 | by Subhash Nair
0
Merdecars! Car & Bike Show Coming 16th September 2023 To A NEW Venue
Malaysian car and bike enthusiasts should gear themselves up for a new MerdeCars event happening this September.
A new car meet event team changed the game earlier this year with their casual Cars & Coffee meet up on Labour Day at the Bamboo Hills car park. The event drew a huge crowd of interesting cars and enthusiasts despite limited funding. Plus, the attendees behaved extremely well with revving, 'pop-bang'-ing and rowdy behaviour kept under control by organisers.
Now the same Cars & Coffee Malaysia team is back for a second round and this time they're taking the event to a new level and addressing the shortcomings of the first round.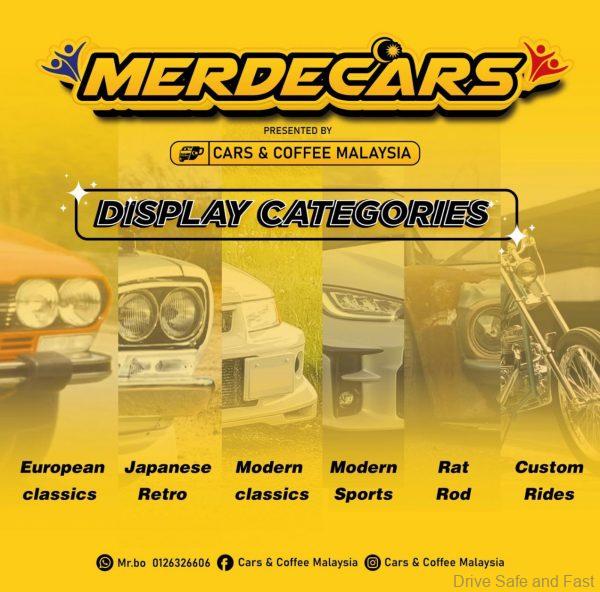 Their upcoming event, "Merdecars!" is a car & bike show happening on the 16th of September, Malaysia Day 2023. It'll be an all-day event from 7am to 10pm. The event aims to keep things 'cheap and cheerful', but is now sheltered and at a larger scale with RELA involvement for better organization and security.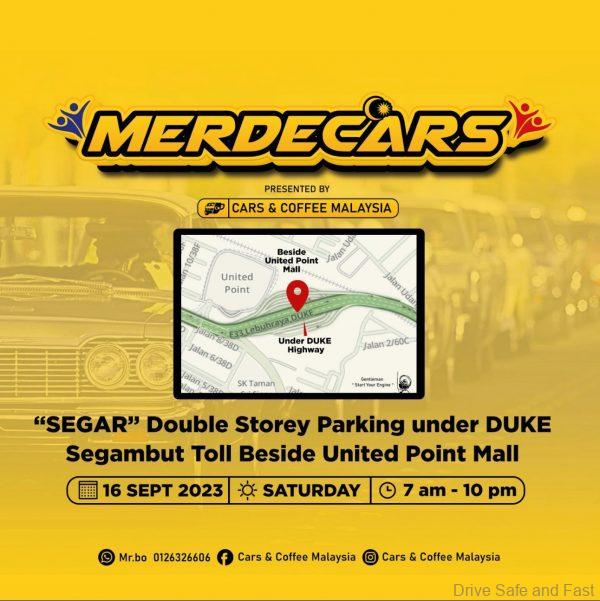 For this reason, they've chosen a new event venue – the Segambut Rest and Service Area (SEGAR) by Ekovest along the DUKE highway.
SEGAR is located next to United Point Mall and is accessible via the DUKE Highway from both directions (Jalan Duta or Kepong). It sits underneath the elevated DUKE Highway and is currently only occupied by an RFID fitment centre.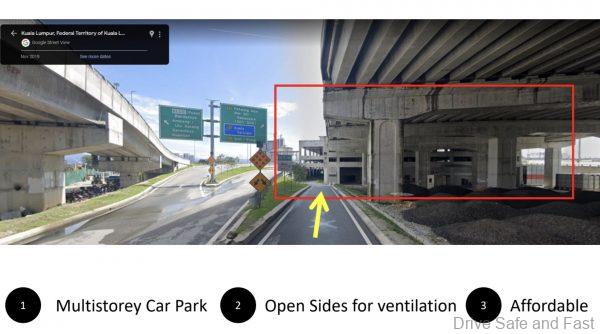 There are two levels to the car park. Level 1 will be used for the casual Car Meet. Level 2 is the main staging area for the Car Displays.
The bottom floor features an air conditioned foyer for F&B vendors to set up a comfortable break area for attendees.
Those interested in participating (meet/display/vendor):
Car Meet + 1 Free Ticket = RM30 (first come first served)
Car Display + Up to 2 Free Tickets = RM50
Motorcycle Display + 1 Free Ticket = RM30
Car Boot Sale + 1 Free Ticket = RM50
Foyer Vendor (10ft by 10ft) – RM100 per stall
Car Boot Sales + 1 Free Ticket – RM50 per car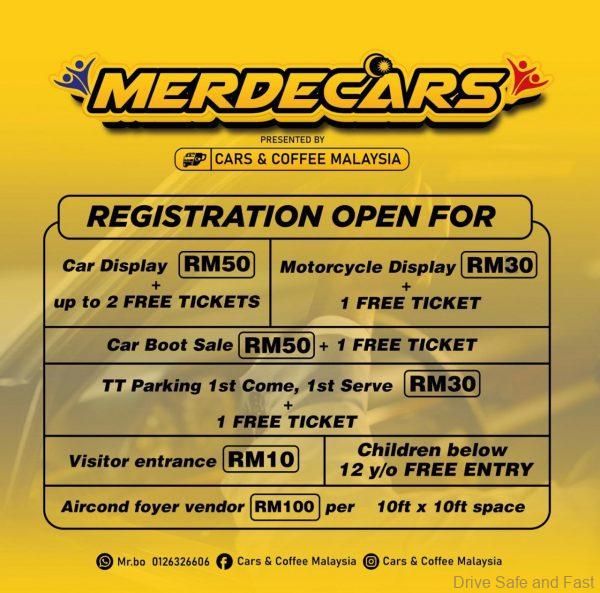 Those interested in attending MerdeCars as guests:
Entrance Ticket – RM10 per person, free for children below age 12
Who to contact?
Contact Bo for ticket sales at 0126326606 or contact Cars & Coffee Malaysia through their FB page. Sponsorship and partnership opportunities are also open for discussion.