Automotive
Published on August 14th, 2023 | by Subhash Nair
0
Merdecars Car & Bike Show Is Happening In One Month
Have you booked your spot for next month's Merdecars Car & Bike Show in Segambut?
Car shows in Malaysia are a dime a dozen, but the Cars & Coffee Malaysia team are looking to change the game with their Merdecars 2023 car and bike show.
Most car gatherings in Malaysia are either done at an open car park, an underground car park, or in an exhibition hall and each have their own limitations. This is the team's 2nd car meet event. The first event on Labour Day 2023 went swimmingly, with loads of exotic cars, mild weather, and good behaviour.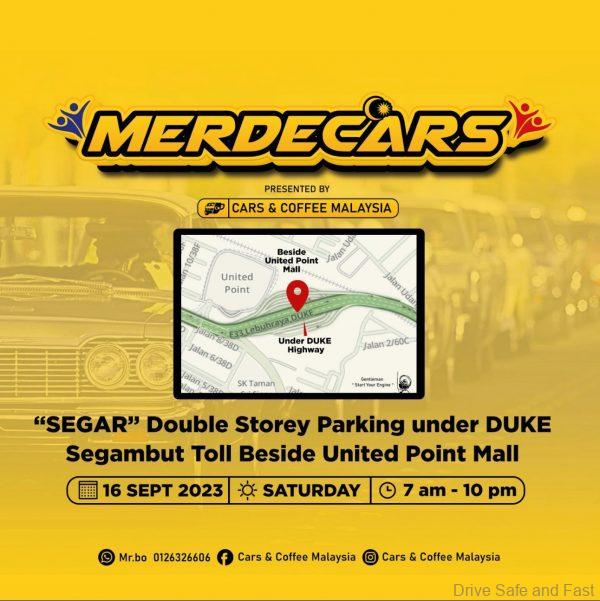 Merdecars will be utilising the SEGAR Duke highway rest stop, a multi-storey car park with open sides for ventilation. What's more the ground floor level is air conditioned for F&B vendors to operate in comfort. The all-day event will also feature RELA for guest safety and vehicle exhibit security.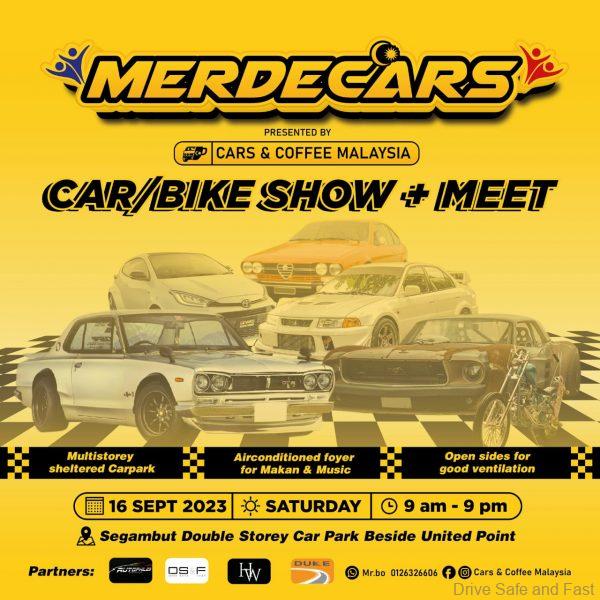 Confirmed exhibitors at the event include Initial ProtectT, a local collective of Initial D inspired JDM cars, CraftLab Asia, a vehicle wrap and PPF service, MDG, a Malaysian enthusiast collective that started with Mazdas but have since expanded their interests, German Autowerks, a BMW and Euro Specialist workshop in USJ, and many more individuals.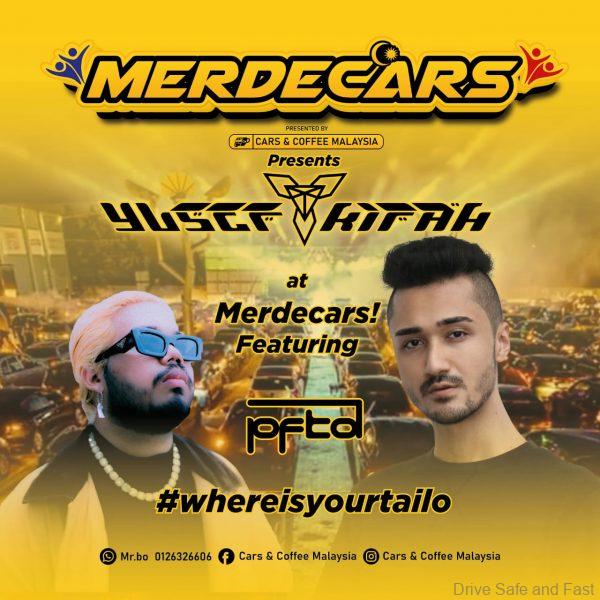 Merdecars will also feature guest music performances by Yusef Kifah and PFTD.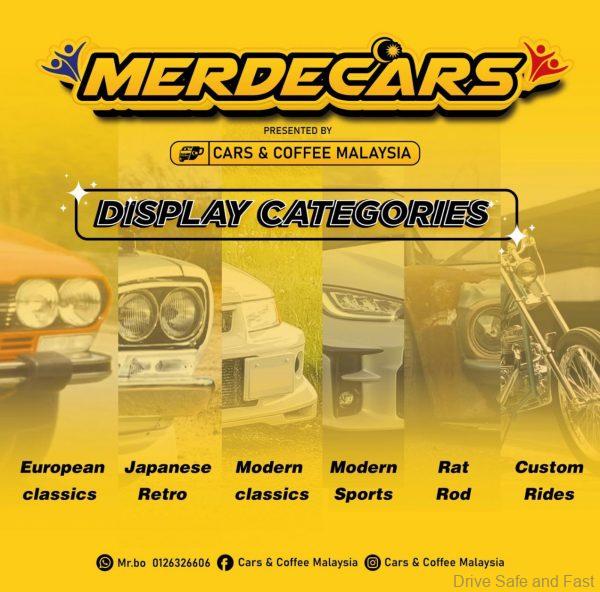 Merdecars will feature cars & bikes from just about every class on exhibit, including European Classics, Japanese Retro, Modern Classics, Modern Sports, Rat Rods and Custom Rides. If you're interested in exhibiting or just want to attend the event, contact Bo at 0126326606 or visit the official Cars & Coffee Malaysia social media facebook and instagram pages and contact them there.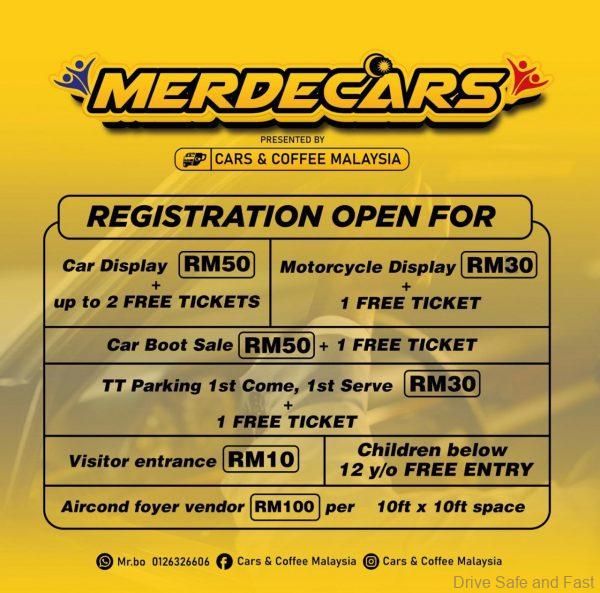 Prices are extremely reasonable. Vendors can get a 10ft x 10ft air conditioned spot for just RM100. Visitors enter for just RM10 while children under 12 enter for free. Car and bike displays are extremely cheap at just RM50 and RM30 respectively and come with complimentary tickets.