Automotive
Published on August 10th, 2023 | by Sounder Rajen
0
TECHART Sets New Performance And styling Standards For The Porsche 911
Take your Porsche 911 up a notch with TECHART and stand out from the rest
We all know that the Porsche 911 is one of the most prolific and sought after cars in the world, but none can deny that as a result of the popularity of the car, it is no longer a rare sight to behold. Well, owners can now change that by sprucing up their 911 in both style and performance with TECHART. Let's explore.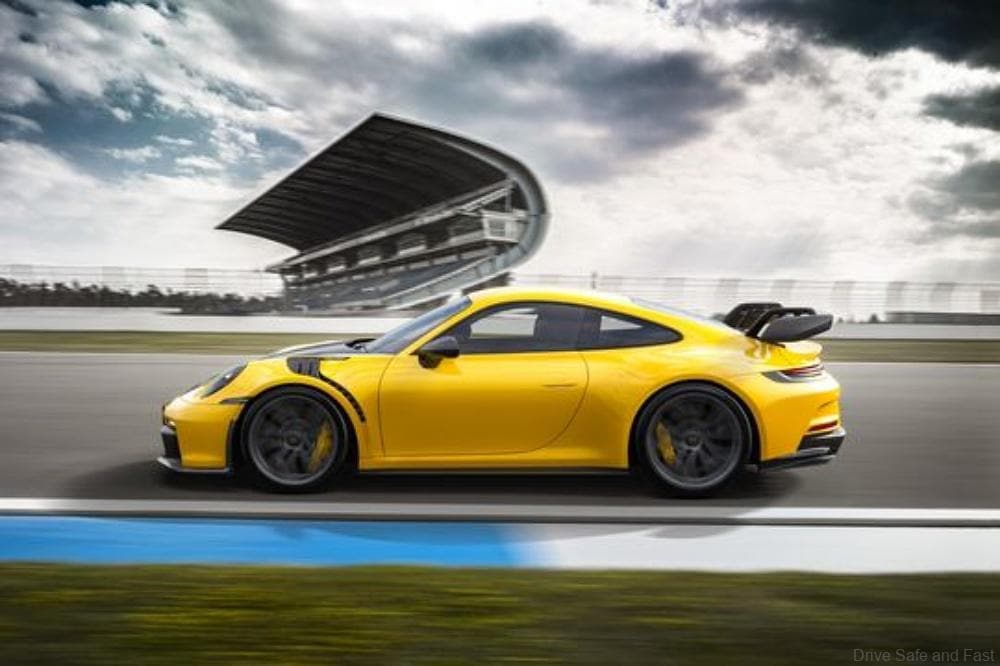 Spectacular carbon fiber aerokits, breathtaking power, emotional soundscapes and captivating handcrafted interiors. The TECHART product program for the 992 generation Porsche 911 covers a wide spectrum of customized enhancements. These will all help your 911 look and feel different from the rest.
Moreover, all TECHART products are designed to meet the unique preferences of Porsche owners worldwide. Again, TECHART sets a benchmark with a new engine power enhancement for the 911 GTS models by taking its already potent performance and making it even better.
The complete TECHART individualization program for all 911 models encompasses an extensive range of upgrade options: from wind-tunnel tested aerokits, carbon fiber body parts, lightweight forged wheels in limitless color and styling variants, fine-tuned suspension setups and tailor-made interior refinement as well.
For owners seeking ultimate driving performance and exclusivity, the TECHART signature conversions GTstreet R and GTstreet R Flyweight based on the Porsche 911 Turbo S deliver an unparalleled experience.
On top of that, the new TECHART Flyweight performance product division provides comprehensive track-day-ready enhancements, spearheaded by the clubsport package ensuring maximum performance and safety on the racetrack. TECHART also offers a wide range of engine power enhancements for nearly every Porsche 911 model from Carrera to Turbo S.
The new TECHART Powerkit TA 092/S2.1 boosts the Porsche 911 GTS with an extra of 160hp and a maximum torque that is increased by another 150Nm. The total power output of 640hp and 720Nm emphasizes its powerful appearance on the track and the road too.
The new TECHART powerkit takes the top speed of the Porsche 911 GTS from 311km/h to 320km/h. Acceleration from 0 to 100 km/h is reduced from 3.4 seconds to just 2.9 seconds compared to the production vehicle.
Taking 9.4 seconds in the sprint from 0 to 200km/h, these Porsche 911 vehicles with the TECHART Powerkit are even more than 2 seconds faster than a standard 911 GTS and Porsche owners can virtually customize their 911, whether owning a Carrera, Targa, Turbo or GT3 model, with TECHART options in 3D at the TECHART website linked here.