Automotive
Published on September 27th, 2023 | by Sounder Rajen
0
2023 Hyundai Ioniq 6 Awarded Top Safety Pick+ Rating By IIHS
The Hyundai Ioniq 6 was recognised for meeting the strict IIHS regulations
Another day, another new Hyundai vehicle scores top points in safety and proves that these cars are a cut above the rest. This time it is the Korean carmaker's award-winning 2023 Ioniq 6 electric vehicle (EV) which has been awarded a TOP SAFETY PICK+ (TSP+) designation from the Insurance Institute for Highway Safety (IIHS).
The Hyundai Ioniq 6 was recognized for meeting the more-stringent IIHS crash-worthiness evaluations and front-crash prevention systems designed to protect pedestrians both during the day and at night. This latest accomplishment reinforces Hyundai's commitment to driver and pedestrian safety.
Moreover, Brian Latouf, global chief safety officer, Hyundai Motor Company, said, "At Hyundai, ensuring customer safety is foundational to our brand and at the centre of what we do. We believe in providing customers with a safe experience while on their journey."
"Through our extensive development in safety engineering and technology integration, we are able to meet the stringent TSP+ testing requirements recently instituted by IIHS. We are extremely proud that the 2023 Ioniq 6 has achieved such a significant safety accolade for as doing so furthers Hyundai's pursuit of industry leadership in IIHS awards." He added.
To qualify for TOP SAFETY PICK+ in 2023, a vehicle must earn good ratings in the driver-side small overlap front, passenger-side small overlap front, original moderate overlap front and updated side tests. This may seem simple, but the IIHS is actually rather thorough and the necessary requirements are stringent.
On top of that, "Acceptable" or "Good" headlights must be standard across all trims and a front-crash prevention system that earns "Advanced" or "Superior" ratings in both the daytime and night time vehicle-to-pedestrian evaluations must be available to achieve the TSP+ rating.
For the lower-tier TOP SAFETY PICK (TSP) award, an "Acceptable" rating in the updated side test is enough, and vehicles need to demonstrate "Advanced" or "Superior" performance only in the daytime pedestrian test. This is still good but not as safe as many would like.
David Harkey, president, IIHS also stated, "It's exciting to see the Ioniq 6, Hyundai's newest electric vehicle, obtain the highest level of safety. Making sure safety continues to be a priority in alternatively powered vehicles is critical if we are going to achieve the vision of zero traffic fatalities."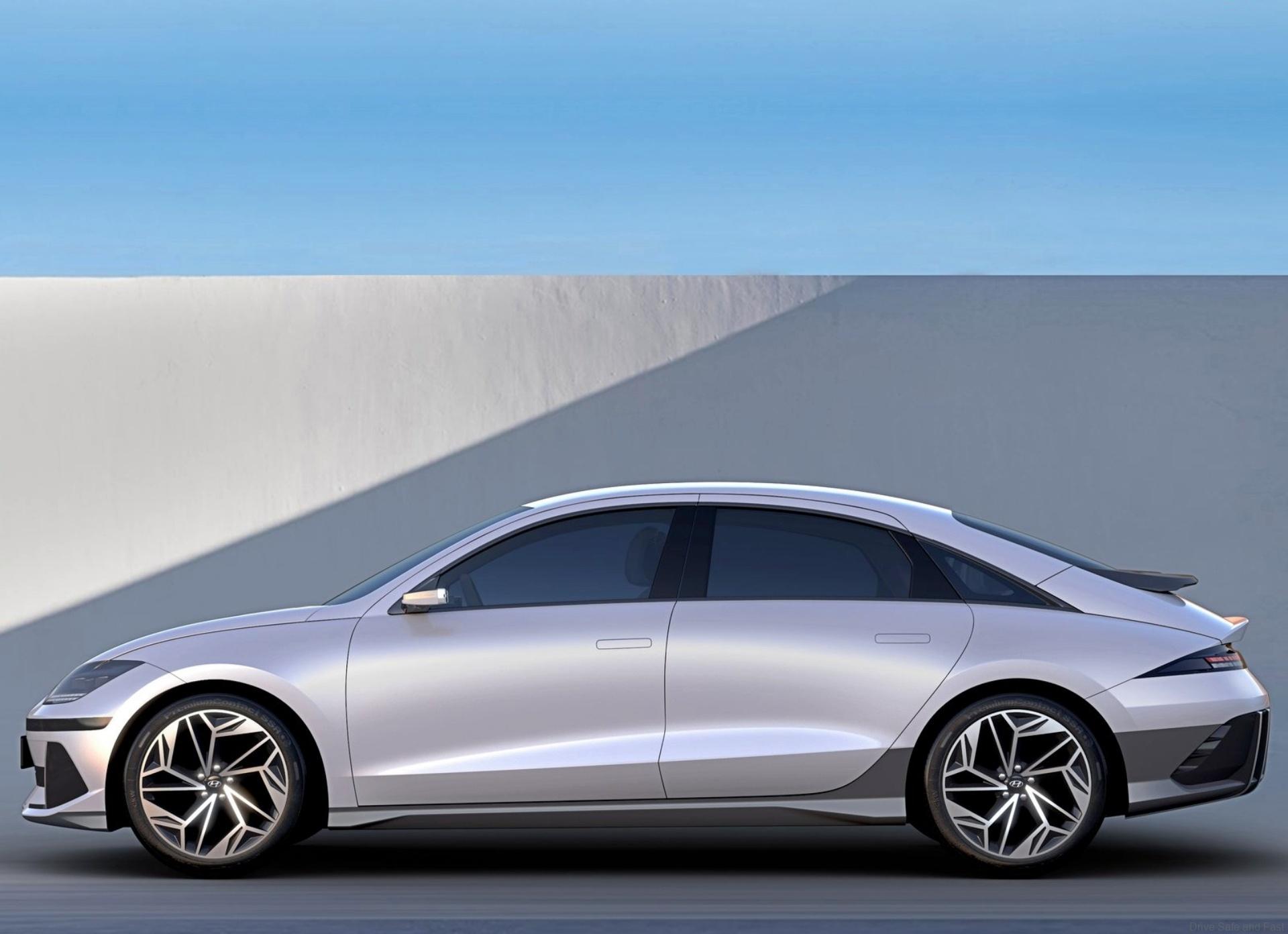 Hyundai may have been seen as just another second rate Korean brand which makes cheap and "passable" cars in the past, but both this brand and Kia have come a long way since then and both now make top tier vehicles both electric and internal combustion engine (ICE) and this is the proof of it.