Automotive
Published on September 1st, 2023 | by Sounder Rajen
0
Celebrate Merdeka With Two Special Edition Aston martin Vantage Cars
The Aston Martin Vantage Iron Wolf and Midnight Viper Start From RM844k
So Merdeka has come and gone once again and for our country's 66th Independence day, many automakers in the country offered a myriad of promotions and discounts in honour of this special day. Well, leave it to British luxury supercar maker, Aston Martin, to one up everyone else.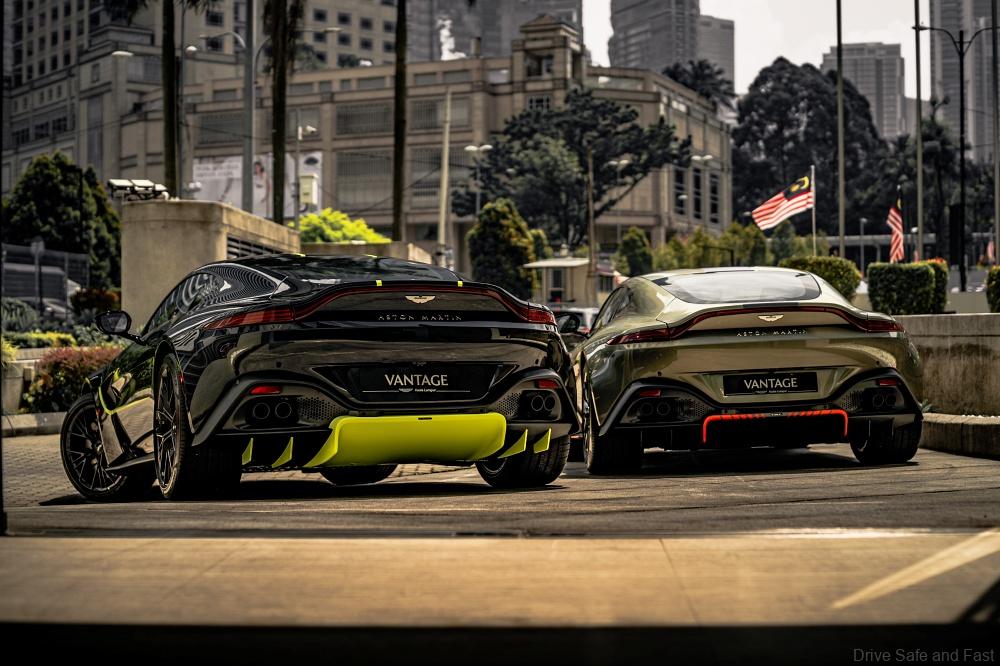 That's right, while many carmakers simply offered discounts for Merdeka, Aston Martin took a different route and introduced not one, but two very good looking special edition Vantage cars dubbed the Iron Wolf and Midnight Viper editions which go for RM844,000 and RM861,000 respectively before duties and import taxes.
Moreover, both the Aston Martin Vantage Iron Wolf and Midnight Viper are unique one-offs and both come with a 5-year warranty and servicing plan. I also personally find it ironic that we bid the Brits adieu 66 years ago and now we are receiving special one-off cars from one of the biggest names in the British automotive game.
Okay, so now without any further ado, lets take a look at both the Aston Martin Vantage Iron Wolf and Midnight Viper, starting with the Iron Wolf edition which comes finished in a slightly green-ish grey colour, depending on the light with a dark grey racing stripe running down the middle of the car and has sporty red accents.
The Iron Wolf edition of these one-off cars also sports carbon fibre in many parts including the wing mirrors, 20-inch gloss black diamond turned alloy wheels along with the brand's signature shaped grille that has been lifted straight off the Aston Martin Vantage F1 edition.
On top of that, the Aston Martin Vantage Midnight Viper comes with a dark glossy black finish with green accents, which also extends to the rear diffuser and also sports additional "outline" style lines flanking either end of the matte black racing stripe running along the middle of the car.
Both the Aston Martin Vantage Iron Wolf and Midnight Viper both look pretty much the same except for their colours and the same can be said for the interior of the cars, which in true Aston Martin fashion, is simple, minimalistic but also very stylish and comfortable making it perfect for shorter and longer rides alike.
Matching the black finish of the Aston Martin Vantage Midnight Viper, it also sports 20-inch gloss black alloy wheels and both cars feature an onyx black interior cabin and even features an interior jewellery package to add a dash of colour to the otherwise monotonous black interior.