Motorcycles
Published on September 19th, 2023 | by Sounder Rajen
0
Royal Enfield's 12th Annual One Ride Returns With A Grand Celebration
Royal Enfield motorcycle owners in Malaysia enjoyed an unforgettable ride
Royal Enfield, the world's oldest continuous production motorcycle brand, has just announced its highly anticipated 12th edition of the Royal Enfield One Ride and it is returning to Malaysia in a big way by coming back with a grand celebration to go with it.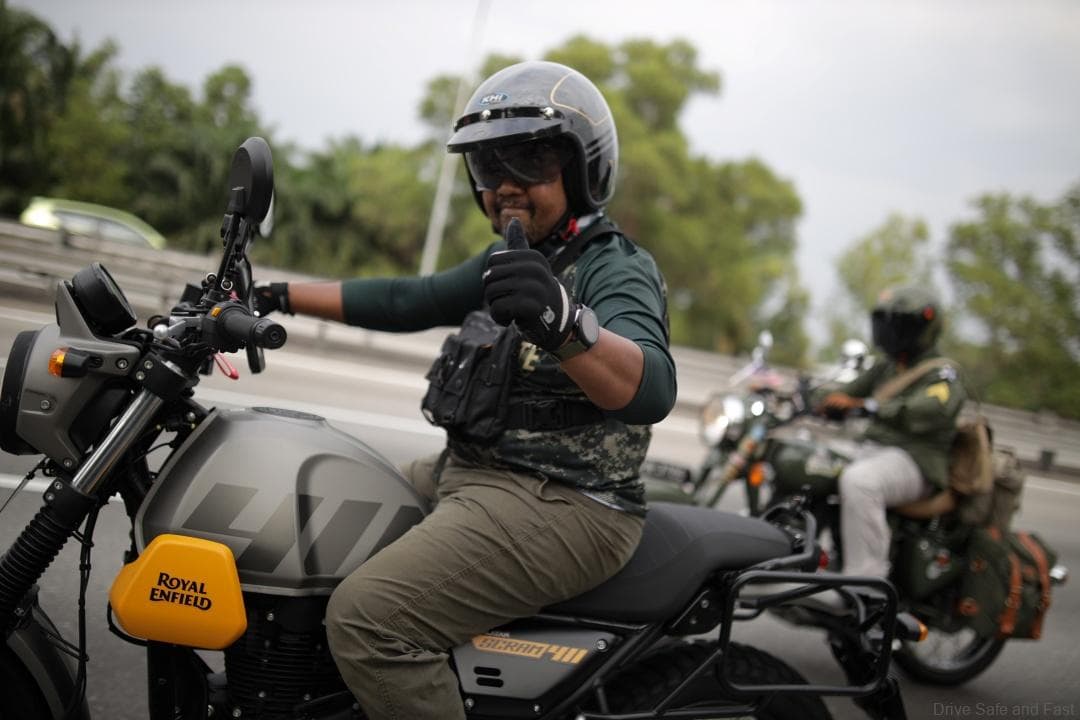 Royal Enfield One Ride is a global motorcycling extravaganza, renowned as one of the world's largest single-day rides and enthusiasts from all corners of the globe unite in the spirit of brotherhood and adventure. This is the definitive Royal Enfield activity for riding enthusiasts.
Moreover, Mr. Rewi Hamid Bugo, Chairman of Didi Group mentioned, "The 12th edition of Royal Enfield One Ride promises to be a remarkable gathering of riders. We have more than 600 of Royal Enfield riders from Malaysia and beyond will converge for a thrilling ride, making it the largest gathering and ride for Royal Enfield enthusiasts in conjunction celebrating Malaysia Day and the pure joy of riding."
Royal Enfield Malaysia by Didi Group, will proudly host the Royal Enfield One Ride in collaboration with the Malaysian Vintage & Classic Military Bike and Kelab Motosikal Klassik Selangor making the whole affair a whole lot bigger and involving many more people than before.
On top of that, taking place from 16 and 17 September 2023, this year's Royal Enfield One Ride provided an array of exciting activities and attractions that made it an unforgettable event. The event's official flag-off will be graced by the esteemed presence of YBHG. Dato' Amirul Azizan Bin Dato' Sri Abd Rahim at Dataran Pantai Batu Laut, Banting Selangor.
This year, Royal Enfield emphasizes a message of responsibility and sustainability with the hashtag #LeaveEveryPlaceBetter. The brand encourages its rider community to adopt responsible travel practices, ensuring that their journeys leave a positive impact on the places they explore.
Royal Enfield believes that motorcycling is not just about the destination, but it's also about the journey and the preservation of the natural beauty that surrounds it. This is the difference it wants to instill in its riders and the message it hopes to spread to the whole world.
Visit the official Royal Enfield website linked here to find out more about the brand and all its activities now.