Automotive
Published on September 1st, 2023 | by Sounder Rajen
0
The 1,001Hp V12 Lamborghini Revuelto Finally lands In Malaysia
The Lamborghini Revuelto is the brand's first hybrid for its electrified future
For the marque's 60th anniversary, Automobili Lamborghini launched the highly anticipated Lamborghini Revuelto, the first super sports V12 hybrid plug-in HPEV (High-Performance Electrified Vehicle), in Malaysia. Yes you read that right, it is a HPE, not a plug-in hybrid electric vehicle (PHEV), well it is, but it's more than that.
This revolutionary masterpiece combines the raw power of a V12 engine with cutting-edge hybrid technology, delivering an unmatched driving experience for enthusiasts worldwide and defines a new paradigm in terms of performance, sportiness and driving pleasure from its unprecedented architecture and new carbon frame concept.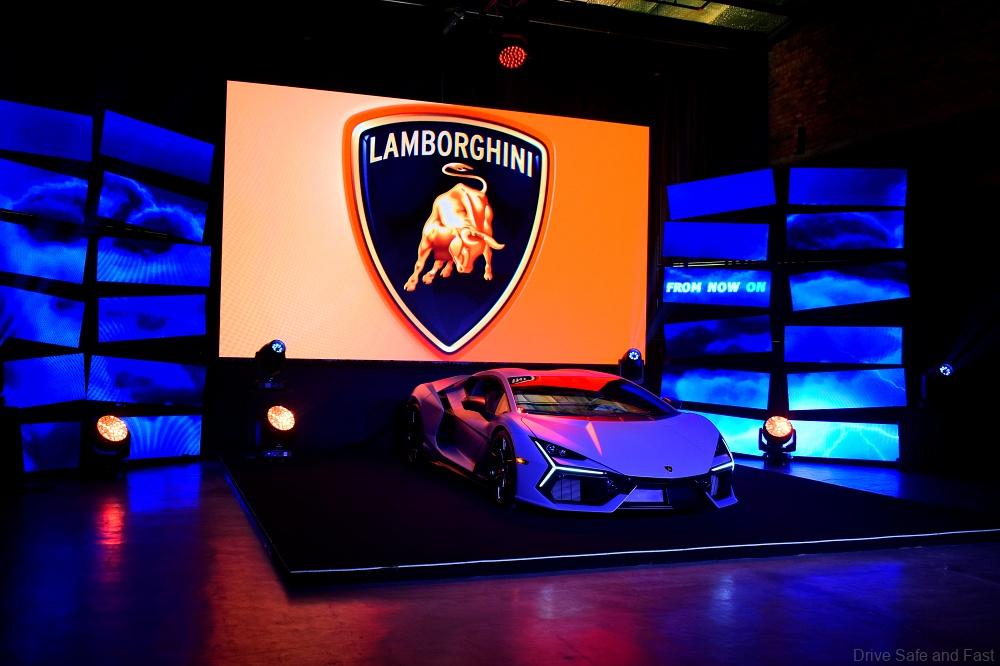 Moreover, having three electric motors complement the angel song of a V12 engine in the Lamborghini Revuelto paired to a dual-clutch gearbox, this beast boasts a century sprint time of just 2.5 seconds and makes 1,001hp while also having a top speed of over 350km/h.
The three electric motors are powered by a lithium-ion high-specific power (4500 W/kg) battery pack that also allows this Lamborghini to run on electric power alone and is built on a mostly carbon-fibre monofuselage and frame but also in all elements of the bodywork apart from the doors and bumpers.
On the inside, the Lamborghini Revuelto is truly revolutionary as it is the first raging bull to feature a triple-screen setup inside with a simple, yet minimalistic overall layout featuring Y-shaped DRLs and Y-shaped elements inside along with a racing inspired multi-function steering wheel for greater control while driving.
The Lamborghini Revuelto has also undergone rigorous testing to achieve the best aerodynamics. The Italian automaker mentioned that their new process allowed the car to increase its front aerodynamic load by 33 percent and its rear aerodynamic load by 74 percent compared to the Lamborghini Aventador Ultimate.
Lamborghini has mentioned that the official pricing for the Revuelto HPEV starts at around RM2.5 million before duties, import taxes, options and anything else that might add to its price tag. However, one must keep in mind that though orders can still be placed, the waiting time is over two years in Malaysia as all initial units have already been sold out.
While many are excited for the Lamborghini Revuelto, us enthusiasts see it as more bittersweet as this car is a glimpse into the brand's electrified future where all future Lamborghini models will soon be hybrids or electric vehicles (EVs) and soon after all fully electric. Whatever this means to you is up to you, but I personally don't like it.