Automotive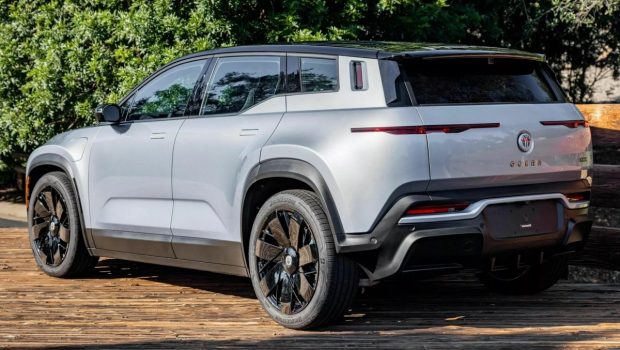 Published on October 24th, 2023 | by Sounder Rajen
0
Elon Musk Orchestrated RM35,879 Price Cut For The Top Spec Fisker Ocean
Despite this, the entry level Fisker Ocean has gone up by RM7,176 though
Tesla CEO, Elon Musk has just orchestrated a price cut for the top-spec Fisker Ocean, reducing the cost of the Extreme model by USD7,500 (about RM35,879). Yes, you read that right. Tesla's boss might not have announced the new price of the Ocean model, but he's certainly been instrumental in bringing this change about.
Since rival automakers have had no choice but to slash their own prices in response to the brutal price wars that Musk himself started and a fear about a general slowdown in the electric vehicle (EV) market. This means a Fisker Ocean Extreme is down from USD68,999 (around RM330,077) to USD61,499 (approximately RM294,199).
Moreover, anyone who has already placed an order with Fisker will also enjoy the price adjustment even if their SUV has already gone into production. Fisker Chairman and CEO Henrik Fisker also said, "It is essential that Fisker responds to competitive realities in the rapidly growing EV market."
He stated this in relation to recent changes in Tesla's pricing structure that brought the costs of a Model Y down to as little as USD36,490 (about RM174,561), and the Performance variant to less than USD45k (around RM215,271), after the maximum available tax credit reduction of USD7,500 (approximately RM35,879) is factored in.
On top of that, the Fisker Ocean is built in Austria and doesn't currently qualify for tax credits. On the other hand, the price of the entry-level Fisker Ocean Sport and mid-spec Ocean Ultra have both been increasing slightly, but not until 6 November 2023.
After that, the price of the Fisker Ocean Sport will increase by USD1,500 (about RM7,176) to USD38,999 (around RM186,563) while the Ultra variant's price will go up by USD3k (approximately RM14,351) to a total of USD52,999 (roughly RM253,537).
"We are very confident in the continued demand for the Ocean and we expect the Sport and Ultra models to be the highest sellers starting in 2024. We expect our overall margins will be unaffected because higher Sport and Ultra pricing, combined with our cost-reduction initiatives and lower input prices, will support the anticipated trajectory of our profits." Said Henrik Fisker.
The Sport variant uses a cheap LPF battery and has an estimated range of 231 miles (roughly 371km), whereas the Ultra gets a more sophisticated NMC battery that gives a far more impressive 351 mile (about 565km) range. The Extreme goes even further on a full charge, offering 360 miles (around 579 km) from its 106kWh pack.
We got all this from Carscoops and their full article is linked here. Thank you Carscoops for the information and images.